Representative David Cicilline hosted U.S. Secretary of Labor Tom Perez in Pawtucket Friday afternoon as part of "a roundtable discussion on paid leave." Also on hand were Senator Jack Reed, Congressman Jim Langevin, State Senator Gayle Goldin, RI Department of Labor and Training Director Scott Jensen, Rhode Island AFL-CIO President George Nee and District 1199 SEIU Executive Vice President Patrick Quinn.
Before the discussion, held at Gold International Machinery and LNA Laser Technology, Company President Dan Gold gave a guided tour of his businesses and answered questions about the state of the local economy and his opinion about the future of his businesses. Gold was generally optimistic.
Secretary Perez was visiting Rhode Island as part of a "Lead on Leave" tour, in which "Perez and other Obama administration officials are currently traveling the country to meet with employers, workers, government officials, and other stakeholders to highlight the importance of paid leave."
Noting the "regrettable gridlock" preventing smart policy from being implemented in Washington, Secretary Perez said that President Barrack Obama now defines success by, "how much work we can do with our state and local partners." In this spirit, Rhode Island, along with California, Massachusetts and Washington State, is pioneering paid leave law. It is hoped that our experience will pave the way for a national system.
The United States, said Cicilline, is "one of only three countries today that does not offer paid maternity leave." The other two are Oman, a totalitarian state, and Papua New Guinea, which has the highest levels of violence against women in the world.
Opponents say that a paid leave program will hold back business and slow economic growth, but Cicilline maintained that "nothing could be further from the truth."
"Paid leave is good for business and employees," said Cicilline, "Supporting programs like paid leave promotes [employee] retention, recruitment of employees and improves productivity."
In California, 87 percent of businesses had no increased costs due to the implementation of paid leave and 9 percent of businesses, "reported that the paid leave program generated savings." Women who receive paid leave are 39 percent less likely to receive public assistance and 40 percent less likely to be on food stamps, so paid leave can save taxpayer dollars as well.
According to figures presented by Director Jensen, about 4800 people have used the Rhode Island paid leave system in its first year after passage. 3600 used the system to care for children and 1200 to take care of family. $8.35 million was paid out, notes Jenson, so it's a "popular program."
State Senator Gayle Goldin was instrumental in getting Rhode Island's version of paid leave through the General Assembly. Goldin noted that the room in Gold International Machinery where the roundtable was being held in was the same room where the Rhode Island coalition advocating for paid leave held their first press conference. She joked that the signing into law of a national paid leave act should take place in the same room.
Goldin also spoke of the many people who have told her their stories of being able to utilize paid leave under Rhode Island's law, people who would have faced impossible financial, emotional or health related hardships had this law not been passed. Here are three such stories, from the press conference:
Company President Dan Gold spoke from the point of view of a successful business owner. "To me, there's business, but there's also community, and quality of life. I believe that the business community is critical for creating a quality of life for all workers."
So often we in Rhode Island talk about how we are behind the curve in terms of business and social justice. On this issue, Rhode Island is a leader, paving the way for the rest of the country to follow.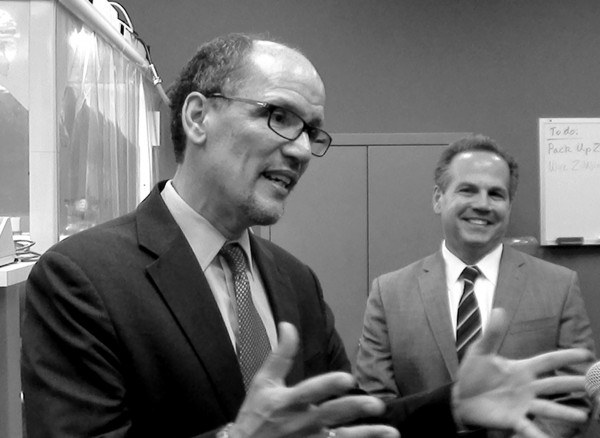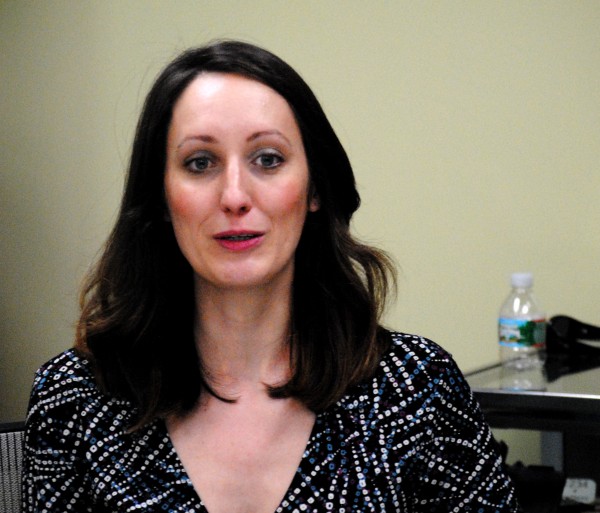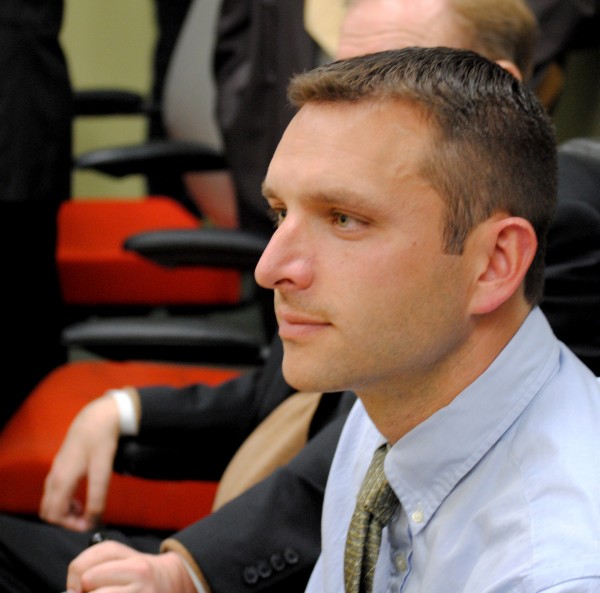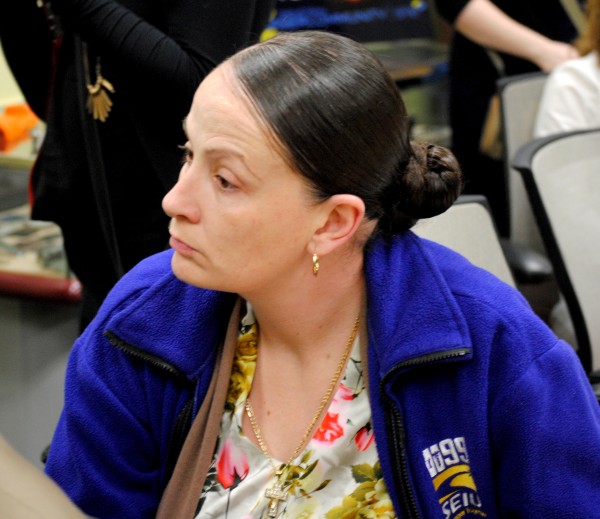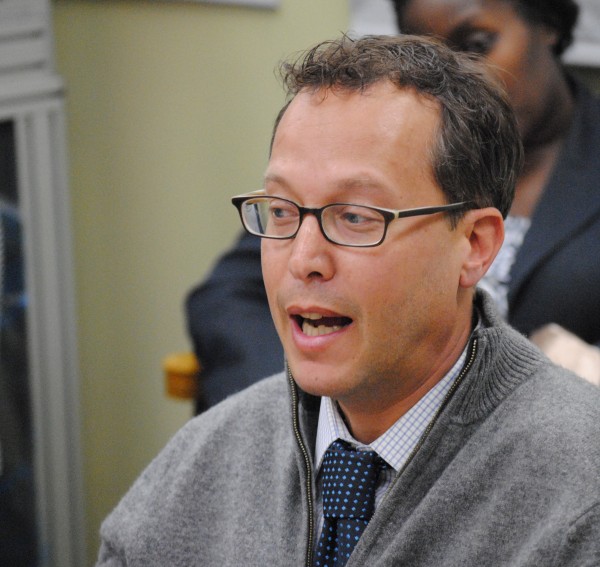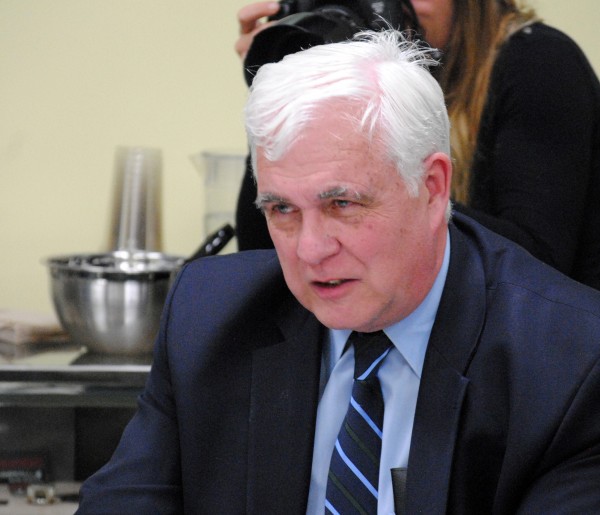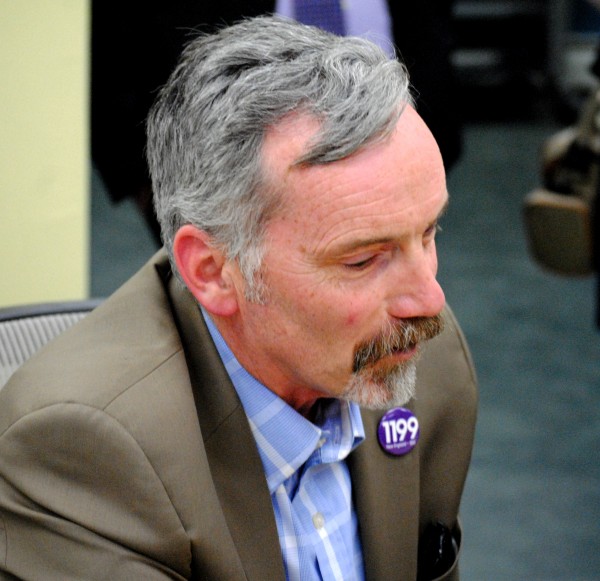 Labor Secretary Tom Perez assesses RI's paid leave act

,