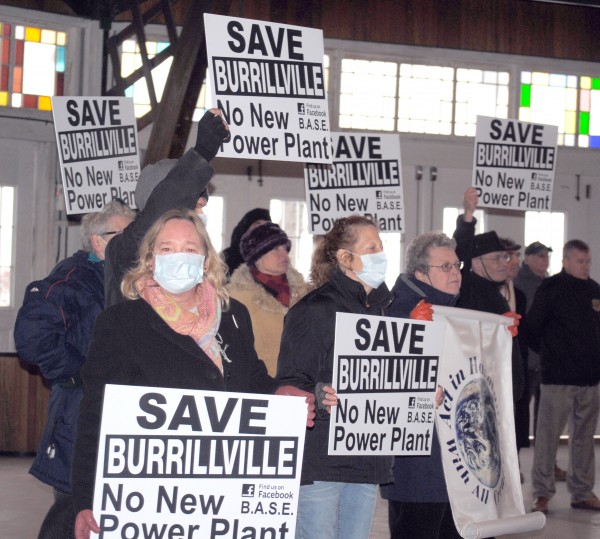 The battle over Invenergy's planned fracked gas and diesel oil burning energy plant for Burrillville reaches a fever pitch at the State House this afternoon, starting at 3pm as hundreds of Burrillvile residents hold a rally in the main rotunda announcing their opposition. This is ahead of Burrillville Representative Cale Keable's hearing for his bill, H8240 which would give the voters in Burrillvile the ability to approve or reject any tax treaty the town council negotiates with Invenergy.
The bill will be heard in the House Committee on Environment and Natural Resources in the House Lounge at the rise (4:30- 5pm) and testimony is expected to be taken for hours. The committee is chaired by Rep Art Handy, a climate champion in our state. Keable's bill is the only bill under discussion by the committee this evening. You can read about the particulars of the bill here.
Governor Gina Raimondo and House Speaker Nicholas Mattiello, who have supported this plant from the beginning, will certainly be taking notice of not only the number of people who show up at this hearing from Burrillville, but how many people from around the state show up in support of this bill and against the power plant. Other legislators may need some help understanding why they should support this bill and oppose the plant, so think about contacting them.
Below you will find a wealth of pieces on this very important topic.