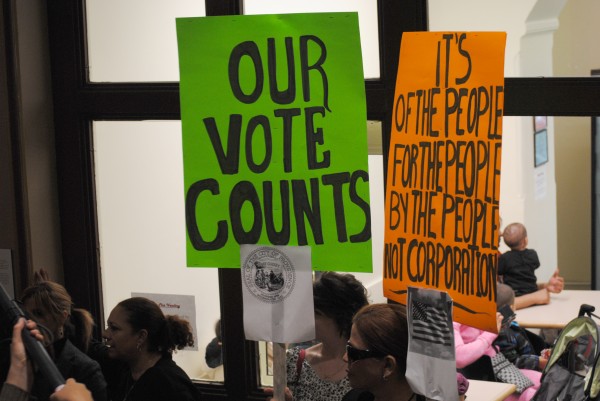 Working women and men in Providence are no longer fighting for fair and just wages, they are now fighting for the ability to petition their government. In an effort to prevent Providence area hotel workers from asking the Providence City Council for a $15 an hour minimum wage, Representative Raymond Gallison under the leadership of Speaker Nicholas Mattiello has introduced a bill  that would prevent local municipalities from establishing their own minimum wage laws.
Quickly realizing that this lordly example of legislative overreach would face a tough challenge from an outraged public that largely supports raising the minimum wage and from local officials outraged over the General Assembly's naked power grab, Gallison decided to insert his bill into the proposed state budget, where I suppose he hoped no one would notice. (Hint: It's on page 122 .)
That's why there is going to be a large gathering at the Rhode Island State House Tuesday night at 5:15pm to let the General Assembly know that working mothers and working families are suffering. They are working in conditions of grinding poverty and they have had enough. What does the present budget have in it for them, except for the proviso that strips them of the only political power they have?
Take from the poor and give to the rich, whether it be money or power, that is the way of politics in Rhode Island.
"Representative Gallison's proposal is an attack on all RI cities and towns," said Providence City Councillor Carmen Castillo, "it will strip us of our power to represent our communities. What power will they try to take from us next?  The right to decide if we should have a casino in our town?  The right to set our own budgets?"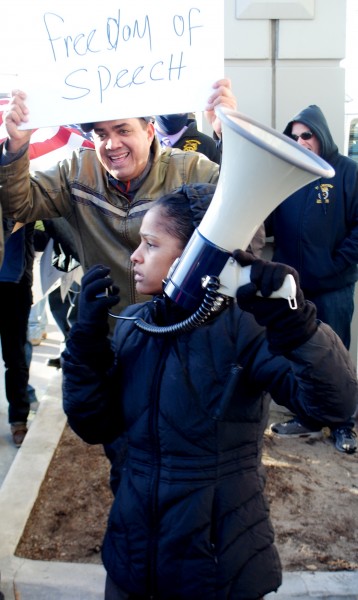 "House leadership is moving to jail us in poverty," said
Santa Brito
, a housekeeper at the Renaissance Hotel. "We are hard working mothers and the backbone of the Providence tourism industry, fighting to send our kids from Head Start to Harvard."
The "new leadership" in the House is starting to smell an awful lot like the old leadership. This tactic of burying unpopular or politically contentious pieces of legislation into the state budget is a classic way for cowardly legislators to undermine and circumvent the will of the people.
Have you had enough? Can you show up Tuesday night at 5:15 pm at the State House to let the General Assembly know that the people have had enough and that the time has come for bold, progressive politics that puts people before corporate interests?