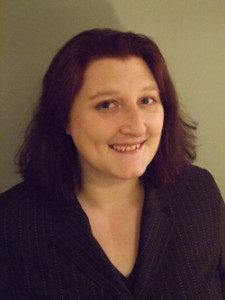 After reading our post from late last week about a new NECAP graduation requirement waiver for students accepted into a four-year college, Providence Rep. Maria Cimini writes to say there is also a "second item that is now considered sufficient to receive a high school diploma without meeting NECAP standards: acceptance into AmeriCorps, City Year or the Peace Corps."
She continues:
"These three programs seem arbitrary to me.  If one of the goals of the NECAP was to be an indicator of college and career readiness, being accepted into a college or university seems in line with that.  By including the National Community Service programs as appropriate alternatives, makes me question the rationale of those making this decision.  Why isn't acceptance into the military also sufficient?  Commissioner Gist has testified before HEW that our students are ill prepared to join the military just as they are ill prepared for college.  If the deciding body's rationale was based on a student showing readiness for being successful beyond high school, shouldn't showing that s/he had enlisted be similar?  Why not allow students who can prove they've secured employment be allowed to graduate without meeting the NECAP requirements?
"I'm glad to know that RIDE is reviewing their guidelines and making changes.   I am happy to learn RIDE has decided to grant diplomas to students who've been accepted into a college or university.  I believed that such students would exist and we do them, their families and the community at large a disservice by being denied a diploma based on one standardized test that their college of choice didn't require for admission.
"I wonder, however,  about the likelihood of lower-income students being able to take advantage of this new waiver.  If I've read NECAP data correctly, there are more students from low-income communities at risk of not meeting the NECAP requirement than those from middle class or affluent communities.  This policy impacts those students going to college, which may be out of reach for low-income families, or those students able to live on a poverty-level stipend for a year.
"Further, I'd be interested to know how these changes were communicated to high school students.  I hope it was done early so that the students and their families can plan their futures with all pertinent information available to them.
"Finally, if awarding high school diplomas is going to be based, to some level, on the preparedness of a student's life post-graduation, perhaps we should spend money on guidance counselors, college and career planning rather than standardized testing."
Rep. Maria Cimini on new post-grad NECAP grad requirement

,