Representative Patricia Serpa (D- District 27) is already preparing for next year's legislative session, as she today announced that she will prefile legislation designed to assist home and business owners that were harmed by the storm on Aug. 4.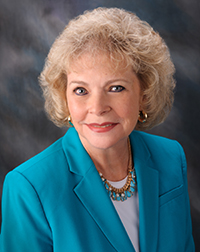 Serpa is the chairwoman of the House Small Business Committee, as well as a representative for West Warwick and Warwick, two cities that are still recovering from the storm. To help these areas, Serpa announced that she will file two separate bills aimed at homeowners and business people. The first is a $500 tax credit to those who sustained property damage from the storm. The second is a $5,000 interest free loan for business that sustained damage, or lost business due to the inclement weather. The loan would be repaid to the state over a five-year period, and would be administered through CommerceRI.
Serpa said that constituents told her that their homeowner's insurance would only cover $500 of repairs that could cost thousands of dollars, such as having a fallen tree removed from their property. Some households couldn't get the repairs covered at all.
"Damage to fences, swimming pools, or sheds is not covered in some cases. Some reported suspected price gouging and feel as though unscrupulous home repair companies are taking advantage of them," Serpa said.
In regards to the loan for business owners, Serpa said that the storm only added insult to injury for those who were trying to make up revenue they lost during the winter.
"Restaurants that were trying to recover some of their losses as the result of a harsh winter, lost their electricity for days and had to throw away food. Golf courses in the area will spend tens of thousands of dollars removing fallen trees. Many individuals and businesses that need trees removed are on a long waiting list because of the storm's severity. It is imperative that the state do something to ease the burden," Serpa said.
Representative Serpa will file the legislation this upcoming November in preparation for the 2016 legislative session.