Previously I posted a story about PawSox owner Larry Lucchino's luck in San Diego with PetCo Park, host venue of the Padres. But make no mistake, San Diego was no aberration. A simple Google search shows that Camden Yards, also touted by PawSox Listening Tour doyen Dr. Larry Steinberg as a stellar success, has been everything but.
In fact, the home field of the Orioles was cited by the right-libertarian magazine Reason as "a symbol of downtown-development delusion." You know there is definitely something amiss when a magazine known for unabashed love of Ayn Rand is throttling the billionaire class.
Let us begin with the aforementioned Reason article. In the name of full disclosure, I would be remiss if I did not say I am opposed to its ethos and find the political economy it subscribes to simply illogical. But with that said, they are pretty rough here on Lucchino's Camden Yards, going as far as blaming the subsidy to the Orioles for the protests that took place last spring in the wake of the death of Freddie Gray at the hands of the police, writing "those looking for a villain in Baltimore's economic woes may want to fix their gaze up at the owner's box[.]" The author writes further:
Today Camden Yards, the ballyhooed baseball stadium in downtown Baltimore, will feature something never before seen in the century-plus history of Major League Baseball: an official game played with not a single paying spectator in sight…It's no surprise that Camden Yards would play such an important symbolic role in the ongoing civic breakdown of Baltimore. The stadium has long been the prototype for showering tax dollars on millionaire sports owners in the name of spurring downtown urban renewal.
In November 2013, Bloomberg Business's Darrell Preston, Aaron Kuriloff, and Rodney Yap filed a report on Oriole Park. The picture they painted less than two years before the imagery we saw broadcast on television last spring was dire. A report that was heavy on the numbers, the long quote I am including here has a significant amount of gravity. Titling their piece REBIRTH ELUDES BALTIMORE AS CAMDEN REALITY LAGS PROMISES, they wrote:
Camden Yards also launched a trend of placing stadiums in the middle of cities in an attempt at redevelopment, as public officials nationwide mistook its appeal as a sports venue for success as a development catalyst, said Tim Chapin, chairman of the Department of Urban and Regional Planning at Florida State University. In fact, he said, the widespread belief that Camden Yards launched a rebirth in downtown Baltimore isn't true…Camden Yards now borders neighborhoods where the number of employers is lower than in 1998, six years after it opened… Unemployment is rising in these areas, as are their rankings against other neighborhoods for violent crime and the percentage of properties in foreclosure. By 2011, the stadium area was home to fewer businesses than in 1998, according to census data. The zip codes around Baltimore's stadiums saw a 7.8 percent drop in the number of businesses from 1998 to 2011.
That final point is important to note because the PawSox are promising that their new stadium will be a catalyst for development, whereas the record shows the exact opposite. As I have also noted previously, the parcels chosen by the PawSox have already been designated not just as a public park but as an important site for waste water mitigation, the hinge of an all-important master permit that will shorten development times significantly. If that permit is voided, that could result in the I-195 land remaining vacant. And it seems from these accounts that Lucchino has a long-standing habit of causing just that.
To close out, here is an article from The Baltimore Sun in 2012. Titled WAS CAMDEN YARDS WORTH IT?, the prognosis is an astounding negative. And what is especially impressive is the apt comparison the authors make to Boston and Fenway Park, something that might be a tad relevant to this discussion also.
None of the cities that banked on downtown "stadium stimuli" have reversed their population losses. Between 2000 and 2010, Baltimore lost 30,193 residents (4.6 percent of its population), St. Louis, 28,895 (8.3 percent), Pittsburgh, 28,859 (8.6 percent), Cincinnati, 34,340 (10.4 percent), Cleveland, 81,588 (17.1 percent), and Detroit, 237,493 (24.9 percent). Meanwhile, some cities that have refused to subsidize stadiums have fared much better. Consider Boston…There, the baseball team plays in a 100-year-old ballpark that is privately owned by a property tax-paying entity…Boston city proper is much healthier and more vibrant than Baltimore City precisely because, three decades ago, Boston took a more organic approach to urban renewal…From 1947 to 1972, manufacturing jobs declined by 43 percent in Boston versus 25 percent in Baltimore. From 1950 to 1980, Boston's population fell 30 percent compared to Baltimore's 17 percent…By 1975, Boston's crime rate was higher than Baltimore's, and by 1979, Boston's median household income was lower than Baltimore's. But in 1980, Massachusetts voters passed Proposition 2 1/2 , forcing Boston to cut its effective property tax rate by an estimated 75 percent within two years. …While Boston has 10 percent more residents than it had in 1980, Baltimore has 21 percent fewer. Boston's inflation-adjusted median household income rose 51 percent between 1979 and 2009, but Baltimore's grew only 2 percent. We continue to struggle with high poverty rates and tens of thousands of properties that are vacant or in disrepair.
Dr. Steinberg has consistently claimed that, when Larry Lucchino showed up in Boston, he was a major figure in opposing the replacement of Fenway Park. Anyone familiar with that movement knows that is a little bit of a stretch, in fact the SAVE FENWAY campaign was a grassroots effort that got a big boost when BoSox players also took up the cause. But it is also pretty obvious for an outside observer that the city officials of Boston probably just balked at Lucchino's requests in light of their progressive tax code and host of regulations. It remains to be seen if Rhode Island will follow the example of Boston from either two decades ago, when they decided to preserve Fenway, or just this past month, when Mayor Marty Walsh refused to pay the tab for the International Olympic Committee.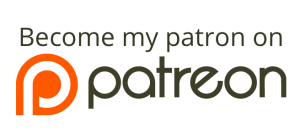 Lucchino's bad business in Baltimore

,