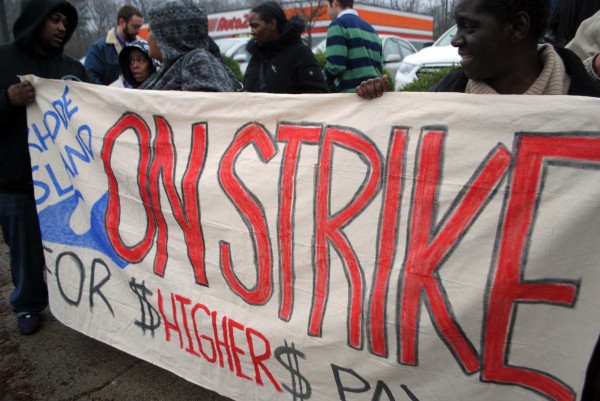 In response to Democratic gubernatorial candidate Angel Taveras supporting a minimum wage increase in Rhode Island from its current $8 to a kingly $10.10, both Republican candidates, according to the ProJo, have opposed the idea. Ken Block is quoted as saying, "We have seen repeatedly… that Democrat-driven mandates, like increasing the minimum wage, raise the cost of doing business and ultimately lead to fewer jobs," while Cranston Mayor Allan Fung declared, "Raising the minimum wage isn't a solution. It's a symptom of a larger problem."
Are Block and Fung right when they say raising the minimum wage will have an adverse effect on Rhode Island's already struggling economy? The short answer is no, and the truth is that economists have known this since at least 1994 when David Card and Alan Krueger published Minimum Wages and Employment: A Case Study of the Fast-Food Industry in New Jersey and Pennsylvania.
Card and Krueger did an analysis in 1992 when New Jersey raised its minimum wage from $4.25 to $5.05. Contrary to what Ken Block seems to believe, the study found "no indication that the rise in the minimum wage reduced employment."
As to Fung's position that raising the minimum wage isn't a solution, one needs to ask, "A solution to what?" If we are looking for a solution to the problem of how to keep workers poor and minimum wage employers rich, then Fung is right. However, if we are looking for a way to potentially lift hundreds of thousands of low paid workers out of poverty, then raising the minimum wage is a solution worth pursuing. A report from ROCUnited shows how this is possible.
Both Block and Fung, it seems, are content with the status quo, in which large corporations and other other businesses underpay their employees. This puts the burden of public assistance for these underpaid workers squarely on the taxpayers. Raising the minimum wage, however, does not put any additional burdens on the taxpayer, and in fact, by getting people off public assistance, tax burdens will be lowered.
To those who think that raising the minimum wage will just benefit a bunch of teenage kids working for date money or people too lazy to find real jobs, this chart, from the AFL-CIO and put together with info from the Bureau of Labor Statistics, should dispel that idea.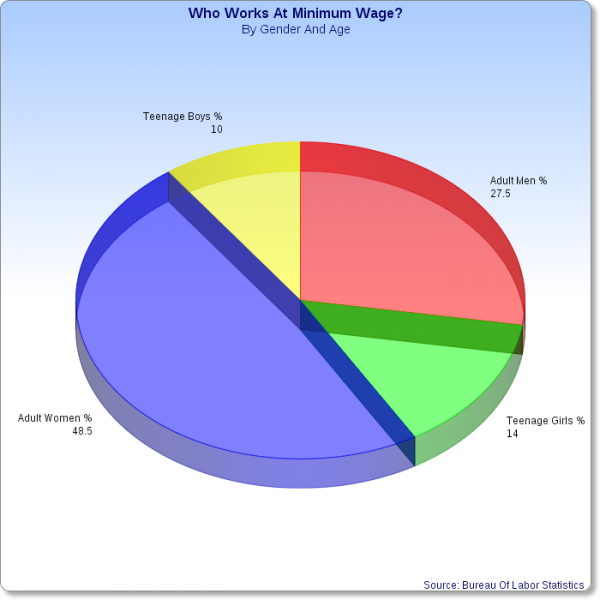 Republicans are wrong about minimum wage and economists know it

,