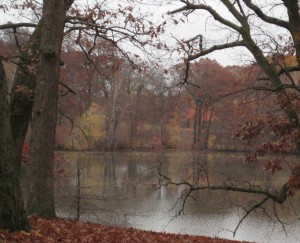 One of the first things I did in Providence, even before the boxes were unpacked, was fish Roger Williams Park. People are sometimes surprised to hear how many fish there are in the ponds… largemouth bass, bluegill, crappy, white perch, and carp (considered invasive but real fun to catch). The ponds are truly a treasure for the urban angler but have long been plagued by poor water quality. That's why I was so excited to learn of the plan for a multiphase project to improve the ponds' water quality, habitat, and biodiversity (lot's of additional info here). Unfortunately, I learned of it just after the initial meeting last fall. In any case, I don't plan to miss the next one:
2nd Public Meeting to Restore Roger Williams Park Ponds
Where:        Roger Williams Park Casino
When:        Tuesday, February 7th, at 7PM
The plan itself is comprised of the following phases:
Phase 1: "Best Management Practices," Community Engagement and Restoration Design.
Included in this phase, shoreline planting, wetland construction and waterfowl control to reduce water pollution in the Park, as well as development of a plan and cost estimates for restoration of the entire ponds system.
Phase 2:  Full-scale Restoration
Included in this phase, further reductions of on-site pollution and reduction of off-site impacts, continued restoration of biodiversity including control of invasive fish (sorry carp anglers). Of particular importance in this phase will be the planning of ways to address upstream sources of pollution, the watersheds surrounding Mashapaug and Spectacle Ponds.
Phase 3:  Migratory Fish Restoration
Included in this phase, restoration of the stream continuity and migratory fish passage along Belafonte Brook (*love it*).
If you can't make the meeting, volunteers can get involved by contacting the Narragansett Bay Estuary Program (NBEP).