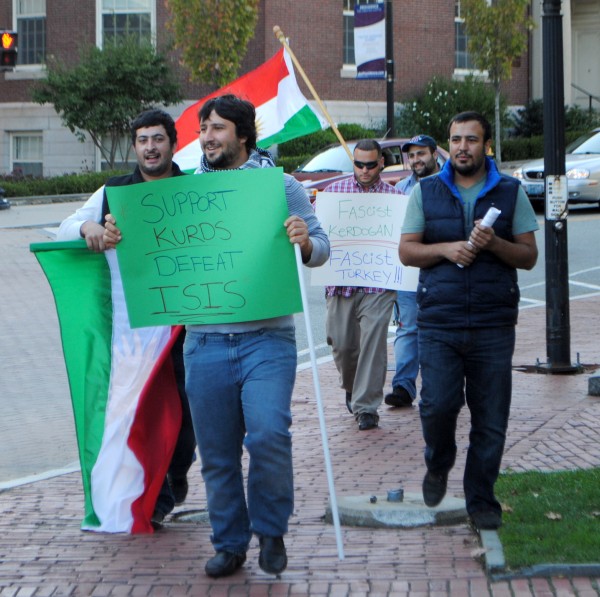 Over 50 Rhode Island Kurds rallied outside the State House Wednesday to draw attention to the terrible situation in the Kurdish city of Kobani, in Northern Syria. Kobani has been under siege from ISIS forces since September 15th, and could fall at any time. If the city defenses fall, rape, torture, slavery and death await the men, women and children at the hands of ISIS forces.
The rally was organized by the New England Kurdish Association (NEKA) and featured members of Amnesty International, Group 49, Providence. According to the organizers, the People's Protection Force (YPG for its Kurdish acronym) are "outgunned and outnumbered." There are reports of Kurds running out of ammunition and saving the last bullet for themselves to avoid capture by ISIS.
NEKA is calling on the Obama administration to bomb ISIS positions around Kobani and to supply Kurdish fighters facing ISIS with better weaponry.