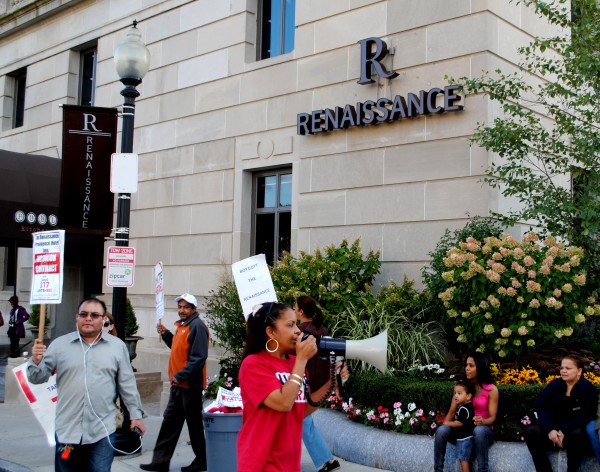 Just in case anyone forgot, the hotel workers at the Providence Renaissance are still working for fair wages,  decent treatment and a union. The Procaccianti Group still refuses to negotiate with the workers and conditions at the hotel have not improved one bit.
Let's also not forget that when the Providence City Council moved to allow voters in Providence to democratically decide whether or not to raise the minimum wage for hotel workers to $15, the General Assembly and especially the House of Representatives under the leadership of Speaker Mattiello, passed a budget amendment to prevent cities and towns from determining their own minimum wages.
Business and government conspired to keep working mothers poor. Yet the hotel workers keep fighting and marching the picket line every Wednesday, demonstrating more character and humanity in two hours a week than the General Assembly musters all year.