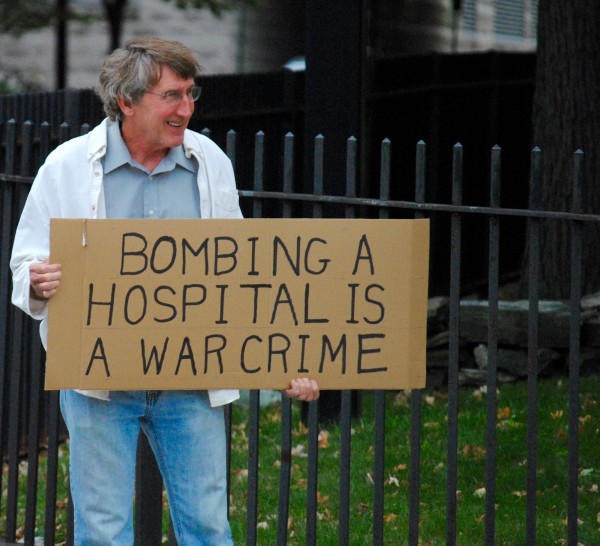 About a dozen members of RIAC (Rhode Island Antiwar Coalition) protested outside Rhode Island Hospital in Providence Friday evening against the Kunduz hospital bombing that claimed the lives of patients and medical staff, including members of Médecins Sans Frontières (Doctors Without Borders).
RIAC notes that President Barack Obama has the singular honor of being the first Nobel Peace laureate to bomb another Nobel Peace laureate. The protest is being held on the same day as the announcement of the 2015 Nobel Peace Prize, and is aligned with other protests on the hospital bombing nationwide organized by Voices for Creative Nonviolence.
According to their press release, "RIAC calls for an end to bombing in Afghanistan and notes that the bombing of the hospital is probably a war crime.  Obama, who was elected president in 2008 as the beneficiary of calls to stop these needless war deaths, bears command responsibility as commander-in-chief for the procedures in place that allowed this to happen even though he wasn't personally the one who called for the airstrike.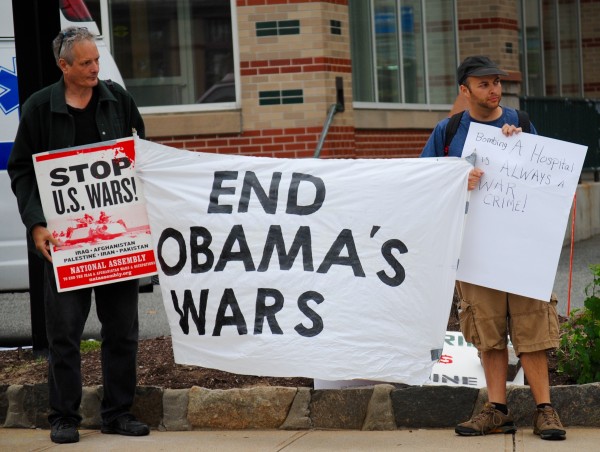 "This protest is not directed against Rhode Island Hospital. The point is that bombing a functioning hospital, destroying it and killing patients and doctors, is obviously the wrong thing to do.  Military strikes in countries like Afghanistan, Pakistan, and Somalia should be ended immediately."
RIAC further notes that, "After the hospital bombing, Rhode Island's Senator Jack Reed tentatively suggested changing the war plans so that more troops would continue fighting in Afghanistan."
Passersby were generally favorable to RIACs message, honking horns in solidarity or making comments from their cars.
[Parts of this report is from a RIAC press release.]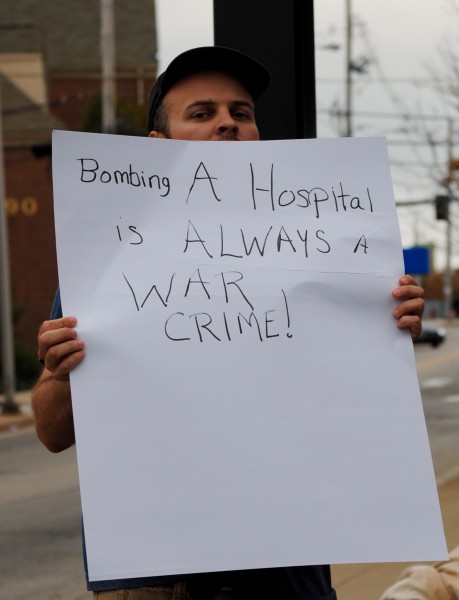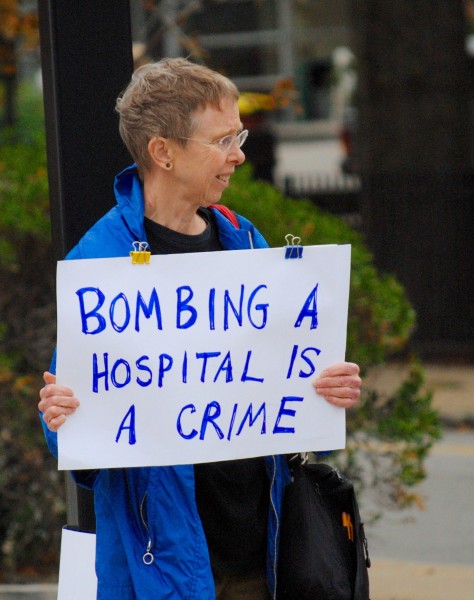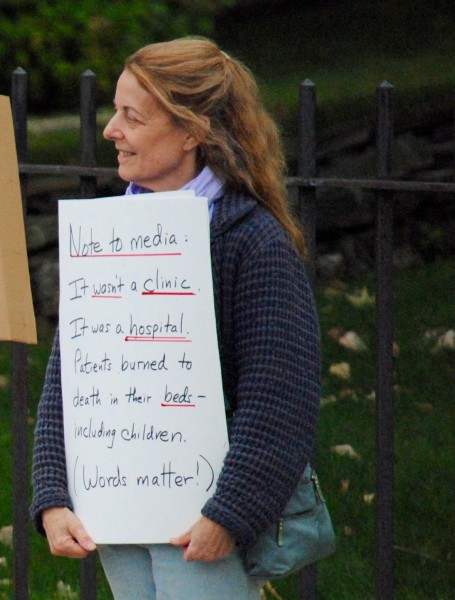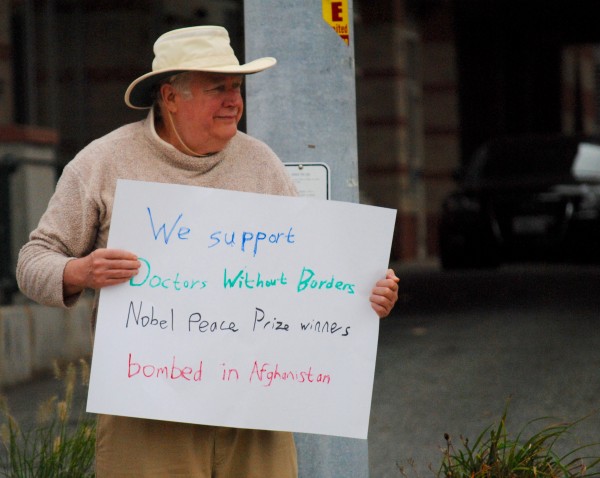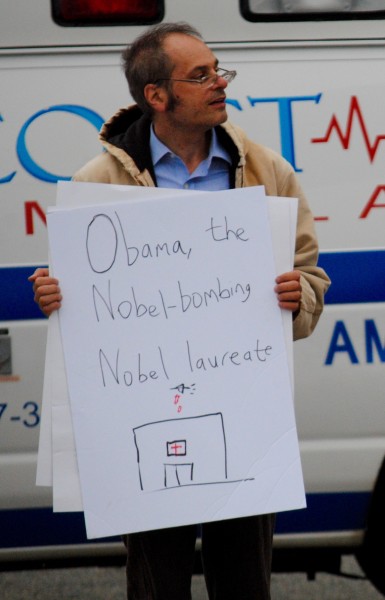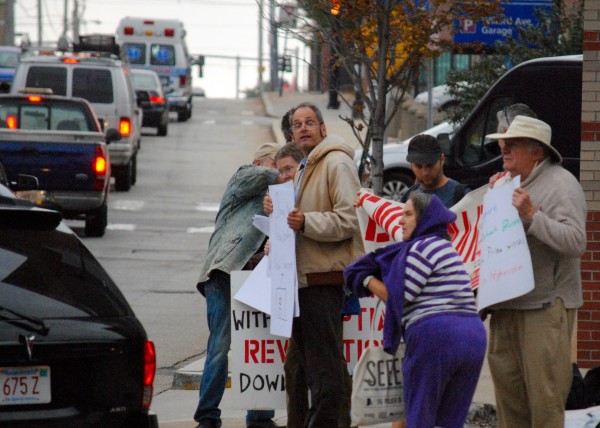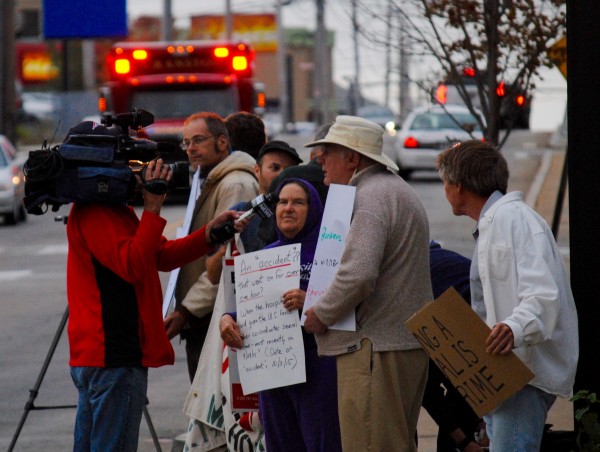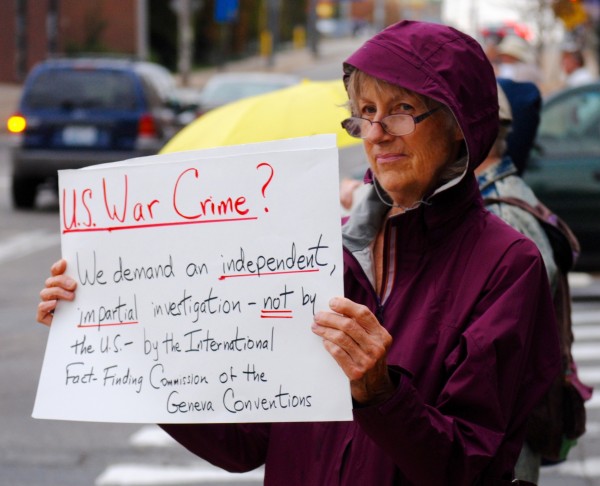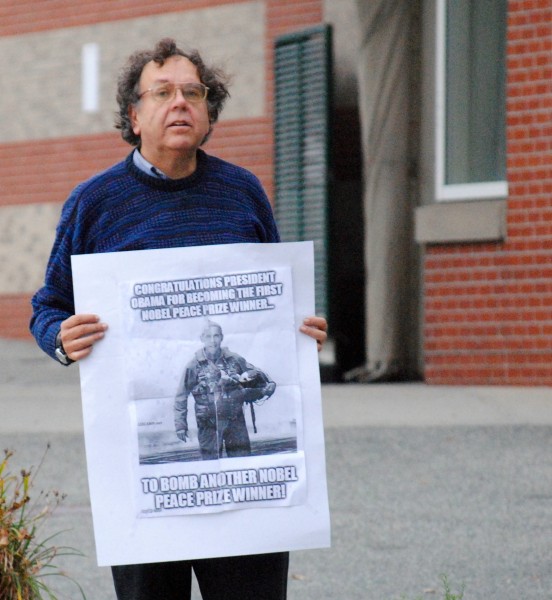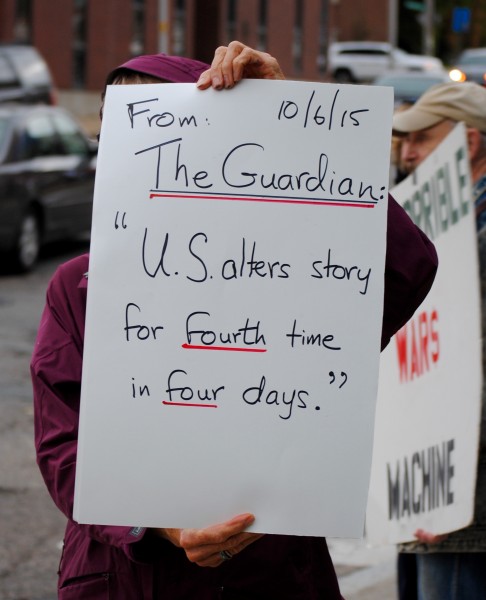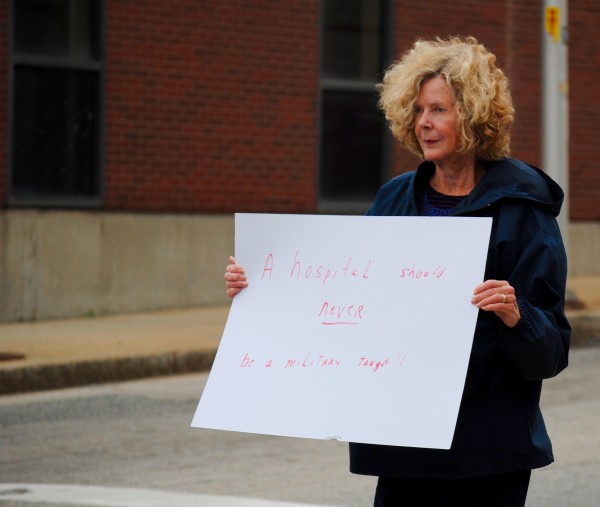 RI Antiwar Coalition protests Kunduz hospital bombing

,