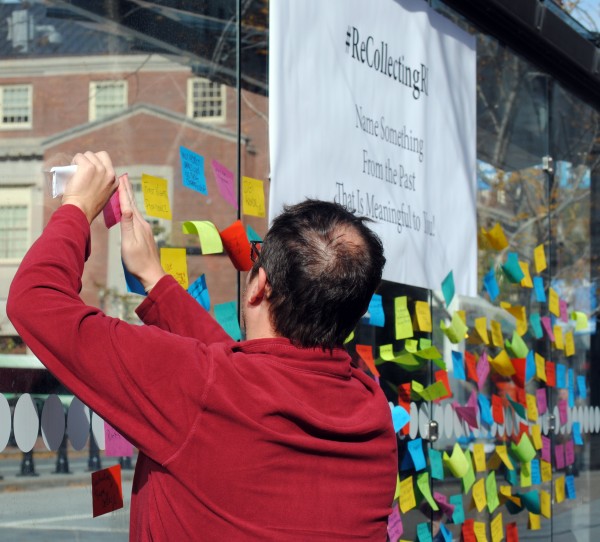 Thursday's atypically beautiful October weather allowed the Rhode Island Historical Society (RIHS) to really enjoy their "in real life" version of their #ReCollectingRI project in Kennedy Plaza. The simple, yet colorful project consisted of asking passersby "to name something from the past that's important to them – for instance, a family recipe, a social movement, a quilt passed down through the generations, a photograph of a best friend, etc. – and then write it down on a Post-it and stick it up on the back of a bus stop."
RIHS Executive Director C. Morgan Grefe explained that the project was an attempt to get at what every day Rhode Islanders, as opposed to scholars, historians and academics, think of when they consider history, or the past.
"We wanted to know what words like history and heritage conjured in people's minds," he said. "So, we took to the streets and headed to Kennedy Plaza to find out what is meaningful to Rhode Islanders about the past."
I watched as people came to the table, lured by the promise of free candy, only to be asked to write something and post it for everyone to see. It really seemed to capture people's imaginations. One woman, Grefe told me, said that her mother had passed away ten years ago on this date. Another simply remembered a year the Patriots won the Super Bowl. My mind immediately went back to the Blizzard of '78, which I experienced as a child and enjoyed immensely.
The project managed to collect about 300 responses, and though there was a steady, strong wind, none of the Post-its flew away, at least while I was there.
The project will continue online, and there are plans for future events throughout Rhode Island.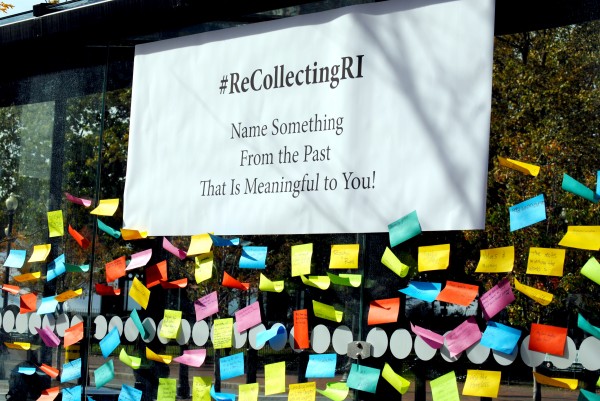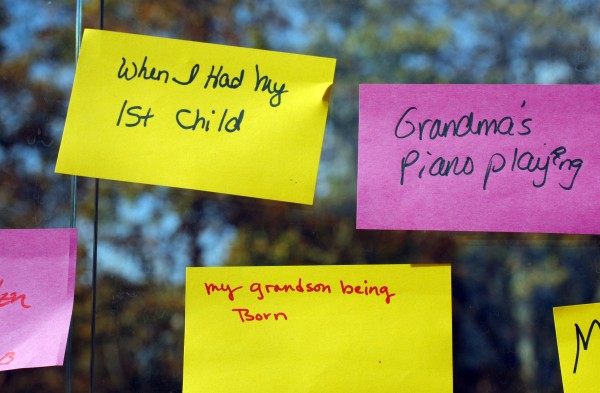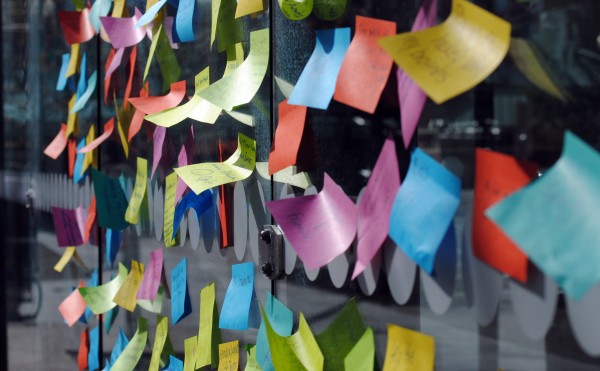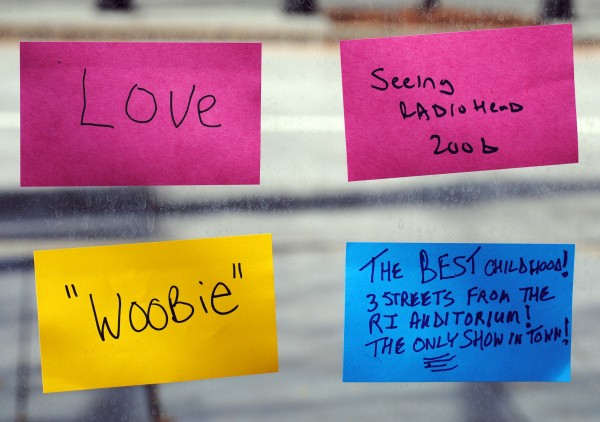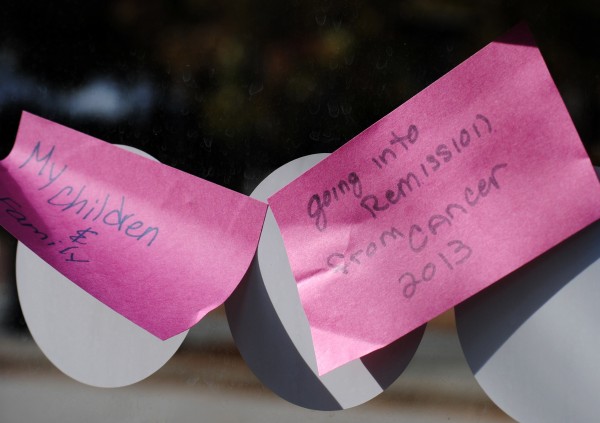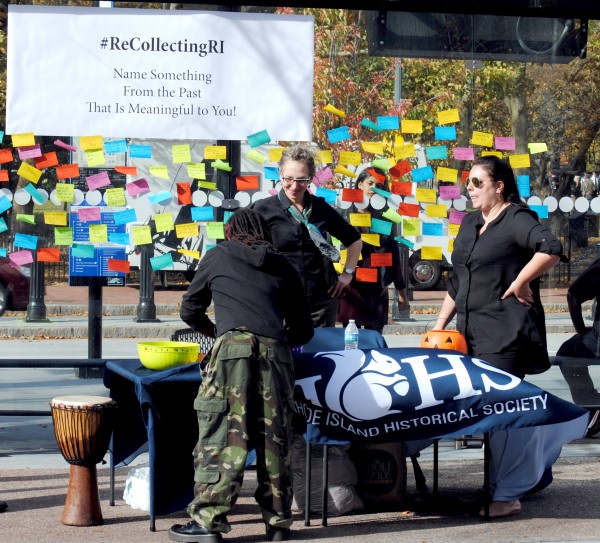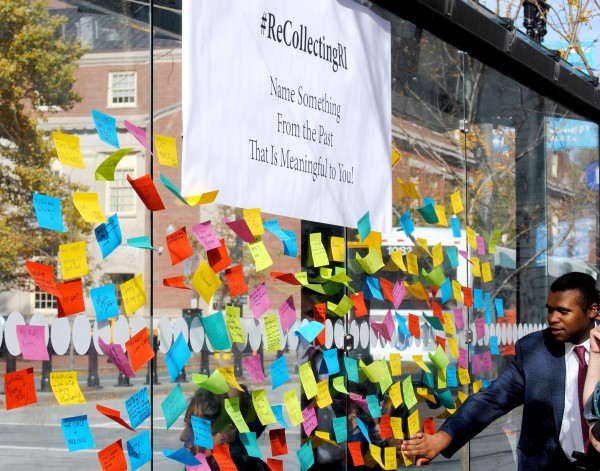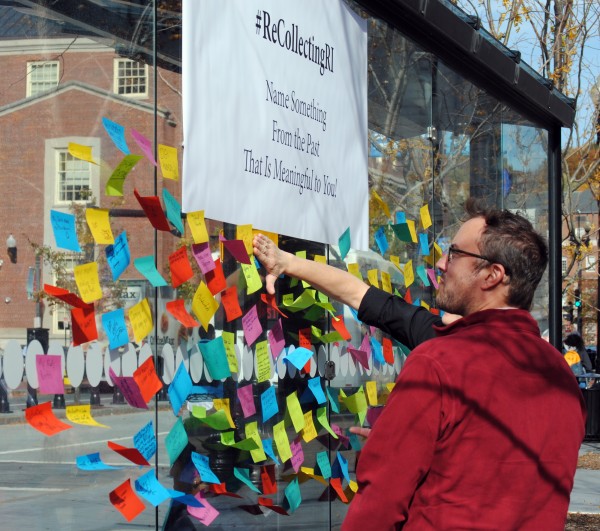 RI Historical Society brings #ReCollectingRI to life

,