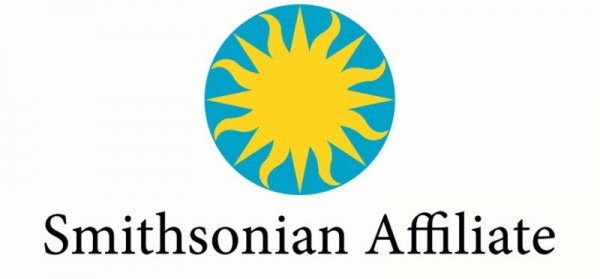 The Rhode Island Historical Society (RIHS) formally announced its new status as a Smithsonian Affiliate last night in an event attended by US Representatives David Cicilline and James Langevin, Lt. Governor Dan McKee and Secretary of State Nellie Gorbea. The new status makes the RIHS, the fourth oldest historical society in the United States, one of 204 Smithsonian Affiliates nationwide, and the only affiliate in the state. The event was hosted by RIHS executive director C. Morgan Grefe and took place at the John Brown House on the East Side of Providence.
Harold Closter, Smithsonian Affiliations Director, spoke briefly about the beginnings of the affiliation program. In 1996 Providence was the first stop of the 150th Smithsonian Anniversary tour, a tour that ultimately convinced the Smithsonian that a more sustainable way of interacting with local Historical Societies was needed. In essence, with the addition of the RIHS, the program has come "full circle," said Closter.
Closter also mentioned Rhode Island's importance in the history of the United States as being integral to the development of religious freedom and the first state to declare independence from British rule.
According to the RIHS press release, "There are Smithsonian Affiliates in 46 states, Puerto Rico, and Panama. Affiliates represent the diversity of America's museum community – size, location and subject – and serve all audiences. More than 8,000 Smithsonian artifacts have been displayed at affiliate locations. These loans reflect the entire Smithsonian collection: space capsules and aircraft from the National Air and Space Museum, Abraham Lincoln's hat and Kermit the Frog from the National Museum of American History, sculptures and paintings from the Smithsonian art museums and ethnographic and mineral collections from the National Museum of Natural History, to name a few.
"While the Affiliation designation is new, the RIHS has lent artifacts to the Smithsonian before, and is working on plans to do so again. Artifacts from the DeWolfs, the leading slave-trading family in U.S. history, will be lent to the National Museum of African American History and Culture for their inaugural exhibition 'Slavery and Freedom.' The National Museum of American History is also considering the collections of RIHS for its exhibitions "Religion in Early America" and 'Many Voices, One Nation,' and may include the loan of Roger Williams' pocket compass-sundial."
This should make for some very exciting future exhibits.
Secretary of State Nellie Gorbea told a funny story about being in Philadelphia and noticing an exhibit with a timeline that mentioned the Boston Tea Party but neglected the Burning of the Gaspee as one of the founding acts of resistance against British rule. "That already set me on edge," said Gorbea, "but what really put me over the edge was they actually have New Hampshire as the first state to declare independence."
Gorbea announced herself as the Secretary of State in Rhode Island and said, "We have a problem with your board here…
You can watch the full event below.
RI Historical Society now a Smithsonian affiliate

,