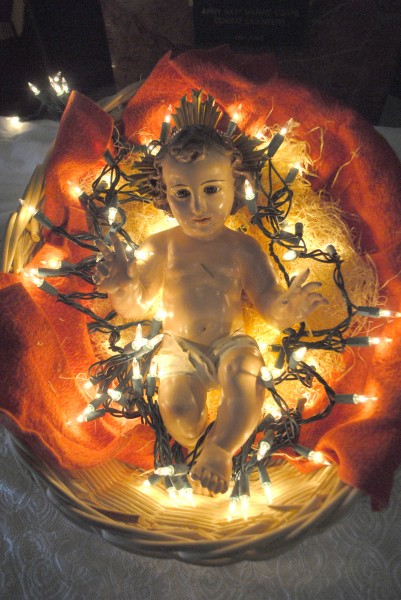 An article in the online Providence Journal noted "perennial political candidates Christopher and Kara Young" placed a Nativity scene at the base of the State House Christmas tree on Thursday. The event was held, according to the report, as a counterpoint to the banner the Humanists of Rhode Island, with full permission from the governor's office, put up on Tuesday morning. (Full disclosure: I am the president of HRI.) Of course, the Nativity scene could not be a reaction to HRI's banner because the same group of people put up the same Nativity at the base of last year's Holiday tree, when there was no Humanist banner present. (The December 22, 2012 ProJo article covering that event is behind a paywall.)
Chris Young's statement, that "We have as much a right as anyone else to be here" is absolutely true. I know he was trying to make a big, dramatic point about reclaiming the Rhode Island State House for Catholic, Christian values, but he's a little bit late to the game (as he was last year as well.)
Chris and Kara Young's Nativity scene is the 9th Nativity scene presently set up for public viewing in the Rhode Island State House. There were already eight other Nativities in the State House by the time they organized their ceremony. I think if you are trying to make the point that religious imagery and icons are appropriate to display in government buildings, you might want to find a government building that is not already fill to bursting with religious imagery and icons.
A ninth Nativity seems rather pointless, doesn't it?
Despite the best efforts of the Young's to permanently display their Nativity at the base of the Christmas Tree in the main rotunda, it has been moved to a table on the second floor, not too far from the table displaying the Humanists of Rhode Island's banner.
The Young's are being supported in their efforts by the Thomas More Society, which is like a Catholic version of the ACLU that fights for expanding theocracy rather than democracy.  In conjunction with a group calling themselves American Nativity Scene, they have committed to erecting a Nativity display in every state capital in the United States. I guess they can scratch Rhode island off their list, because our Capital is crawling with baby Jesuses (Jesii?)
Governor Chafee is opening the State House to people who might want to see all the decorations in the State House tonight until 9pm and tomorrow for 4-9pm in conjunction with Waterfire.  This will be a great opportunity to see what all the fuss is about and enjoy the beauty of our state capital building. One thing you won't see at the State House tonight? The Hanukah Menorah, which despite reports that say otherwise, was taken down when Hanukah ended.
Below, find some additional shots of Chris and Kara's Nativity scene.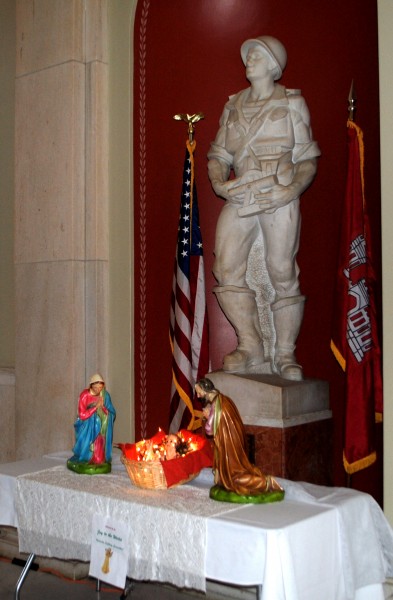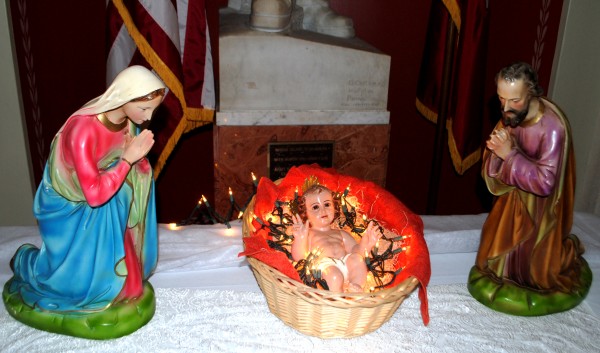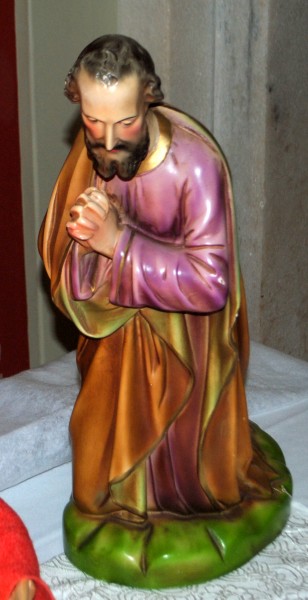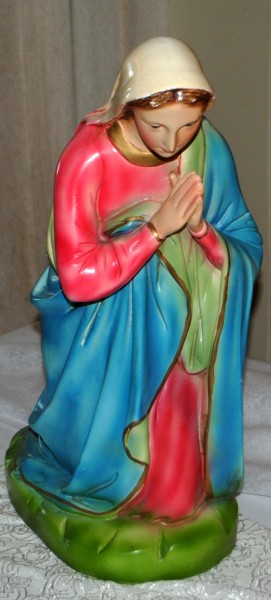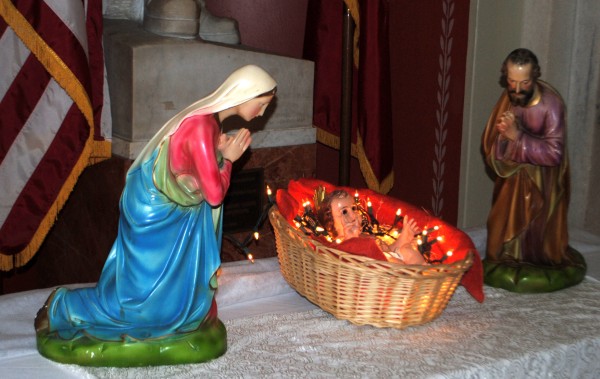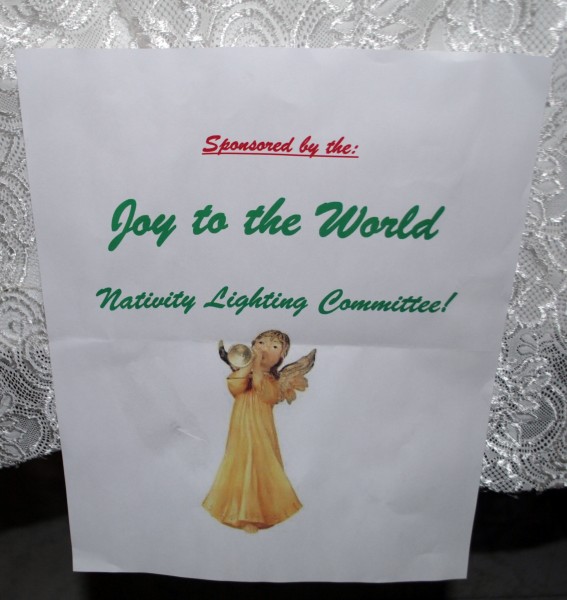 Finally, here's the sole banner extolling the virtues of secular government and separation of church and state.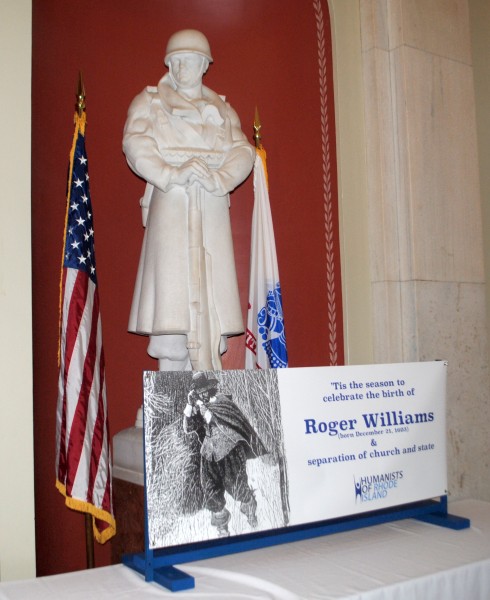 RI State House suffering an abundance of baby Jesuses

,