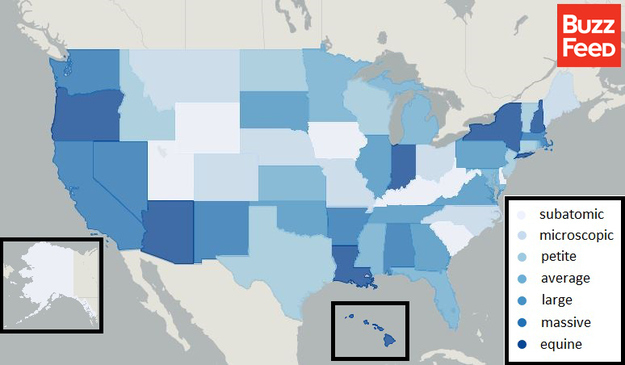 Well, this will get me some clicks, and feel free to point this out the next time I suggest someone isn't doing much Hard-Hitting Journalism™. But I really couldn't let this slip by.
You won't see this in the MSM (well, except for TIME), but Rhode Island is number two for largest penis size. According to a study. By America's first online condom store. Based on sales by state. So that can bring us to any of the following conclusions:
Rhode Islanders who order their condoms online are doing so for Rhode Islanders more well-endowed than those who don't and the nation's online-condom ordering consumers as a whole.
Rhode Island men are more deluded about how large their trouser-snakes are. Or have some ulterior motive.
Rhode Islanders who order condoms online practice safe sex more than most other states' online condom-orderers. Kudos.
One person is skewing our results by ordering a ton of large condoms.
Okay, now a lot of you are probably thinking "wait, wasn't there some babble about Kinsey data recently?" And yeah, okay, there was. And the conclusion to draw is that we need this, Rhode Island. This is a top-ranking, which many of us can be proud of.
Why, I have to wonder what the economic impact of this will be. It's not something I expect the prudes over at the Tax Foundation to be concerned with, given their fascination with irrelevant stats like tax rates. We could actually be "moving the needle" here. Probably by holding our impressive tumescence down on the scale.
Rhode Island: It's All in Our Backyard. ;)
Wait…
(h/t Jezebel)