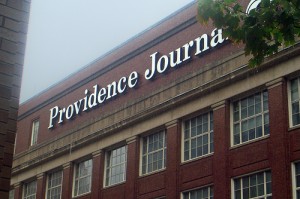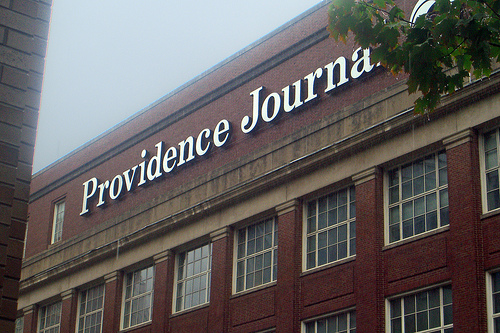 With the news that The Providence Journal is up for sale, there's a lot of people trying to suss out who will be the new owner, with famous rich people being thrown out as names.
One name I suggested was the people of Rhode Island. Maybe a "Make The Journal Your Own" campaign or something. The problem is, of course, that you still need some rich civic-minded millionaires. If the sticker price for The Journal is say, $30 million, then you need 30,000 people to average a payment of $1000. It's not impossible, but it's not likely.
This type of arrangement, where a group of people get together and buy a corporation is more typical of sports. In America, the most prominent example is the Green Bay Packers, who have been a nonprofit corporation since 1922 and have 5,014545 shares of stock owned by 364,114 stockholders, according to the team's website. Their history of being owned by their supporters is a bit different, it took benevolent local businessmen to ensure that that would happen.
I certainly feel like news media is a more important investment than a football team, especially in Rhode Island. The value would be that the entirety of The Journal would be beholden to Rhode Islanders; instead of to some single entity, whether a faraway private corporation or an extremely rich owner and their family. They'd have a board of directors picked by the shareholders, and the corporation could even have a rule that no single person could own a controlling majority of the stocks.
Could you make money? That's ultimately the question, and the argument might be that the concern for these new citizen-owners wouldn't necessarily be a return on investment in financial terms, but rather in news terms. There's no mistaking that The Journal has been gutted over the years; the physical paper's shrunk as fewer and fewer journalists are working for it.
This isn't a solution for news media though. One of the more interesting things said by the authors of Dollarocracy at a talk I attended earlier this year was that for too long we've thought of news media as a business because advertising has been investing in it. But as they went on to say, this wasn't because advertising loves news, it's because the eyeballs were there. In the modern era, where you can go to Google or Facebook and purchase a demographic (16- to 32-year-olds who love skateboarding-dogs), why bother making your demographic New York Times readers or Providence Journal readers?
The authors had an idea for a citizen voucher to fund news, based off of an idea that came out of the Center for Economic and Policy Work for a "Artistic Freedom Voucher" which was aimed at working around America's restrictive copyright laws. This puts news outside of the profit-making scheme and into the publicly-financed realm. That might be an interesting policy decision for Rhode Island, but in the here and now, I don't think it's likely.
If The Journal was also printing money along with newspapers, I don't think A. H. Belo would be selling it right now.
How to buy the Providence Journal, and why

,