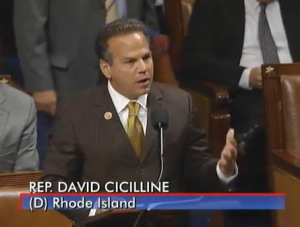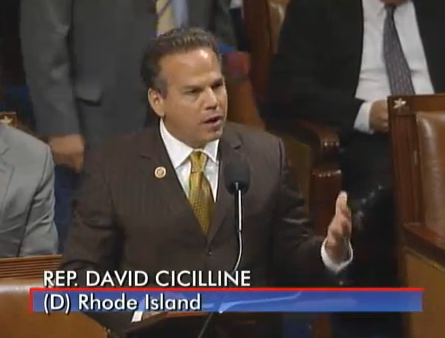 Elizabeth Warren recently made news when she endorsed the effort to expand Social Security.  Organized by the Progressive Change Campaign Committee, this campaign has been one of the top priorities for progressives in Washington.  That is why it matters that both of Rhode Island's Congressmen, David Cicilline and Jim Langevin, have signed onto this effort.
Conservative voices in both parties have proposed cutting Social Security by switching to a less generous inflation metric, chained CPI.  Chained CPI would severely underestimate the cost inflation seniors face.  The bill Warren endorsed, the Strengthening Social Security Act, proposes to switch to CPI-E, a special consumer price index calculated specifically for the elderly.  By adopting to this more accurate metric, this proposal would expand the program and help tens of millions of seniors make ends meet.
The rationale behind this bill is as simple as it is bold.  Instead of just defending against the right wing's assault on Franklin Roosevelt's signature achievement, progressives are going on the offense.  We are not just saying, "Don't cut Social Security."  We are saying, "Expand it!"  Instead of playing defense all the time, we are finally fighting back.
Senators Whitehouse and Reed are both firm defenders of Social Security, and they have both come out strongly against the proposed cuts.  They have yet to officially cosponsor the effort to expand the program, but neither have many Senators who have publicly supported the bill, including progressive champions Elizabeth Warren (D-MA) and Mazie Hirono (D-HI).
Congressman Cicilline has been a national leader in the fight to preserve the dignity of a secure retirement for America's seniors.  He signed the Grayson-Takano letter pledging to vote against any cuts to Medicare, Medicaid, or Social Security.  He introduced a resolution against the proposed chained CPI cuts to Social Security.  Jim Langevin was an original cosponsor of Cicilline's resolution, and together our Congressmen worked very hard to gather more cosponsors.  Most House Democrats have now signed on.  That is a fairly monumental achievement, and it should be celebrated more in Rhode Island.  It is because of the efforts of our Congressmen that we can definitively say that most Democrats in the House of Representatives oppose this dangerous attempt to chip away at seniors' last and best lifeline.  Indeed, it is largely for his leadership on Social Security that we will be honoring Congressman Cicilline at our upcoming Progressive Hero event Friday, December 6.  Tickets can be purchased here.
Cicilline, Langevin support expanding Social Security

,