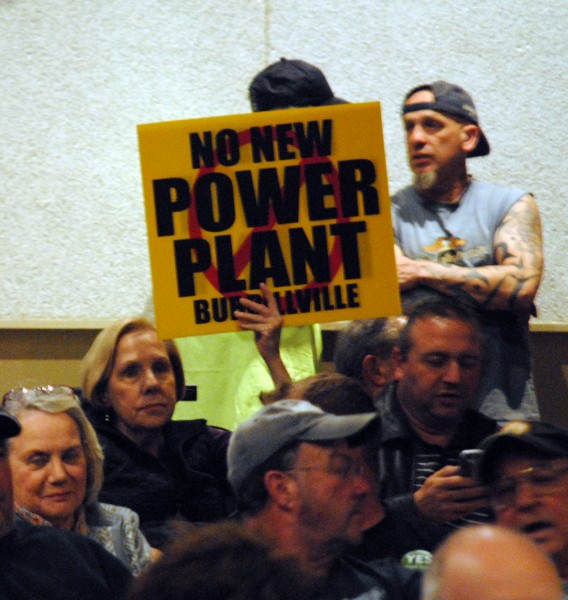 RIDEM's third data request to Invenergy, released yesterday, reads as a devastating critique of the proposed $700 million fracked gas and diesel oil burning power plant. If Governor Gina Raimondo was serious when she recently told ecoRI News that, "…if there are issues then the plant won't go forward," then the project is dead on arrival.
In addition to "missing info" that renders the application incomplete, on page 3 the Rhode Island Department of Environmental Management notes that impact of the the various projects in Burrillville has been fragmented, making the cumulative impact of Invenergy's proposed power plant; Spectra Energy's Aim Project; Eversource Energy, National Grid and Spectra Energy's Access Northeast project and TransCanada's Ocean State Power difficult to determine.
"For the purposes of comparing costs and benefits to wildlife, all of the existing and proposed work related to increased natural gas operations (processing and transport) in Burrillville should be reviewed as a single and complete project," says RIDEM, "Piecemeal review of related projects in different stages by different applicants undercounts their cumulative impacts from loss of forests and fragmentation, air, noise and light pollution etc. in an area of the state that has been a longstanding conservation priority."
On page 7, RIDEM alleges that the "applicant makes several confusing and conflicting assertions about the purpose and need for the project…
"The emissions and cost-benefit analyses both primarily only list benefits. A proper analysis should include costs, yet there is no mention of loss of forests, biodiversity, ecosystem services etc… This seems particularly important since the application notes that the majority of the benefits outlined (e.g. construction jobs and energy costs savings) would be rather short-lived and the majority of the foreseeable costs would be long term or permanent."
When it comes to selling the idea of a fracked gas power plant, the RIDEM data request accuses Invenergy of circular logic. "A pointed example includes dismissing hydropower in the Power Generation Alternatives section (and omitting it from all other sections) solely because it would not be appropriate on the proposed [power plant] site, which was selected for proximity to the gas line, and then dismissing alternative project locations because they do not have the desired natural gas infrastructure."
Further, the "premise that natural gas is the only way to meet [New England's energy] demand is not borne out by the information provided," says RIDEM.
RIDEM's report to the Energy Facility Siting Board (EFSB) will be shaped by Invenergy's answers to these and other questions. Though these questions raise serious doubts about the need for the new plant and Invenergy's integrity in preparing its application, ultimately the EFSB takes RIDEM's report as advisory only, meaning the board could choose to approve the project despite these issues.
Yet Governor Gina Raimondo's words, that "if there are issues then the plant won't go forward," ring loudly here. The issues raised in this set of data requests are serious, and the questions raised must be addressed honestly.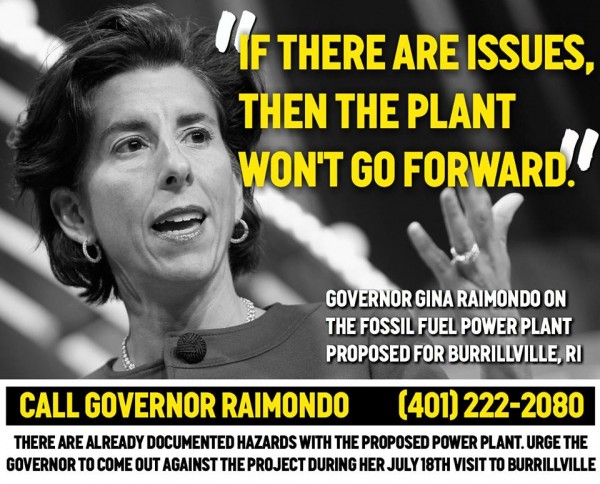 RIDEM issues blistering critique of Invenergy's power plant application

,