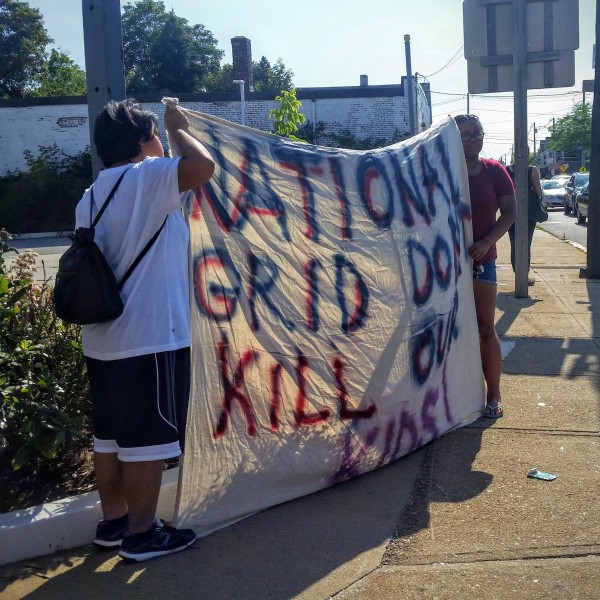 Protests against environmental racism and the expansion of fracked gas infrastructure in Rhode Island continued yesterday as members of the FANG Collective and the Environmental Justice League of RI, along with area residents and other community and environmental organizations, held signs and delivered flyers to drivers at the corner of Eddy St and Thurbers Ave.
National Grid is trying to build a $180 million fracked gas production facility  in South Providence, and organizers call this is a clear example of environmental racism as all 11 of the EPA's identified toxic polluters in Providence are already in this zip code, which is predominantly made up of low-income people of color. The impact and dangers of this project are enormous and have been outlined by the EJ League in detail.
Among those attending the protest was Kate Aubin, who is running for Cranston City Council. The section of Edgewood, where she lives, would potentially be affected by a disaster occurring in any one of several chemical and toxic storage facilities in South Providence.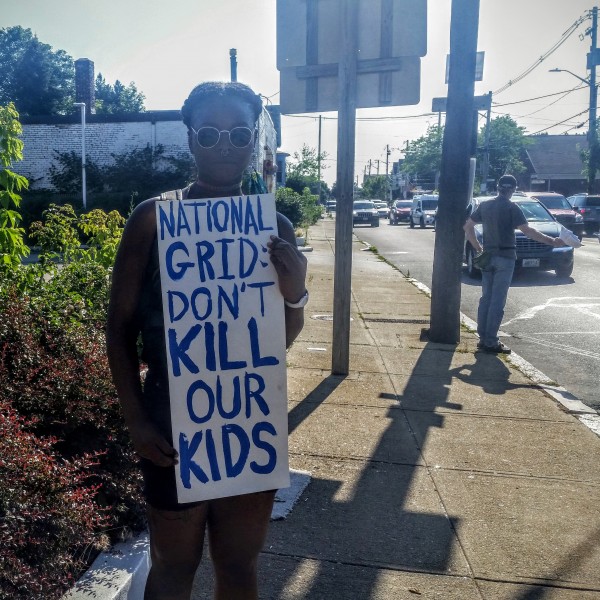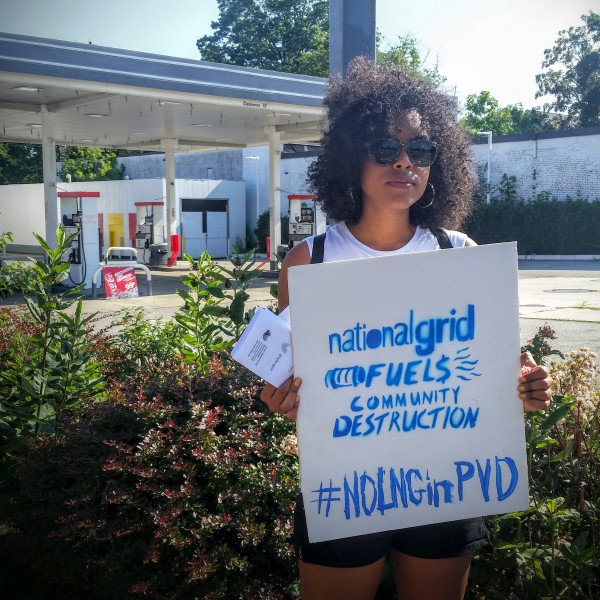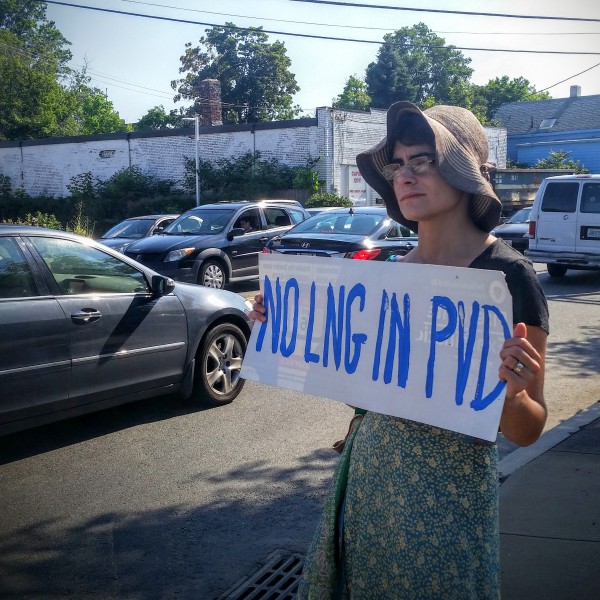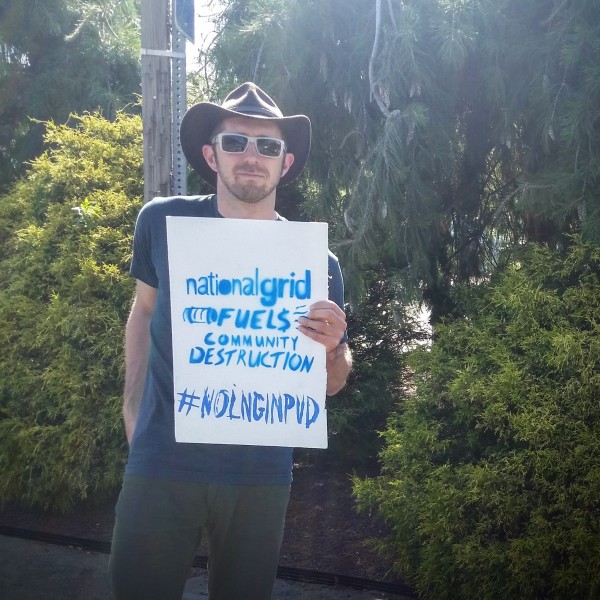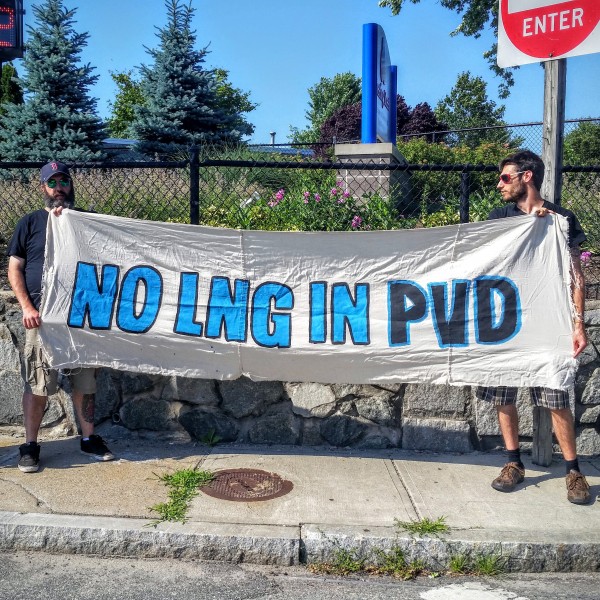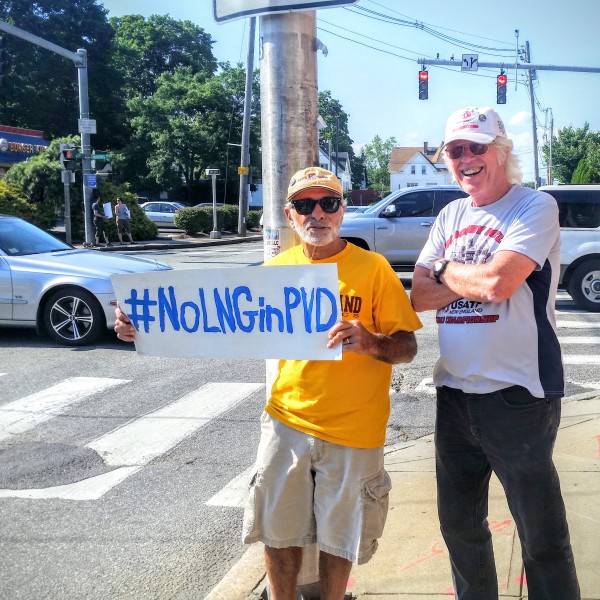 Protesting environmental racism in South Providence

,