Monday Nov 25, 2013
North Kingstown, RI — Good morning, Ocean State. This is Bob Plain, editor and publisher of the RI Future blog podcasting to you from The Hideaway on the banks of the Mattatuxet River behind the Shady Lea Mill in North Kingstown, Rhode Island.
It's Monday, November 25th, the first day of the rest of our lives with Iran … and here on the home front it's freezing outside. In fact, the last time it was this cold for this long, it was February! And don't expect it to get any warmer until Wednesday, when it'll be raining cats and dogs. This will obviously stink for all the folks traveling home to see friends and family … but Thanksgiving and Buy Nothing Day will be cold and sunny so you can enjoy high school football and a post-meal walk and then on Friday, you can take in a Walmart protest and the winter coat exchange at the State House.
If you're looking for a holiday charity to support …. the ProJo says Speaker Gordon Fox and Majority Leader Nick Mattiello are holding fundraiser on December 4 … The House Leadership PAC only has $66,000 on hand, so you can drop off second hand clothes and cans of food at Camile's on Federal Hill after purchasing a $125 ticket. It costs less to Springsteen than Speaker Fox.
WPRI reports that 34 percent of students from the urban core – Providence, Pawtucket, Central Falls and Woonsocket aren't graduating from high school on time. What do you want to bet this 34 percent of the population some day becomes the roughly one-third of the state on food stamps and become most of the 15 or 20 percent of the state that can't find a job. Meanwhile … on NBC 10 Wingmen this weekend, Justin Katz, Bill Rappleye and I debate whether or not Rhode Island's economic woes are pretty much isolated to the urban core. You can watch that video on RI Future….
It's not true that Rhode Island only tops the charts when it comes to bad business rankings … our very own Superman building was named Gizomodo's number 1 zombie tower in the nation. The empty icon was abandoned by Bank of America last year, and now the building owners are suing the super-sized bank for $23 million, saying it left our Industrial Trust Tower a wreck.
In all fairness, the Ocean State does well on many rankings not related to ALEC's agenda … like recently the Providence was named the fourth best city for hipsters, behind only Portland, New Orleans and San Francisco.
Russ Moore writes in GoLocal in a column praising business owners, "Nobody can tell me that the government bureaucrat is a public servant but a private sector business owner isn't." Well … perhaps somebody should, because one works for the public and the other works for him or herself. This isn't to say that business owners aren't good people, but Moore says there would be no public sector without the private sector. Yeah, because the human race would wither and die without a seaside restaurant at which to enjoy fried seafood….
GoLocal also profiles Rebecca Fisher, a Middletown shift captain and thus the highest ranking female fire fighter in state history. "Being a female firefighter is really the same as being a firefighter," she said, adding, "The job does not change based on your gender."
Senator Sheldon Whitehouse was mostly correct to classify Republicans under the age of 35 think climate change deniers are "ignorant," "out of touch" or "crazy," ruled Politifact. Gene Emery gives him points off for only relying one poll … anyone want to pay Joe Fleming to ask 500 young Rhode Island Republicans this question?
The brilliant Scott MacKay of Rhode Island Public Radio has a great essay on Clay Pell, the possible progressive choice for governor in 2014. Comparing him to Angel Taveras, MacKay says, "Pell had a different head start. He's a son of wealth, WASP privilege and summers in Newport."
Reverend T. J. Jemison, who in Baton Rogue, Louisiana in 1953 organized one of the first bus boycotts, died last week. He co-founded with Martin Luther King and others the Southern Christian Leadership Council.
Today in…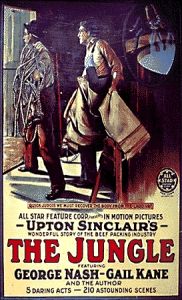 1911, Emiliano Zapata, Mecixan revolutionary, first proclaims the Plan de Ayala, which demanded elections and land be returned from big hacendados to villagers. In short, "Tierra y Libertad!"
1963, Young JFK Jr. bravely salutes his fallen father.
1968, Revolutionary and Pulitzer-winning writer/reporter/yellow journalist-turned upstart socialist politician Upton Sinclair dies in Jersey.
1986, Attorney General Edwin Meese admits that money from selling arms to Iran was used to fund rebels trying to overthrow a democratically-elected government in Nicaragua.
1970, Sax player Albert Ayler is found floating in the East River … here he is performing Swing Low Sweet Chariot recorded in New York City six years earlier…