Or listen here.
Tuesday Dec 10, 2013
North Kingstown, RI – Good morning, Ocean State. That was Nelson Mandela in 1964 telling the South African court that sentenced him to life in prison, that he was doing the right thing by fighting oppression with every and any available tool, even his own soul.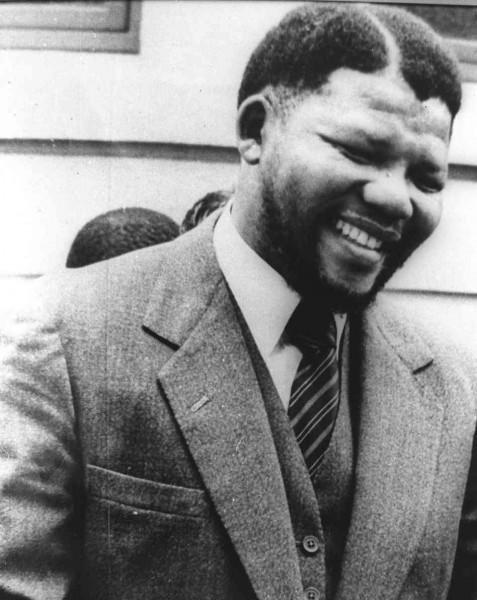 This is Bob Plain, editor and publisher of the RI Future blog podcasting to you from The Hideaway on the banks of the Mattatuxet River behind the Shady Lea Mill in North Kingstown, Rhode Island.
It's Tuesday, the 10th of December and the world says goodbye to Nelson Mandela today, one of the bravest and most principled people to ever walk the earth. Nelson Mandela did whatever it took to fight for equality, and he willingly suffered any consequence of his actions. He started by practicing the law, and when that proved ineffective, he turned to Che Guevara and tried his hand at terrorism, that tack landed him in jail for 27 years. But he served his sentence with a smile, knowing that the righteous path is not always the comfortable path. When his white oppressors visited him in jail, he treated them like guests at his home. These incredible show of grace and dignity changed the world.
Our song of the day, a little later on in the program will be Mandela's famous "I am prepared to die" speech…
Well … JP Morgan evidently isn't too big too fail in Rhode Island … the big bank makes the debit cards people use for SNAP benefits and some other social services, said people's personal data was hacked between July and September. The state is just learning about it now, and Rhode Island officials seem furious about delay. The multi-national bank said that was the extent of the breach, but – you know what – I don't trust JP Morgan … if you're too big too fail, I generally don't trust you any farther than I can throw you.
The average foster family needs 72 percent more financial aid than they receive from the state, according to Mark Reynolds of the Providence Journal. Said another way, the state only pays for about 28 percent of the cost of caring for a child in state custody; the rest we job out to volunteers… As a former foster parent, I can attest that the state doesn't offer anywhere near enough to actually raise a child … Taxpayers, activists and elected officials, we should be ashamed of ourselves for allowing this to happen. I really want to hear what every candidate for governor thinks about this.
There will be a forum on high stakes testing at East Greenwich Town Hall tonight. Organized by local drug councilor and RI Future correspondent Bob Houghtaling, he's been trying to get the rest of the state to listen to the concerns coming from the kids and activists in our inner cities.
Nelson Mandela's funeral will be live-streaming everywhere today, and as I said earlier, our song, if you will, of the day, is the epic speech he gave when he was sentenced in life in prison in 1964.