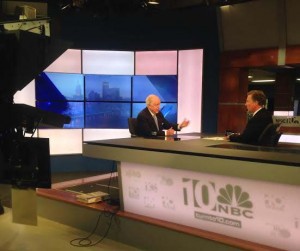 In spite of a progressive plea to accept new ownership's proposal to move the Pawtucket Red Sox to downtown Providence, the Rhode Island Progressive Democrats joined a large and bipartisan chorus of opposition to the idea. At its monthly meeting last night, the group "voted unanimously to oppose the stadium deal," said chapter President Sam Bell.
Here's the group's press release.
One of our long-standing concerns with public policy in Rhode Island has been the misguided and corrupting practice of corporate welfare. We view the proposal from the new PawSox ownership group as an especially egregious example. To help move the team from Pawtucket to Providence, they are asking for $4 million per year cash from the state—on top of a complete exemption from property taxes. This is obscene.

On top of this, the state will now have to figure out some use for McCoy Stadium, a modern stadium that has received enormous amounts of public funds. Given the amount of taxpayer money Rhode Island has poured into McCoy Stadium, we find deeply troubling that this new ownership group would be willing to abandon it without compensating the state. Indeed, we believe this speaks to the corporate character of the new ownership group, and we remain skeptical that they—or whomever they eventually sell it to—will be any more loyal to Providence than they are to Pawtucket.

The prime defense of this proposal has been that other stadiums have received preposterous deals, too. While this is largely true, those deals tend to take the form of a free stadium owned by the state. This deal, which involves direct cash payments, goes even further. Moreover, this argument underscores a deeper concern. We worry this deal will be cited as precedent every time a politically connected corporate interest comes to the state for a handout. With the proposed radical expansion of the powers of the agency that did the 38 Studios deal, we worry that our state's shameful addiction to corporate welfare will only accelerate.

The conservative machine that runs Rhode Island is currently pushing for brutal cuts to Medicaid, cuts that will cause untold pain among our most vulnerable citizens. They argue they need to do this because they can't find the money. To even consider handing over public cash to corporate interests while championing these devastating Medicaid cuts demonstrates the machine's hypocrisy.

While we expect that Nick Mattiello and the conservative House leadership machine are unlikely to oppose these payouts, we call on rank and file representatives to take a firm stand against such an absurd deal. We also call on Mayor Jorge Elorza and Council President Luís Aponte to reject any property tax break for the stadium.

It is time for Rhode Island to take a firm stand against corporate welfare and reject these absurd subsidies. Working families need help, not wealthy corporate interests.
RIPDA is against downtown stadium deal

,