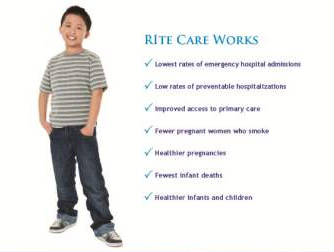 Do you  support the compromises made to put together this year's state budget?  Would you support them if you knew they will cause people to die?  Statistically speaking, one cut is likely to cause as many as 30 deaths over the next few years.
The problem with discussions of the state budget is that they're usually conducted in the abstract.  We talk about budget numbers and cutting a little here and moving this number into that column and it's all rather academic and somewhat bloodless.  To make it a little less bloodless, I'd like to look at just one number and see what it really means.  And since we're talking about blood, let's look at the Medicaid cut.
As was reported here, the Finance Committee's budget drops Medicaid coverage for about 6,500 parents to save a bit more than $4 million.  The deal is that these are people whose incomes are between 133% and 175% of the Federal poverty line, or $25,975 to $34,177.  Their children will continue to receive health care through Medicaid and RIte Care, but these parents will have to buy insurance on the new Health Benefits Exchange, part of Obamacare.  There is a federal subsidy available, that will keep the monthly costs down to $100-150/month, but each person will be liable for out-of-pocket medical costs expected to average around $2,000 per year.  There's a good summary here.
So, now to the math: someone who earns $26,000 each year will see an increase in monthly payments equal to a little more than half a month's gross pay per year, plus out-of-pocket costs.  If he or she is healthy, maybe that's all.  But if there's an illness or injury, we're looking at an additional month's pay in medical costs.  So how would you feel to know that your salary next year is going to be short 1.5 months gross over this year?  In fairness, the House budget includes $500,000 to provide some subsidy.  More math: $500,000 divided by 6,500 is about eight cents short of $77.  That will surely help.
Still more math: According to a 2008 study by the Urban Institute, using numbers from the Census Bureau and the Institute of Medicine, about 137,000 people died between 2000 and 2006 from a lack of insurance.  These are estimated excess deaths due to late or skipped treatments for disease and injury, or missed diagnoses.  This is a mortality rate of a bit less than half a percent for the uninsured.
Unfortunately, 6,500 is a fairly big number.  A bit less than half a percent of that still comes up a bit more than 30 people.  If none of those 6,500 get insurance, or if they forego treatment because of its expense, we can expect about 30 people to die in the next few years as a result of this change in policy.  Presumably lots of them will get coverage, but I doubt that all will.  If as many as 29 people out of 30 — 6,283 out of 6,500 — manage to scrape up enough to pay for health insurance and also pay for all the doctor visits they might have used under Medicaid, there will still be one death.
In other words, we can reasonably expect that people will die because of the House Finance vote last Tuesday.  Thank you, Helio Melo and Gordon Fox.
Ok, so this is not a large number of deaths in the grand scheme of state business (unless it happens to be you, of course), but the point of doing a study like the Urban Institute's is that mortality is just the readily countable tip of the iceberg, and that for each preventable death, we can expect a great deal of pointless suffering from untreated chronic conditions, illness, and injuries.
This is what's so infuriating about what passes for debate on the state budget around here.  Because the legislative leadership has so thoroughly assimilated the idea that the only way to conduct state business is simply to do what business wants — tax policy, education policy, health care, whatever — it seems impossible to construct an argument in favor of something as simple as preventing death and suffering.  Sometimes it seems the only effective way forward is to argue in terms of cost-benefit analyses and advancing the state's economy.  But in fact, sometimes things must be done simply because they are the right thing to do, and other things must be condemned because they are not.  What kind of state do you want to live in?
So next time you hear someone saying how important it is that we pay back all our bonds, even the ones borrowed to fund stupid insider deals, don't ask "is this important?"  Ask, "Is this more important than the death and suffering of some poor people?"  Is cutting the sales tax on liquor to improve sales in liquor stores near Massachusetts more important than the death and suffering of poor people?  How about letting businesses accelerate depreciation?  Is preserving all the tax cuts rich people got between 1997 and 2010 more important than that death and suffering?  See how much clearer it gets?
Needless to say, people will object to having their budget choices portrayed in this manner, but do you sympathize with them, or with the poor people who will not get decent health care here, in what is still among the richest countries on earth?
RIte Care cuts could prove to be a killer

,