Mark Barden, whose seven year old son Daniel was murdered along with nineteen classmates and six teachers at the Sandy Hook Elementary School in Newtown, Connecticut, spoke at the first annual fundraiser for the Rhode Island Coalition Against Gun Violence last night in Barrington. A self described guitarist and dad, Barden didn't think much about gun violence before the tragedy that took his son's life.
"I wasn't engaged. I didn't know about this. I didn't think it could happen."
There's barely a dry eye in the room while Barden speaks. His story is heartbreaking. He passes around a picture of his children, and I can't look at it for too long before I pass it along. It's overwhelming. Daniel was Barden's youngest, a bright and kind kid who should be starting second grade and turning nine this year.
"I'm not proud to say it changed my life," says Barden, "Now that I know what I know, I wish I had been engaged…"
Representative David Cicilline began the evening, describing a Congress that responds with unconcern towards horrific news stories of gun violence. Every shooting, says Cicilline makes us think that "this will be the moment" when common sense gun laws can be passed, but nothing, not the murder of twenty children, not even the shooting of one of their own, Representative Gabby Giffords, can move an apathetic Congress to action. "The only way to make progress on this issue," says Cicilline, "is through organizations like this."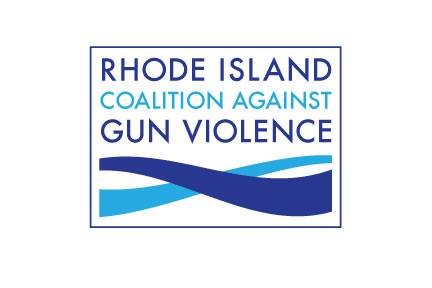 This is the Rhode Island Coalition Against Gun Violence, which started as a response to the Newtown shootings as an offshoot of Moms Demand Action, but quickly snowballed into a statewide coalition of thirty groups and 30,000 members. The coalition is still growing, with more groups showing interest every month. This is a coalition dedicated to passing common sense gun legislation favored my a majority of voters, not repealing the Second Amendment.
Even as violent crime overall continues to drop, gun violence and deaths from guns remain pretty constant, with about 32,000 victims each year. Smart laws that keep guns out of the wrong hands will help to stem the tide. "We have the responsibility and the ability to reduce gun violence considerably," said Cicilline.
Po Murray is a mother and a resident of Newtown. She helped to found the Newtown Action Alliance. Her neighbor was the killer who entered Sandy Hook Elementary and shot Mark Barden's son, along with 19 other children. Needless to say, her community is still healing, and may never be fully whole. Newtown was once considered to be one of the safest cities in the United States. "If a horrific mass shooting can occur in my town," says Murray, "it can happen anywhere."
"The NRA (National Rifle Association) puts gun company profits ahead of life, liberty and the pursuit of happiness," says Murray, adding that Wayne LaPierre, the president of the NRA, "enraged us" when he declared that the only thing that stops a bad guy with a gun is a good guy with a gun.
"My daughter (Natalie) asked, "How do we know who the bad guys are?'" says Mark Barden, "My son James asked if there's anything we can do to save another family from this."
To honor his son's memory, Barden did the only thing he could do. Get engaged.
"We worked hard and closed the pessimism gap," says Murray, making Connecticut second in the nation for gun safety laws as a result of their efforts. "We are hoping that Rhode Island will join Connecticut and Massachusetts for a safer New England."