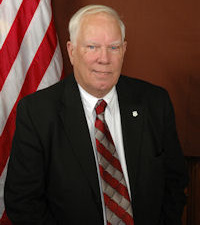 Good for state Senator David Bates, a Republican from Barrington, who seems to have a pretty reasonably position when it comes to public sector cash assistance programs for the needy.
"Cash assistance programs are wonderful for the people that are really in need of it, but for people who want a gallon of ice cream and a filet mignon every night, that's not right," he told WPRI.
Bates is right on both points. Cash assistance programs are great for the people who need them. And nobody should use a government subsidy to engage in extravagance – not EBT cards and not tax credits either.
He's backing a bill that would make it harder for recipients to use their EBT cards for booze, lottery tickets and tobacco. Steak and ice cream, for the record, would still be allowed.
In theory it's a great idea; I don't know anyone who thinks government subsidies should be used for these items. As a practical matter, WPRI points out that it might cost more to enforce than it will save.
Public policy experts say they're not convinced that regulating the use of EBT cards is necessary. Elizabeth Lower-Basch, a policy coordinator at the Washington D.C.-based Center for Law and Social Policy, said that depending on how states implement the federal restrictions, they may end up spending more on enforcement than the cash assistance recipients spend at questionable retailers.

"Sure, do low-income people buy some things that aren't ideal? Yes, so do the rest of us," Lower-Basch told WPRI.com. "It's how much money do you want to spend on these intrusions? You want to make sure you're not spending dollars to catch dimes."

Lower-Basch noted that California is one of the states that already has a monitoring system in place, but said she isn't sure hiring a company to review every transaction and flag those considered ineligible is the best use of taxpayer money either.
In other words, Rhode Island will have to determine if punishing the poor is more important than small government.
My guess is many legislators, regardless of what legislation they might propose, actually want Rhode Islanders to buy alcohol, cigarettes and lottery tickets. Rhode Island would go broke if they don't.