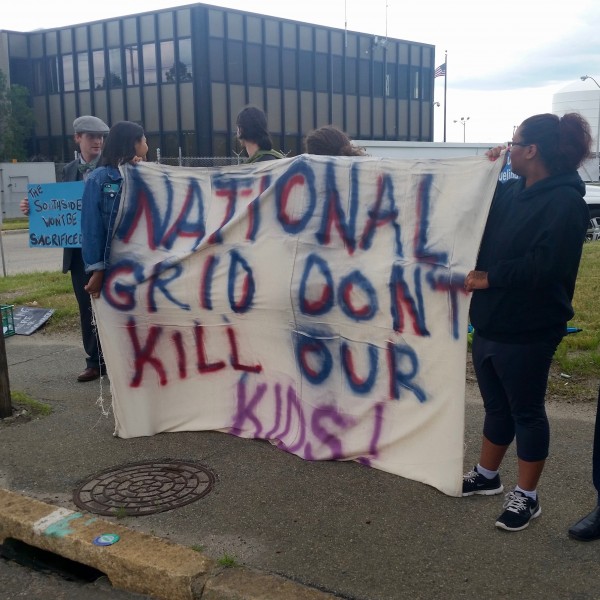 The Rhode Island Sierra Club has responded to Mayor Jorge Elorza's statement on National Grid's proposed liquefaction project for Field's Point in the Port of Providence.
"The Rhode Island Sierra Club is glad the Mayor has publicly agreed to not offer any subsidies to National Grid related to the LNG liquefaction project in Fields Point. We would however urge him to clarify whether his definition of subsidy also includes Tax Stabilization Agreements and if it doesn't, we would would ask him to take the same strong stance against those type of subsidies and end TSA negotiations immediately.
"While Elorza is correct in saying the decision will ultimately be made by FERC, we would argue his assertion, 'the city will have little input into that decision' is false. The mayor can't abdicate his responsibility on this. Local officials can be hugely influential on Federal decisions. An outcry from public officials immensely helped in 2005 when a similar project was ultimately denied.  Not sending in a letter, like the one nine Providence legislators sent to FERC last week, is a statement and a betrayal of his rhetoric on climate change.
"At the absolute minimum, we would ask the mayor to join the thousands of residents, and many businesses, environmental, community and religious organizations in signing the NoLNGinPVD campaign's petition letter to FERC.
"The mayor also needs to hold the City Council accountable and ask them to follow through on their resolution to provide wide-scale public involvement, on which no action has been taken.   They resolved to host meetings between National Grid, Dept. of Health, DEM, Coastal Resource Management Corporation and city residents, and city residents deserve nothing less."
Sierra Club seeks clarification from Elorza on LNG statement

,