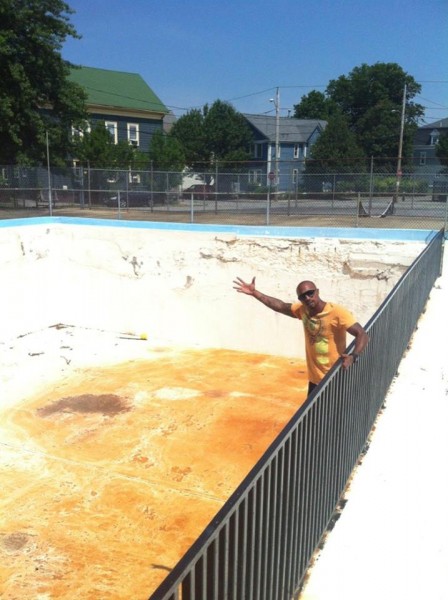 As the summer of 2013 draws to a close, I can't help but feel a sense of sadness at the way my local government has chosen to treat my children and their peers this season. Summer in a city such as Providence should produce a vibrant and inviting atmosphere for its children and adolescents. The truth is, I can't remember a time when I've witnessed more violent crime and general unrest in South Providence as I have this summer. While temperatures climbed to record levels, our children were offered no relief. When they could have been learning to swim, they baked in the hot sun and tensions flared throughout our neighborhoods.
Providence native, Davey Lopes, has been an inspiration to Rhode Islanders as both a World Series champion baseball player and Major League coach for over 40 years and counting. The Recreation Center, and in particular the pool that bears his name had always been a place where people could come together in peace and enjoy an afternoon, or evening, of fun and relief from the soaring temperatures of a mid-Summers' day here in South Providence.
As a child, I learned how to swim at Davey Lopes pool. I enjoyed hours and hours of free daily swim. As a teenager, I worked there as a lifeguard and volunteered after hours as a swim team coach, rather than become part of the cycle of violence, drugs and promiscuity that's so prevalent among our youth. I'm quite certain that the experiences and memories drawn from those days kept my path straight and contributed greatly to the positive and productive person I am today.
However, this year, there was no laughter, no smiles, and no direction provided by the pool that was such an important part of my summers growing up in South Providence. Instead, there's a neglected, decaying shell, and a City government that, save a few clarion voices, seems more interested in spouting hot air, than providing cool water for their citizens. In a bloated city budget of over $650 million, it astonishes me that city officials cannot allocate .0001%, or roughly $50,000, to repair and revitalize this local treasure. At its most basic level, local government should be a place for people to come together, and not to be left behind as is the case with South Providence.
Despite countless print and online articles, demonstrations, radio broadcasts, television coverage, and a sea of Social media posts clamoring for the pool to be repaired and reopened, the pool stayed silent all summer long. My children found their smiles and their laughter at the Providence Marriott, at Foxwoods, or at other locations outside our neighborhoods. Life does go on, and there are inevitable changes in the landscape of any city. My feeling is that this particular landmark, and the native Son that lent his name to it, deserves more respect and thoughtful consideration.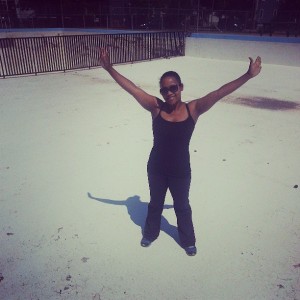 Mr. Mayor, the people of South Providence have spoken with a clear voice. We want our pool back! Our neighborhoods boast the most culturally diverse segment of our fine city.
The children here are just as worthy of a place to congregate in peace, and summer fun, as the children on the East Side, or Mount Pleasant, or Smith Hill. The songs of their summer laughter are just as sweet as any you will find in the great City of Providence. Please, let this be the last summer that they're forced to look elsewhere for that place.
– Leah Williams
South Providence kids didn't get to swim this summer

,