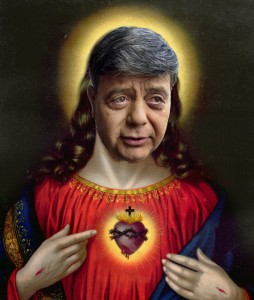 There's an old story about the economist John Maynard Keynes who went to Washington, D.C. and met Franklin Roosevelt. After a few minutes of trying to explain his theories with no luck to an oblivious President, he walked away in disgust and despair, realizing that the most powerful man in American government had no idea what he was doing and instead was merely responding to massive protest movements for things like Social Security, jobs programs, and labor union rights by giving the people what they wanted, macroeconomics be damned. This of course helps us better understand why the "Roosevelt Recession" of 1937 happened, the man was just following the tides and ended up causing a near-disaster by cutting the spending in programs that defined the Keynesian New Deal.
That historical insight is vital to grasp when one begins a discussion of Mayor Vincent "Buddy" Cianci, the longest-serving Mayor of Providence who has just passed away. For the rest of the world, big deal, who cares? But in Rhode Island, this is earth-shattering. I have not seen such an outpouring since the death of Princess Diana. Everyone on Facebook and in the local blog-o-sphere has a Buddy story. Edward Achorn, the ultra-reactionary head editor of the Providence Journal was especially gleeful, but then again Achorn has this habit of showing off his insecurities in odd ways.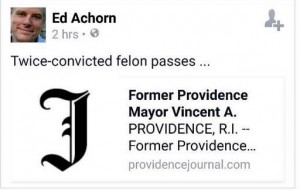 The first thing to understand about Cianci is that for the better part of four decades, he was not just part of the news cycle, he was the news cycle in this half-demented, perennially-corrupt backwater imitation of a late Roman Imperial city-state that I call home. The man would go to the opening of an envelope if it got him good press. He popped off memorable one-liners with such ease I would not be surprised if someone puts out a little red book of Quotations According to Mayor Buddy (my personal favorite: "Be careful of the toe that you step on today because it may be connected to an ass that you have to kiss tomorrow.") There are probably a few die-hard blue hairs up on Federal Hill as I write this lighting candles and praying novenas in Italian for the repose of his immortal soul.
This funeral is going to be a complete and utter shit-show, featuring a whose-who of politicians, judges, municipal employees, and everyone who ever "got a favor" from Buddy. I imagine the Cathedral of Sts. Peter and Paul is going to have everything but the angel Gabriel and his host of seraphim lifting the casket to heaven while Pavarotti belts out Ave Maria and fifteen professional Sicilian mourners drop dead in the aisle from grief.
But aside from trying to guess how a man that my dear mentor Bruce "Rudy Cheeks" McCrae called "Bud-I" is going to exit in one final bout of glory, there is something deeper at play. I would submit that Margaret Thatcher and Ronald Reagan may have been the movers and shakers of neoliberalism but that the first politician to test-run the neoliberal ideology on a municipal level was Cianci. A fine book, The Prince of Providence by Mike Stanton, probably the best on corruption since Robert Penn Warren, can be examined for corroboration.
There are a few markers that can point in this direction. One of Buddy's premiere moments was during the Republican National Convention that nominated Gerald Ford to run against Jimmy Carter. Cianci, then thriving on the cred generated by his days as a mob prosecutor and running as a reform-minded Republican in a historically-blue state, took the podium. Carter had just made a public gaffe and called Cianci's brethren "Eye-talians" on television. Buddy said with much aplomb at a time when Coppola's GODFATHER films were stirring up ethnic pride "Mistah Cottah, we ahh not Eye-talian, we are Italo-Americans!" This was a preliminary stab at what we would now call neoliberal identity politics, the assertion by the power structure of the liberationist vocabulary to justify white hegemony. Perhaps some decades earlier there had been lynching of Italians. But by the time Buddy hit the scene, Italians, Irish, and Portuguese were white conservatives who found themselves oftentimes on the other sides of the protest lines from their weirdo hippie kids that liked hanging out with moulignons (the Italian word for eggplant often used in the Ocean State as a slur against people of color), feminists, queers, and other undesirables in the newly-developing post-Woodstock Culture Wars. You cannot call it "white pride", but when you call it "Italian pride", it sure seems acceptable even if it is closer to Mussolini than Sacco and Vanzetti. It is worth mentioning that this ethnic pride informed his decision to make every Italian in sight a cop, laying the seeds for the fracas that occurred last fall when Providence Police had a public fit over the words #BlackLivesMatter being written on a beverage container. The force has always, since Buddy's days, been a majority-white one.
Another point was his support of the LGBTQQI community and the arts. Buddy oversaw a Renaissance in the 1980's and 1990's that made the city a haven for orientation difference and the lively arts scene that exists in parallel with we fabulous folk. But there is a dark side to this also, the gentrification aspect. With a good deal of help from the wonderful souls at Brown University and Rhode Island School of Design, the historic black neighborhood on the East Side has been almost totally ethnically cleansed, a process now at work in the black neighborhoods on the West End and in the Olneyville area. Scholarship exists that shows how, if queer populations are not mindful of their impact, they can end up being foot-soldiers for gentrification. Class war can be so classy like that.
Another point was his anti-labor stances. He was infamous for his standoffs with unions, hiring scabs and making quips to the people he was screwing. Michael Riley, a sometimes-candidate with a Tea Party bent that has a knack for finance has been circulating a PowerPoint for some time now that some municipal employees think has an air of truth to it. Riley argues that Providence is effectively bankrupt and has been "borrowing" money from the municipal pension fund to cover operational costs. This is a structural problem that dates back decades and could end up leading back to a Cianci administration. Obviously part of this is to be attributed to old-fashion corruption that we have always taken as business as usual. But another element has to do with a fundamental lack of respect for municipal employees. Buddy would get you the job to get him your vote but he certainly was not going to be taking out a subscription to the Daily Worker. It bears mentioning that he helped make Providence one of the first host cities for the neoliberal City Year program.
Finally, consider the fact that there were really three parties in Providence, the Republicans, the Democrats, and Buddy. He quickly was able to shed partisan affiliation and become an independent. But I would argue he was not political, at least not in the sense one uses to describe a Tory or a Socialist. Instead, he was post-partisan, an apolitical chameleon who could operate like the biggest cog in a Democratic machine at one moment and an austerity-minded Republican in the next. This is because the political class had come to a "consensus" that accepted neoliberalism's coordinates and defined electoral races around Culture War issues instead of class war. It is no accident that he was able to yuck it up with the Clintons when they graced us with their presence.
But between this and his multiple PR fiascoes, including his interview with the New York Times Magazine when he said of his administration "no one ever urinated on anybody", the operative question is why are people going nuts for this guy?
The answer is quite simple. Just like FDR, he made us feel good about ourselves. After an earth-shattering financial crash in 1929, Americans were doubting that America was worth anything anymore, hence the heydays of the various Leftist movements. FDR came into office and knew how to make people feel proud to be Americans again. He did not need to know how Keynesian economics worked, just how to make people smile. Buddy made us proud to be Rhode Islanders. He made us talk about Providence as a city you go to for cultural events as opposed to a rest stop on the way from New York to Boston or Cape Cod. He brought the most extravagant spectacles to town, re-designed the entire waterfront, built up the arts scene, and made the people brag about things they went to on the weekend. Was he corrupt, venal, vain, a political showboat to make the Metropolitan Opera look like a Quaker sing-a-long? Did he get convicted on two separate occasions for felonies? Did he beat his ex-wife's alleged paramour with a fireplace log and ash tray while the police looked on? Yes, yes, and yes (the movie version of this final event is a key insight to the Cianci phenomenon).
But in the mainstream, who cares? Is FDR remembered for ignoring the plight of European Jews, vetoing anti-lynching legislation, and interning Japanese Americans? No, in the mainstream he is the Cheshire cat grinning ear to ear as he rescues us from calamity, the messiah of liberalism who dies trying to save his country. And as such it shall be with Buddy as the messiah of neoliberalism. The fact he made one final shot at office last election when he was obviously dying of cancer further cements the Roosevelt parallel.
Before there was Obama, there was Buddy. I will not miss the seamier side of his persona. I will also probably continue to pay for his fiscal foul-ups via my taxes for years to come and see the repercussions of his labor policies negatively impact people I care about for even longer. But like Ernest Thayer understood when he wrote Casey At The Bat, there is something to be said for the self-assured superstar, even if he causes a mess in the end. If I were to write his case for sainthood in the Catholic Church, I would try to get him made the patron saint of patronage.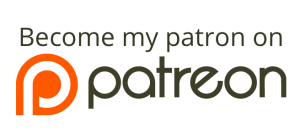 St. Buddy Cianci

,