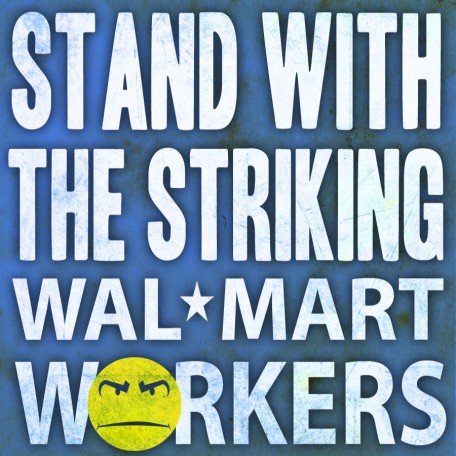 Here are the details on the local Black Friday Walmart strike, courtesy of Camilo Vive:
Join us locally on Black Friday, November 23rdas we stand in solidarity with Walmart associates striking nationwide, and demand that Walmart treat workers fairly.
The CEO of Walmart makes in one hour what an average Walmart Associate earns in one year. There is no excuse for such greed. As shoppers, workers, supporters, it is time for us to say enough is enough. Walmart can afford to deliver quality affordable products AND treat their workers with respect.
Fall River Walmart  (374 William S. Canning Blvd, Fall River, MA)  11am
Seekonk Walmart  (Rte 6: 1180 Fall River Ave, Seekonk, MA)  1pm 
Providence Walmart  (51 Silver Spring St, Providence, RI)  2pm
Stand together with Walmart workers to fight for dignity in all work!!
Do you need a ride/ can you help carpool? (Carpools leaving at 10am from Burnside Park (Kennedy Plaza) in Providence)