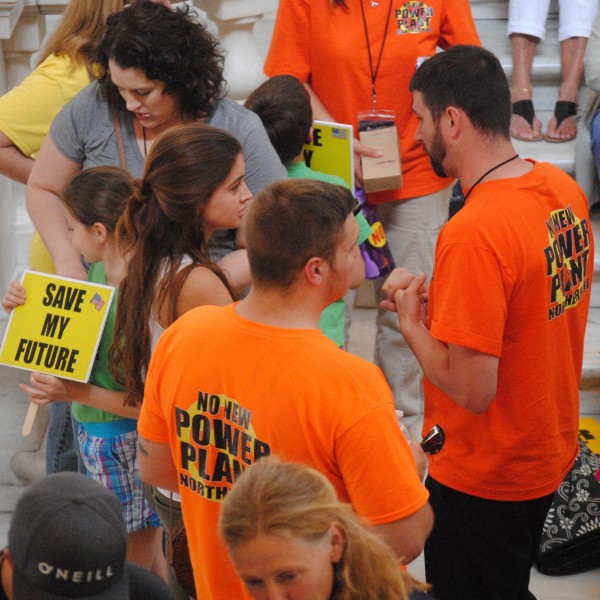 The State House rally against Invenergy's proposed fracked gas and diesel oil burning power plant became confrontational as counter-protesters, identifying themselves as Building Trades union members, disrupted the proceedings by holding signs in front of speaker's faces and attempting to grab the microphone. The rally was planned by Keep Burrillville Beautiful, made up of Burrillville residents, who are "against the unnecessary industrialization of our town by the proposed power plant."
The union members want the plant to be built because of the more than 300 jobs that will be created.
As Burrillville resident Jeremy Bailey took to the podium to speak, a man held a sign in front of his face, preventing him from being seen by my camera. Bailey took the sign out of his face and cast it away, immediately provoking an angry response from other union members. An attempt was made to grab the microphone away, Capitol Police moved in, and things became highly confrontational and chaotic.
You can watch some of it in the video below.
As near as I can determine, no arrests were made, and no one was asked to leave the State House. Up until that moment, the rally had been going as planned. Afterwards, several Burrillville residents complained about the behavior of some of the union members, saying they were "rude" and "showing their true colors."
Speakers included Senator Paul Fogarty and Representative Cale Keable, who introduced a bill, H8240 which, if passed, would give the voters in Burrillvile the ability to approve or reject any tax treaty the town council negotiates with Invenergy. The bill was heard after the rally in the House Committee on Environment and Natural Resources. I'll have another post later today with the testimony on the bill.
You can watch the first part of the rally below: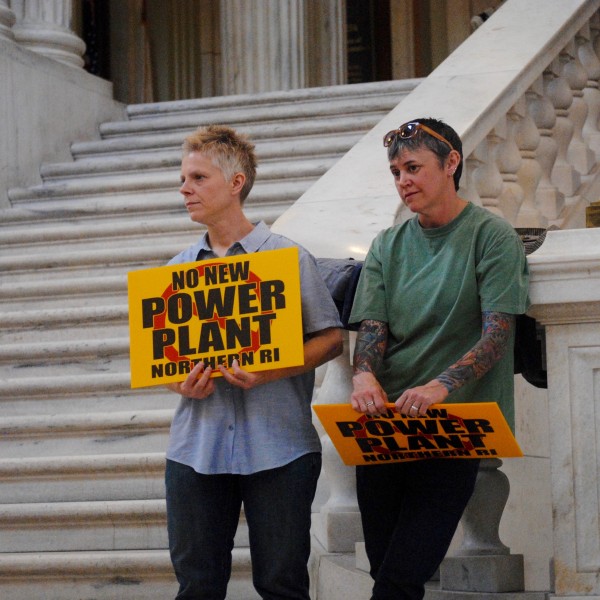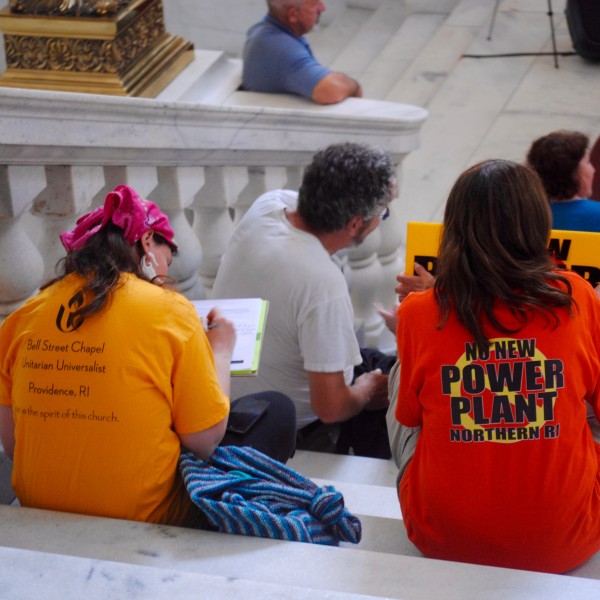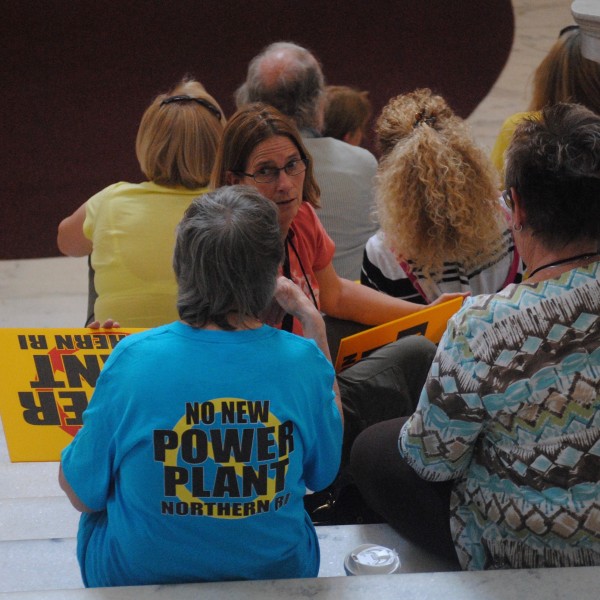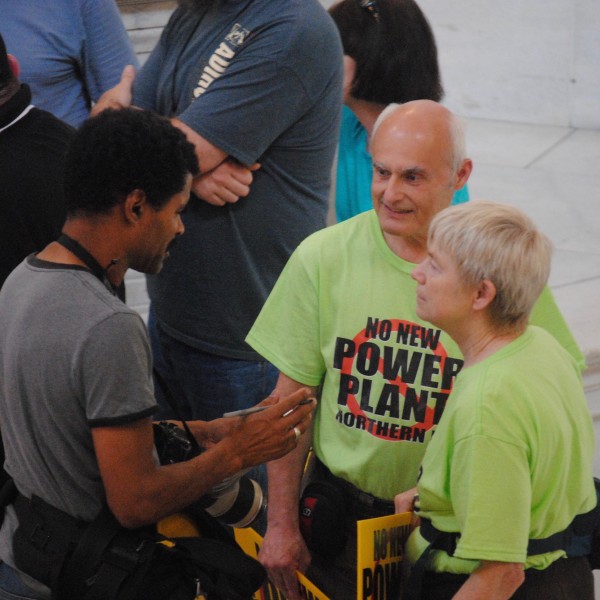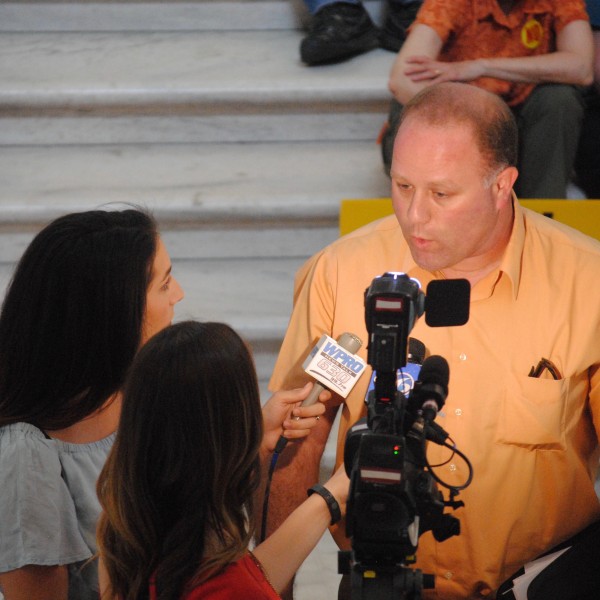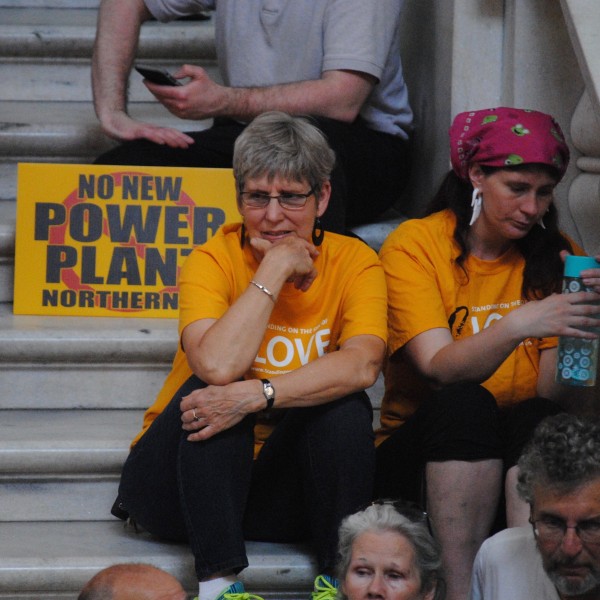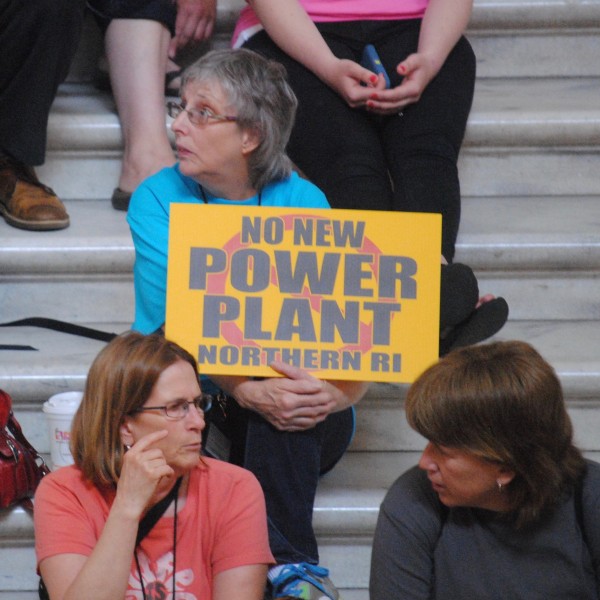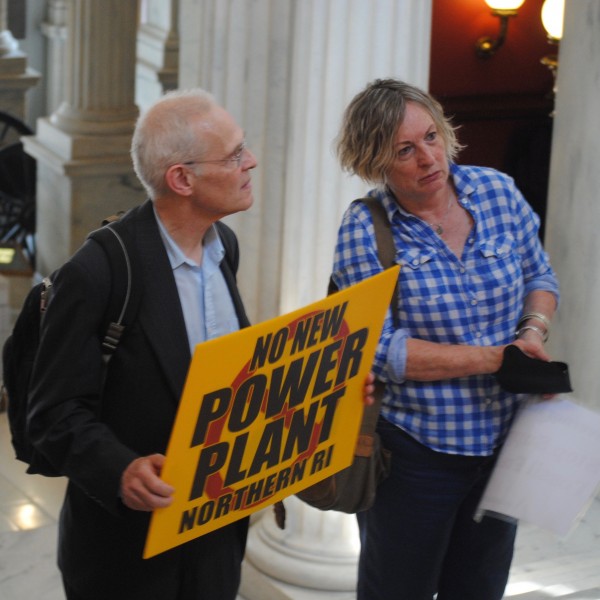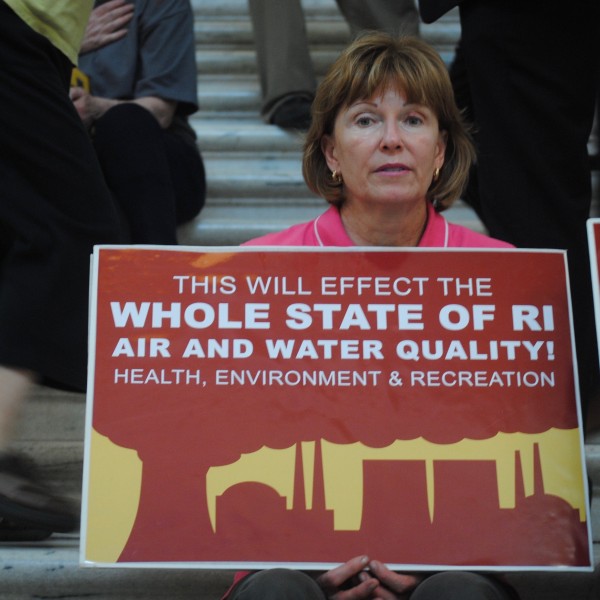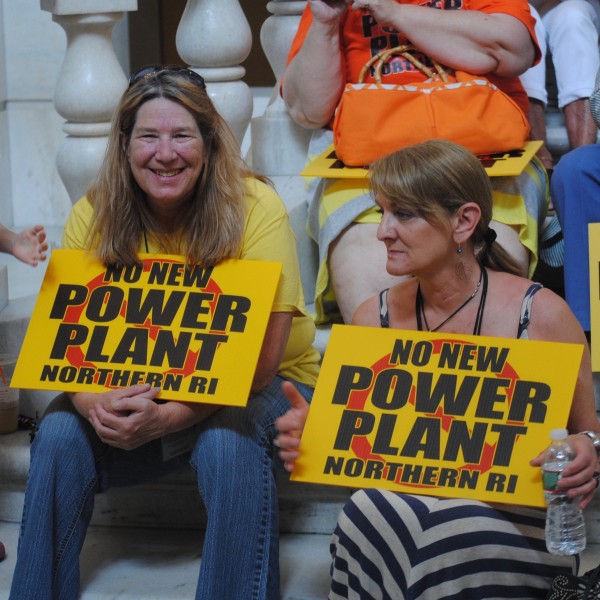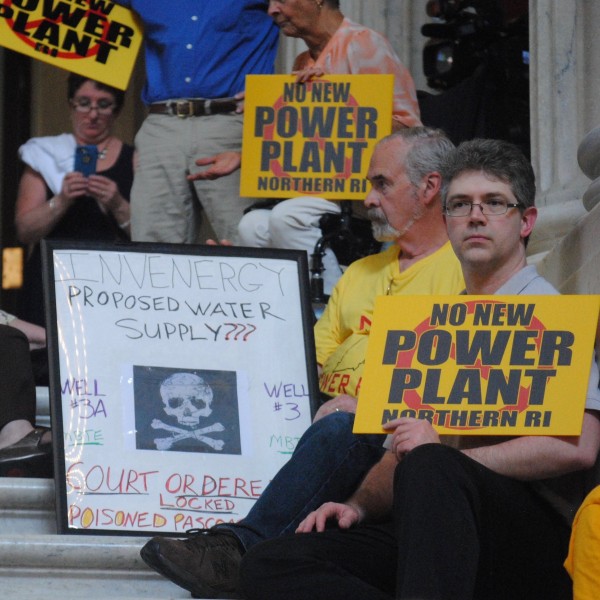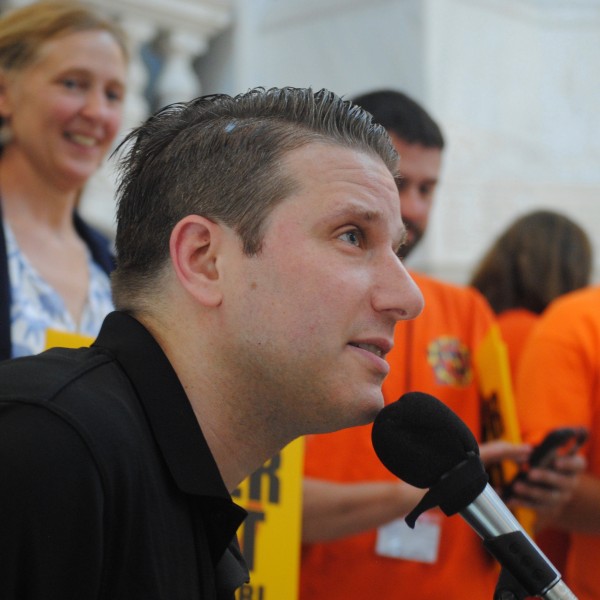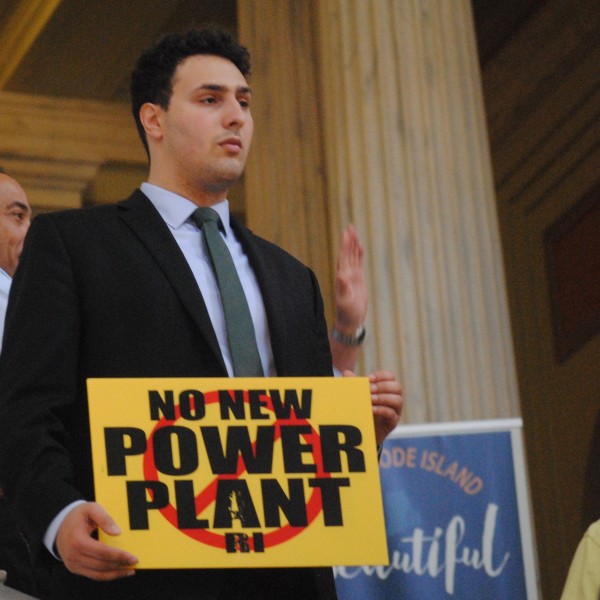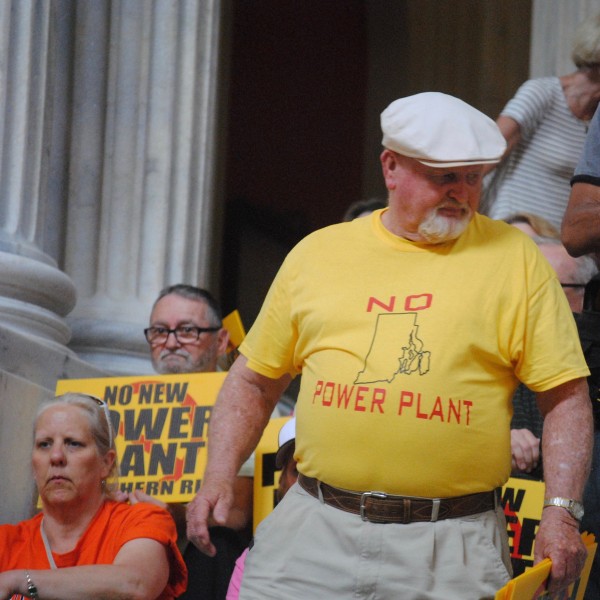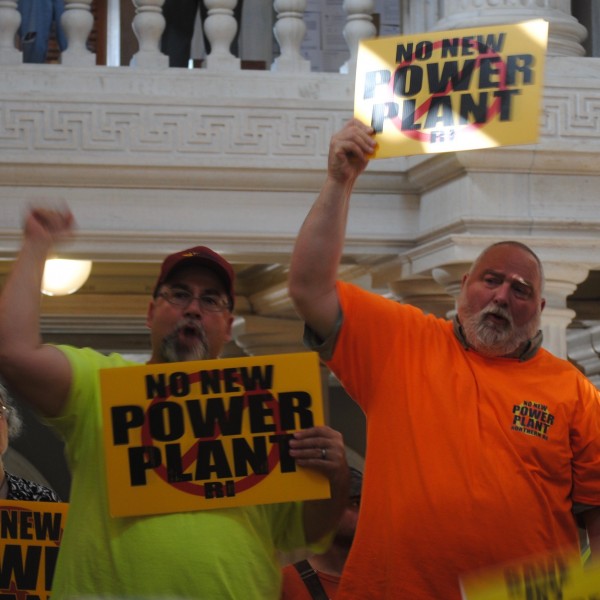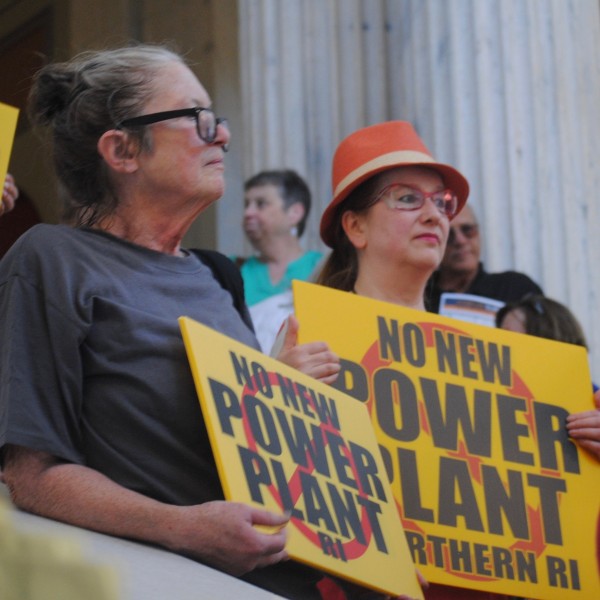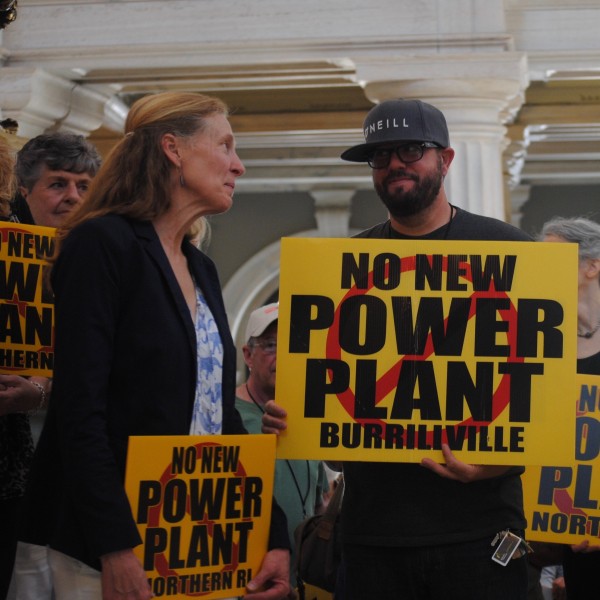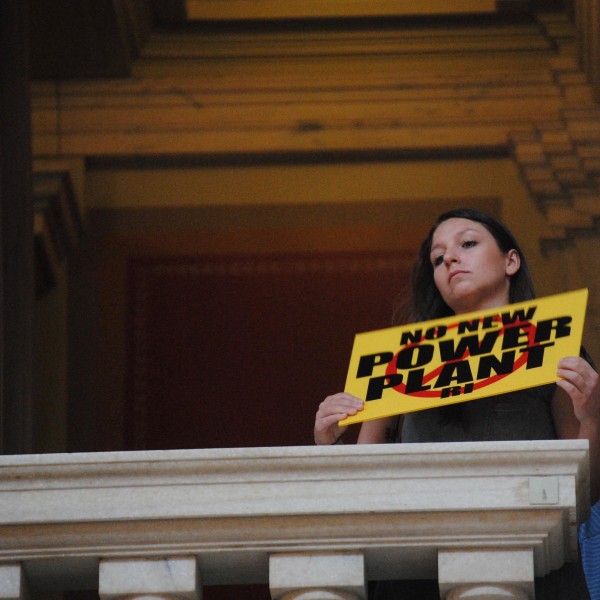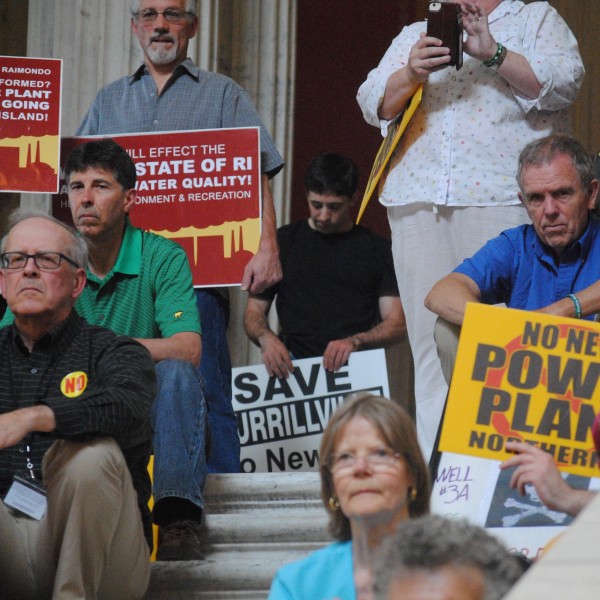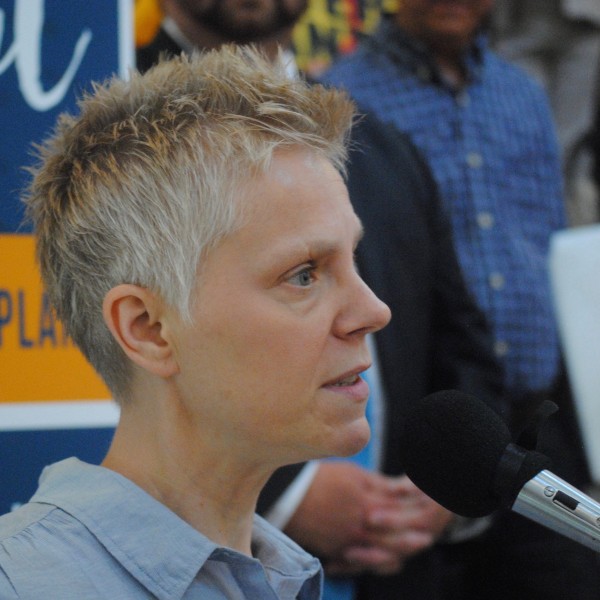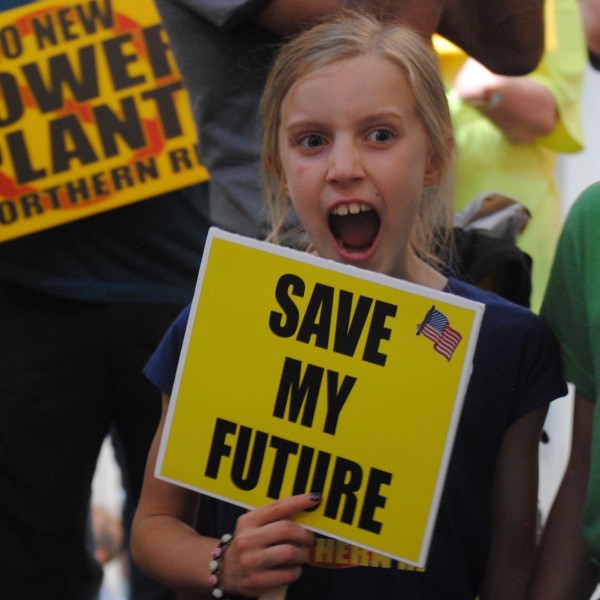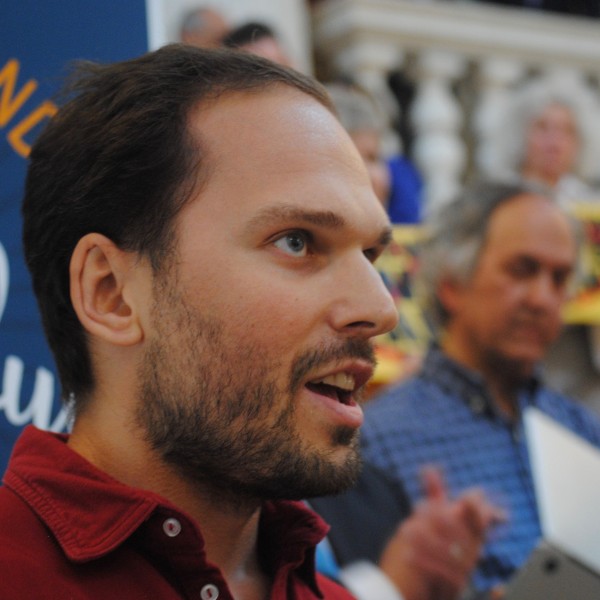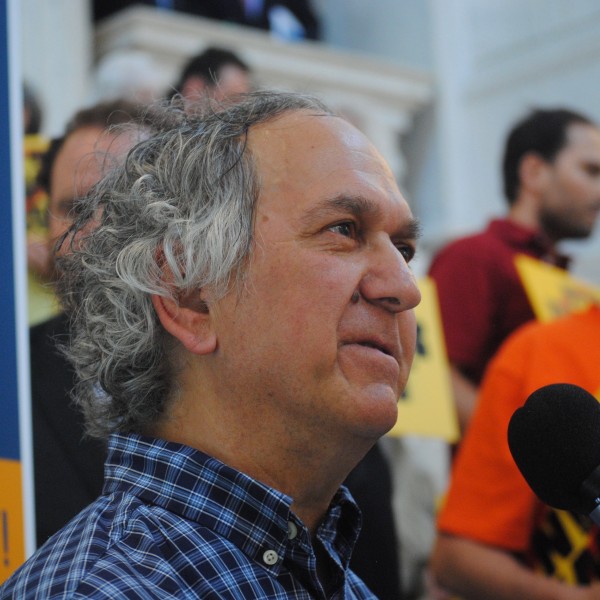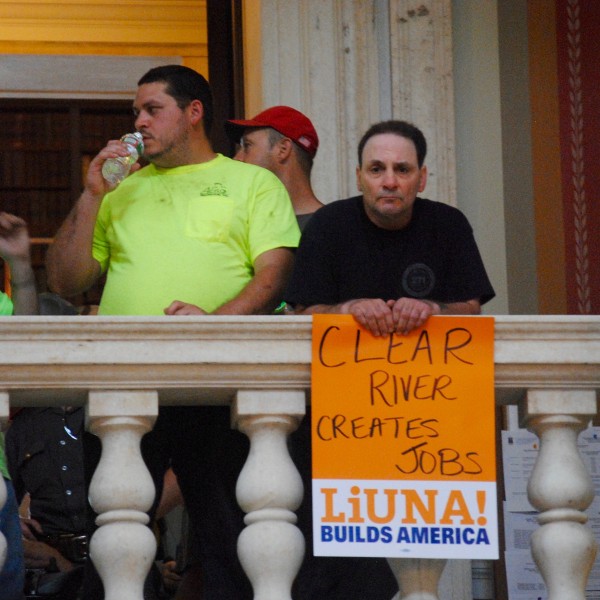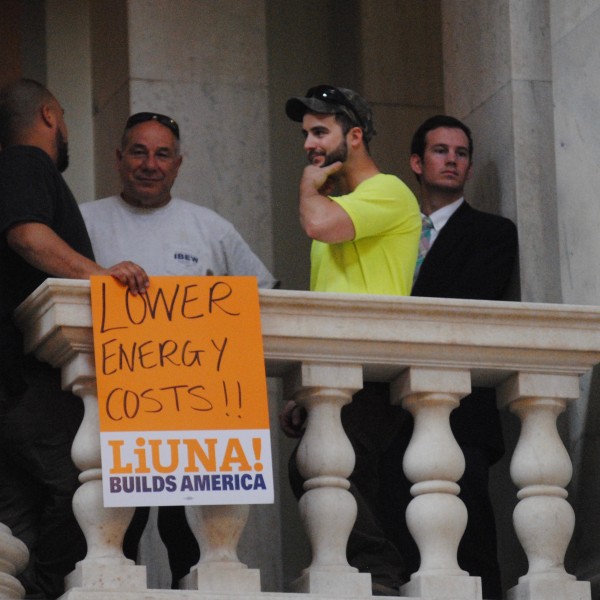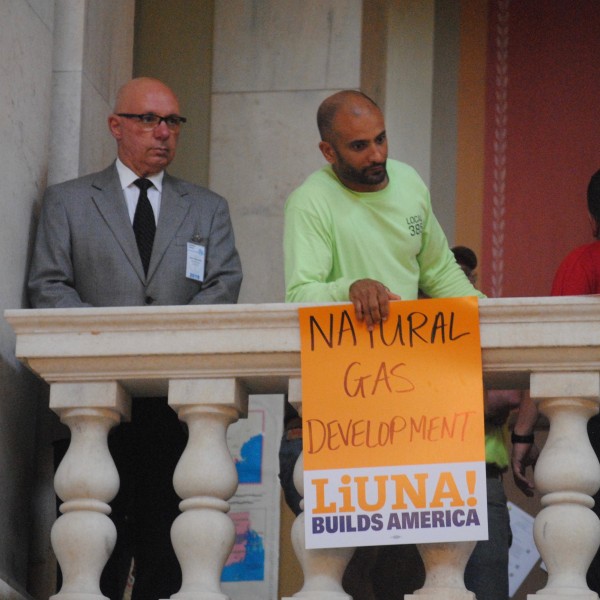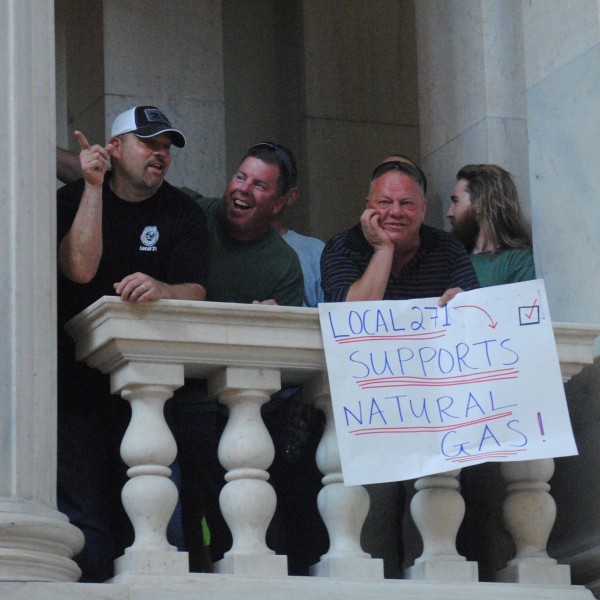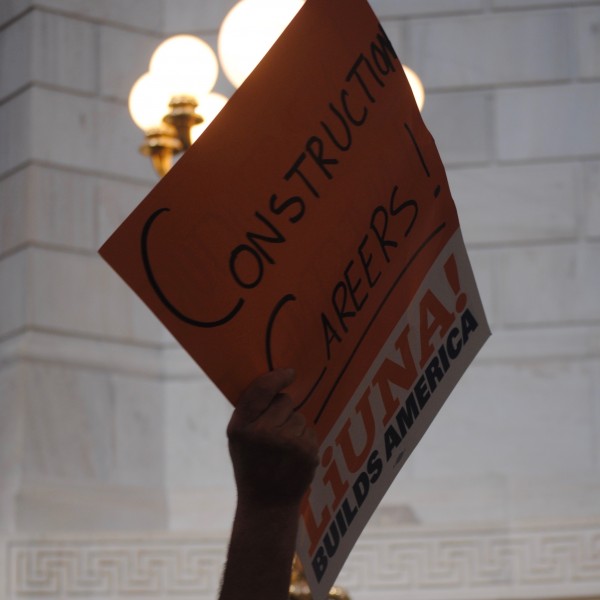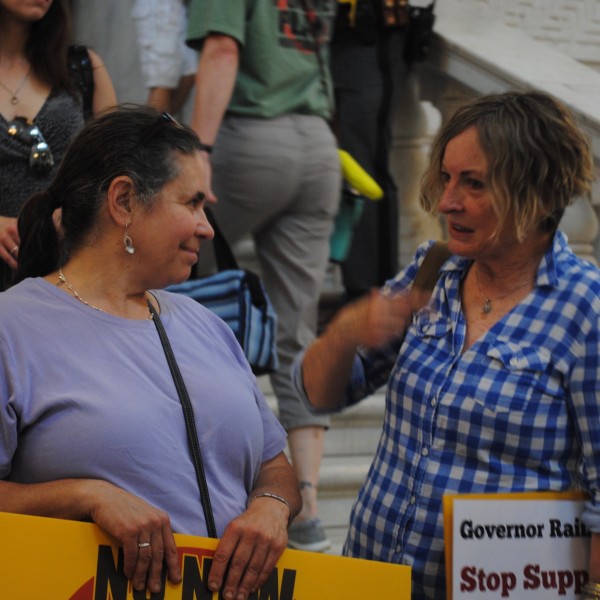 State House rally against Burrillville power plant disrupted by union members

,