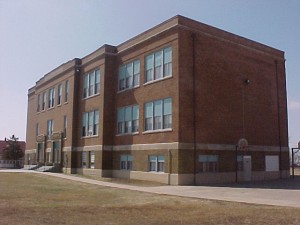 Woonsocket may be taking heat for saying it might have to close schools, but the School District has a mighty strong hand in its negotiations with the state on how to close the budget deficit.
The Department of Education plans to pay Woonsocket $4.3 million in state aid that the cash-strapped city didn't receive under the previous school funding formula, said Elliot Krieger, a spokesperson with RIDE.
"Woonsocket was one of the underfunded districts," Krieger said.
Under the new formula, designed in part to re-compensate the money that some districts didn't receive under the previous formula, the $4.3 million is to be "phased in" over the next seven years, he said.
"It would too much of a shock to the system to do it all in one year," Krieger said.
But Woonsocket and Pawtucket are suing the state in Superior Court, contending that spreading the payments out over seven years is unfair to them given their fiscal constraints.
"The problem is with the funding formula," said education lawyer Stephen Robinson, who is bringing the suit against the state. He represents school districts in Portsmouth, Pawtucket, Central Falls and Tiverton. "It's not fair to the poor urban districts. The reality is Woonsocket does not have fiscal capacity to fund [education]."
While even if Robinson wins the case and Woonsocket gets all the money it is owed it still wouldn't close the school district's deficit of $10 million, the city does hold another ace in its hand. In Rhode Island, the state has ultimate responsibility over public education.
"It's in Article 12 of the state Constitution," said Tim Duffy, executive director of the Rhode Island Association of School Committees. "The state and federal government have now articulated standards that schools need to meet. In order to meet those standards they need to have funds to meet them."
Duffy said the state could ask Woonsocket to implement a supplemental tax increase. But given that Governor Chafee said yesterday that state aid cuts to cities and towns disproportionately hurt poor urban communities like Woonsocket, it might not be the way he chooses to handle the matter.
Christine Hunsinger, a spokesperson for Chafee said Rosemary Booth Gallogly is working with Woonsocket Mayor Leo Fontaine and the city council to "better understand what potential options are out there."
According to Chris Celeste, Woonsocket's tax assessor, the city has raised property taxes in each of the last three years.In 2008-09, property taxes went up 4.75 percent, which was the maximum increase under state law. In 2009-10, the maximum increase was 4.5 percent and taxes went up "right about that," he said. In 2010-11, property taxes went up 4.16 percent with the maximum increase being 4.25 percent.