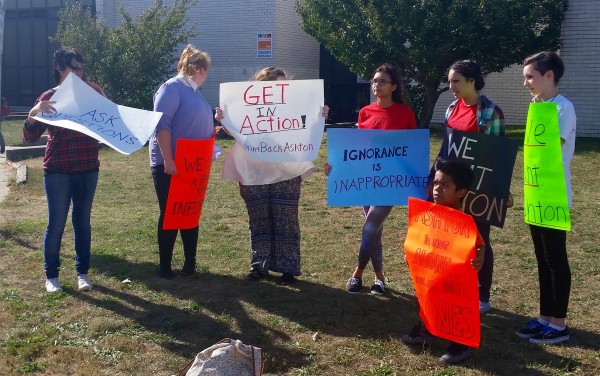 Students held signs and talked to the media after school today in support of a teacher suspended for his comments about birth control in a tenth grade class.
According to student Layla Vafiadis, English teacher William Ashton was teaching a class on early American literature at the Jacqueline Walsh Arts School for the Performing and Visual Arts (JMW). In a discussion about the Virginians, the Mayflower and William Bradford, Vafiadis asked about the availability of birth control back then. She didn't think the question was a big deal.
"All that was mentioned was that back then they had a chemical that was used to kill off sperm and that was it. And he said that back then some people might view it as abortion."
Vafiadis is not mad at whoever made the complaint, but she is angry that one of her favorite teachers may potentially lose his job for answering a question she asked. She wonders why she isn't allowed to ask certain questions in class.
The students were taken out of class on Monday and into a meeting with Pawtucket Superintendent Patti DiCenso. Students say DiCenso told them they were being inappropriate and shouldn't be protesting. They were also told they shouldn't be bullying the student who made the complaint, though that never happened, and the students are only protesting the suspension of William Ashton, not the student who brought the complaint.
Isabelle Long was in the class during the discussion. The comments happened on either a Monday or a Friday, she said. She can't remember exactly because the comments didn't make that much of an impact on her. Long says that the class was talking about the Puritans and their conservative beliefs and "how that plays nowadays."
According to Long, at the meeting the students had with Superintendent DiCenso on Monday, they were told they shouldn't be protesting and that they were only "harming Mr. Ashton" in doing so. Two students, Maggie Roberts and Hope Norton, were separated from they others and told that they were bullying the other students into protesting.
DiCenso told the students that Ashton had "strayed from the curriculum" but Long asked, "Does the curriculum say what questions we are allowed to ask?"
Hope Norton was one of the two students (the other was Maggie Roberts) who organized the original Bring Back Ashton back in March when he was suspended for his comments about PARCC testing. Hope assumes she and Maggie Roberts were separated from the group because DiCenso is angry about their role in organizing the previous rally. DiCenso has blocked Roberts from accessing her Twitter page. (I have also been blocked.) Given that DiCenso's Twitter account is @PawtucketSup, an account she uses for outreach to the public in her official capacity as superintendent and not a personal account, the blocking of one of her students is problematic. (Blocking me, on the other hand, is no big deal.)
DiCenso told Norton and Roberts that they were being bullies because they were demanding the return of their teacher and threatening to peacefully protest if he wasn't reinstated, they said. This is not bullying, this is organizing. One would hope that a superintendent of schools would understand what bullying is and isn't.
Ashton is, by all reports, an amazingly popular teacher. Norton remembers Ashton telling her that teen pregnancy hurts a young woman's chances of having a college career. She was not very happy that she was going through this again.
Patti DiCenso's office will only confirm that a teacher has been placed on paid administrative leave, and will not give the name of the teacher or discuss the nature of the offense.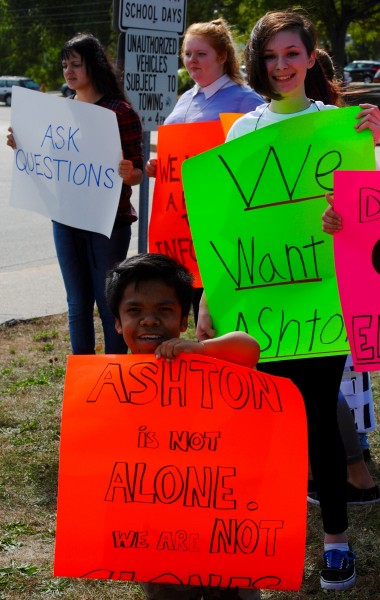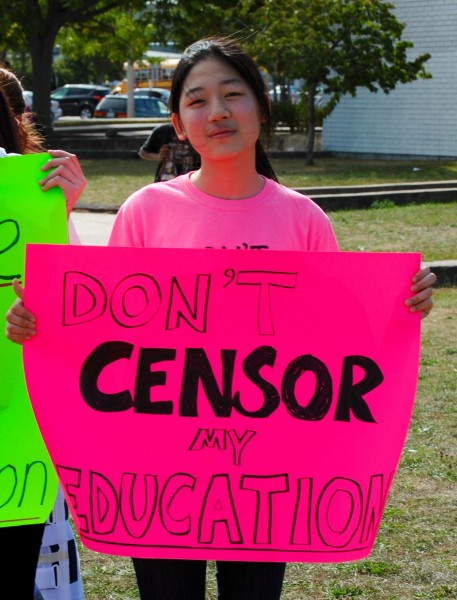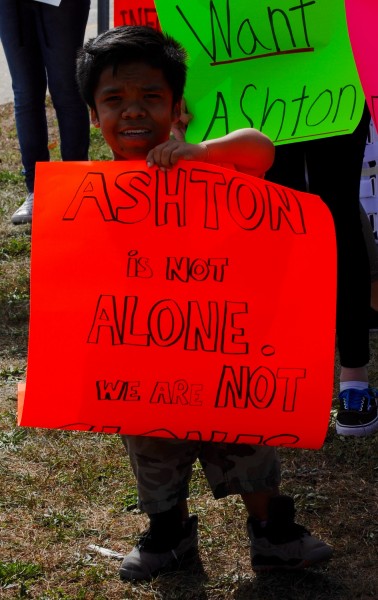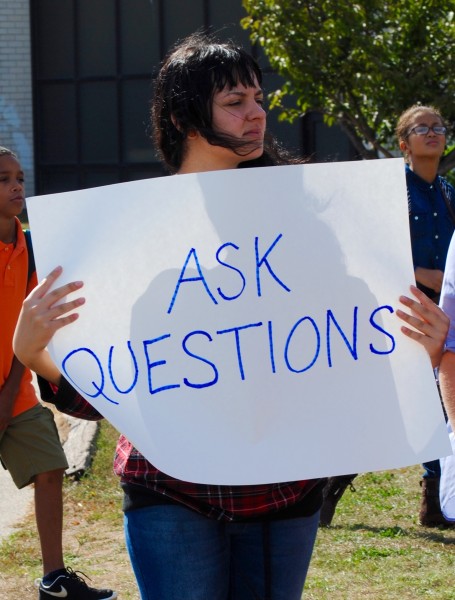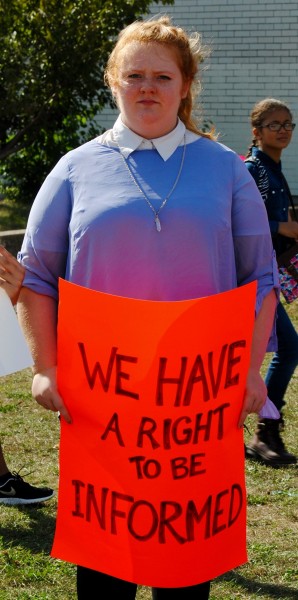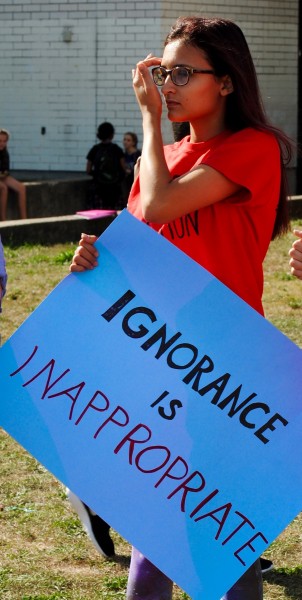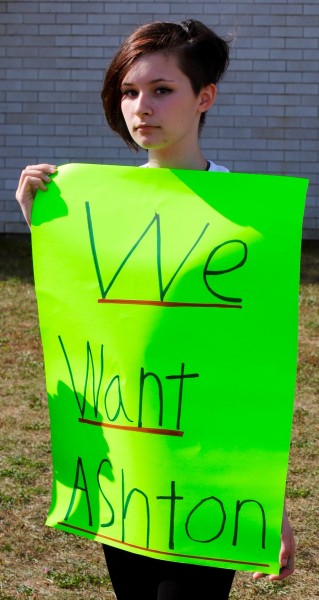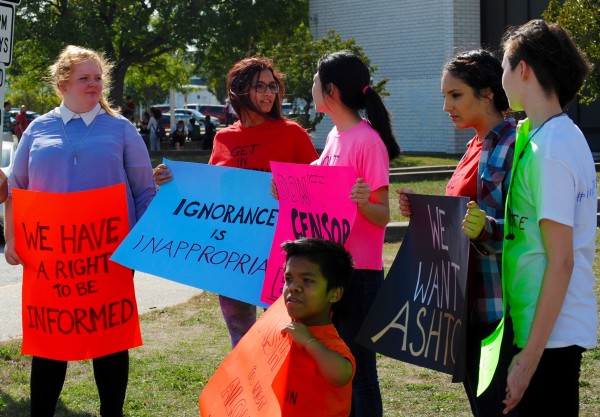 Students protest suspension of popular teacher over birth control comment

,