What to do about our government surveillance problem? This post is about ensuring that our children get to live in a free world.
Step One is relatively easy: we turn the NSA's Utah Data Center into the world's next Great Library.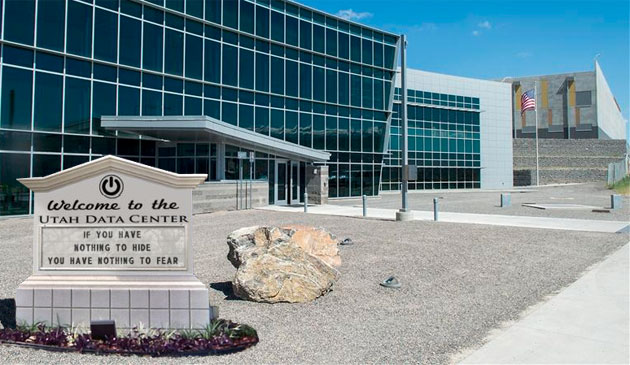 I'm not kidding.
The forces that labor for our security are not composed of evil people, but yet they can not prevent themselves from sitting far outside the functions of our democracy. They have lied to Congress, and lied repeatedly to the American people and especially the people of the world. When their efforts to maintain security are successful, their work is a victim of its own success. They lament this problem, but they do not put in any real effort to democratize their role in society. Since whatever they do is never brought to public debate except through high-profile leaks, we are forced to assume that what they are doing is evil.
And in fact, what they are doing is evil. It is evil not because of the character of its creators, but instead because these behaviors poison the well of democracy itself. It smothers a free people to be watched and listened to. Even when it is not us that is under surveillance, it destroys our credibility to have such immeasurable power over others. Much like the atom bomb before it, the imbalance of power that we Americans have in the world makes us the defacto police state. We fiddle with a sword of Damocles, dangling it over the whole world, both free and otherwise. In doing so, we are inviting our neighbors to participate in their own arms race, goading them into gobbling up our communication and dangling a sword of their own over us.
We've moved into very dark territory with technology, as dark as unlocking the atom ever was. So what can we do about it?
The answer is simple. We harness this immense monster we unlocked for a public good. We can set a gold standard for civilization and retool a few of these weapons and hammer them back into plowshares. We can take a $1.5 billion data center, and use it to store the best of what the world has to offer, rather than the worst. What to do with it? I don't know. Only a public discussion of what we can do with a yottabyte of storage could yield a decent answer. Surely we could use it for advanced research, or as an auxiliary to the Library of Congress.
But what we must not do, is let that facility sit there in Utah and store the communications of our neighbors. That is a disgusting and inhuman act, regardless of its motivations. There is a point at which we have to learn to behave as decent people if we are to pretend to have any moral authority in this world.
So if anyone wants to start a campaign to make that facility the next Great Library, I'd be happy to start it with you.