Browse:
Home
/
Attorney General
By Bob Plain on February 16, 2018
As the US Attorney, Peter Neronha developed a reputation for putting Rhode Island elected officials behind bars – including former House Speaker Gordon Fox, former House Finance Committee Chairman Ray Gallison, former Central Falls Mayor Charles Moreau, and three former North Providence city councilors. Building on this reputation seems a central reason why he wants […]
Posted in Criminal Justice, Elections, Featured | Tagged Attorney General, Peter Neronha | Leave a response
By Bob Plain on August 9, 2017
Among civil libertarians and transparency activists, Attorney General Peter Kilmartin has a particularly poor reputation with regard to enforcing the public records law.
Posted in Civil Rights, Featured, Rhode Island | Tagged Access to Public Records Act, ACLU, apra, Attorney General, Kilmartin, Linda Lotridge Levin, Lyssikatos v Pawtucket, public records | 1 Response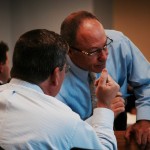 By Steve Ahlquist on April 26, 2017
"This is not an open meeting," said Lucarelli.
"Why is that?" I asked.
"Because only attorneys were invited."
Posted in Burrillville, Climate, Corporate Greed, Energy, Featured, Infrastructure, Media, News | Tagged Adler Pollock and Sheehan, Alan Shoer, Attorney General, CLF, Conservation Law Foundation, EFSB, Energy Facilities Siting Board, Invenergy, Jerry Elmer, Max Greene, Nicole Verdi, Patricia Lucarelli, Public Utilities Commission, puc, RI ACLU, Steven Brown, Todd Bianco | 4 Responses
By Bob Plain on February 6, 2017
Rhode Island joined with 15 other states to support a lawsuit brought by Washington and Minnesota that is challenging President Donald Trump's executive order on immigration. "Although the amici States' residents, institutions, industries, and economies differ in various ways, we now all stand together in facing concrete, immediate and irreparable harms from the Executive Order," […]
Posted in Featured, Immigration | Tagged #MuslimBan, Attorney General, Kilmartin, travel ban | 1 Response
By Steve Ahlquist on January 31, 2017
Trump's decision to fire Acting AG for refusing to defend his controversial executive order: 'sends a chilling signal to others and raises red flags about the politicization of the Justice Department under the Trump Administration,' says Jack Reed.
Posted in Civil Rights, Featured, National News | Tagged Al Franken, Amy Klobuchar, Attorney General, Ben Cardin, Bernie Sanders, Bob Menendez, Catherine Cortez-Masto, Chris Murphy, Chris Van Hollen, Chuck Schumer, Cory Booker, Debbie Stabenow, Dianne Feinstein, Dick Durbin, donald trump, Ed Markey, Elizabeth Warren, Immigration and Nationality Act, jack reed, Jeff Merkley, Justice Department, Kamala Harris, Kirsten Gillibrand, Maggie Hassan, Maria Cantwell, Martin Heinrich, Mazie Hirono, Patrick Leahy, Patty Murray, Richard Blumenthal, Ron Wyden, Sally Yates, Sheldon Whitehouse, Sherrod Brown, Tammy Baldwin, Tim Kaine, Tom Carper, Tom Cotton, Tom Udall | Leave a response
By Steve Ahlquist on January 14, 2017
The Secular Coalition for America (SCA) believes that Rhode Island Senator Sheldon Whitehouse deserves kudos for his questioning of  Jeff Sessions, President-elect Donald Trump's nominee for Attorney General. Whitehouse asked Sessions if a non-religious, secular person has as good a claim to the truth as a religious person, and defended the separation of church and […]
Posted in Civil Rights, Criminal Justice, Featured, History, National News, Race & Racism, Religion, Rhode Island, Video | Tagged Aegean Stables, Attorney General, Department of Justice, donald trump, Eric Holder, Faith and Freedom Coalition, Federalist Society, Heritage Foundation, Jeff Sessions, Loretta Lynch, NASA, Republican Party, Right Wing Watch, Roger Williams, Samuel Alito, Sarah Levin, SCA, Secular Coalition for America, Sheldon Whitehouse, Sonia Sotomayor, Supreme Court, Thomas Jefferson | 4 Responses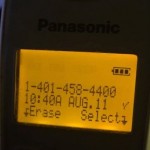 By Steve Ahlquist on August 19, 2016
"Good afternoon," says a male voice, "I'm a representative of Senator Walaska. We're looking for some support this election if you go out and vote in the primary we would greatly appreciate it. Thank you."
Posted in Elections, Featured, News, Politics, Rhode Island, State House, Video | Tagged Attorney General, board of elections, Brandon Bell, Child Support Services, common cause, Daniel Calkin, Jeanine Calkin, john marion, Joseph McNamara, ri progressive democrats, Sam Bell, Secretary of State, william walaska | 3 Responses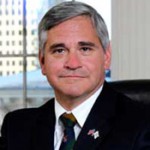 By Health Insurance Small Employer Taskforce on February 25, 2016
Remember last summer when the Attorney General took the Health Insurance Commissioner to court over her decision on Blue Cross rates for individuals? Well, there are now some encouraging signs that these two government agencies are ready to patch things up.
Posted in Featured, Health Care, Politics, Rhode Island, State House | Tagged Attorney General, Blue Cross Blue Shield of RI, Mary Duffy Messier, Office of the Health Insurance Commissioner, OHIC, Peter Kilmartin | Leave a response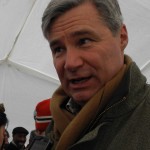 By Bob Plain on September 25, 2014
Although Senator Sheldon Whitehouse said it's an "honor" to be among those considered to replace retiring US Attorney General Eric Holder, he said he'd rather be Rhode Island's senator. Whitehouse's name surfaced in an Associated Press story about possible replacements for Holder, who announced he will be leaving the White House when a replacement is […]
Posted in Featured | Tagged Attorney General, Eric Holder, RI, sheldon | Leave a response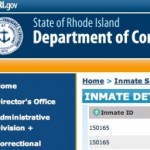 By Bruce Reilly on September 2, 2014
For most Rhode Island residents, plea bargains in criminal court are poorly understood.  "They let him off easy," some may say.  Others may wonder why judges are not ordering the sentences unilaterally, and wonder why the defendant gets a say in the "bargain" process at all.  The "If it bleeds, it leads" media have fed […]
Posted in Criminal Justice, Featured | Tagged Attorney General, plea bargain, probation | 2 Responses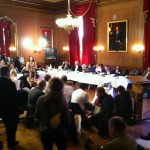 By Bruce Reilly on March 24, 2013
This past week, the House Labor committee heard from "Ban the Box" supporters, including a short film to illustrate the challenge of finding employment, and a new life, with a criminal past. The film (available here) makes the case for House Bill H5507, known as "Ban the Box." This piece of legislation removes that question, […]
Posted in Civil Rights, Criminal Justice, Featured | Tagged A.T. Wall, ACI, Attorney General, Ban the Box, Civil Rights / Liberties, DARE, Discrimination, film, General Assembly, Labor, Peter Kilmartin, Rhode Island State House | 1 Response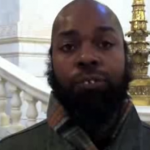 By Bob Plain on March 6, 2013
Even when wage theft is reported in Rhode Island, it isn't always prosecuted, says Patrick Pierce who lost $1,000 when he didn't get paid construction for a job he found on Craigslist His employer, he told Dave Fisher last night at the State House, had already been extradited from Florida to Rhode Island on similar […]
Posted in Civil Rights, Economics, Featured | Tagged Attorney General, fuerza laboral, wage theft | Leave a response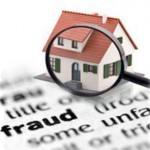 By Brian Hull on February 4, 2012
Dear Attorney General Kilmartin, Hold Wall Street Accountable for its Fraud The rule of law must be applied equally to all people. Yet, the most massive organized crime spree in history has not only gone unpunished, but has actually been rewarded with trillions of dollars of bailouts and interest free loans to the criminals responsible. […]
Posted in Economics, News, Rhode Island | Tagged Attorney General, Banking, Mortgages, Peter Kilmartin, Wall Street | 1 Response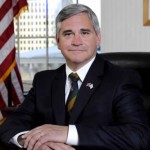 By Brian Hull on January 6, 2012
Attorney General Peter F. Kilmartin today announced the creation of the Rhode Island Criminal Justice Hall of Fame to honor outstanding professionals who have worked to improve and uphold the principles of the criminal justice system in Rhode Island. Kilmartin also announced the inaugural class of inductees to be honored at a reception on Thursday, […]
Posted in Criminal Justice, News, Rhode Island | Tagged A.T. Wall, Attorney General, Peter Kilmartin | Leave a response