Browse:
Home
/
Ban the Box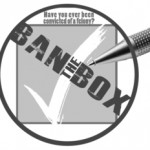 By Mike Araujo on May 21, 2017
The rush to criminalize and punish has led to a draconian culture. There is an irrevocable nature to our penal system that has created a class of people that are marked, stigmatized, and isolated. We cannot propose on the one hand that all mistakes are permanent, and on the other hand we cannot live with […]
Posted in Criminal Justice, Featured, Justice, State House | Tagged Ban the Box | Leave a response
By Steven Brown on May 13, 2015
At least 11 municipalities in Rhode Island ask job applicants a question on their application forms that is prohibited by law. The questions vary in wording, but each asks job applicants about their criminal record–a practice that has been illegal in Rhode Island for over a year. As a result, the ACLU of Rhode Island and […]
Posted in Civil Rights, Featured, Rhode Island | Tagged ACLU, Ban the Box, Civil Rights / Liberties, DARE, Rhode Island | Leave a response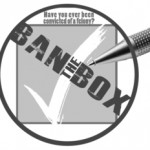 By Bruce Reilly on June 29, 2013
Yesterday, mere hours before the House passed "Ban the Box" (5507A) by a 62-3 vote, I spoke with a friend who had been told by a temp agency he is "toxic," and they could never hire him. I said this wasn't a good case for litigation under federal law. He didn't care about suing anyone; he was just feeling down about his job search. Unlike most of the 2014 college graduates (with dual degree Honors) my friend has a criminal record from age 16.
Posted in Civil Rights, Criminal Justice, Labor, Unemployment | Tagged ACI, Ban the Box, Chaffee, DARE, legislation | Leave a response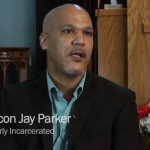 By Bob Plain on May 15, 2013
Surely there are some convicted criminals who may not be ready to rejoin the work-a-day world. But just as surely there are many who are. The Ban the Box bill would make it harder for potential employers to confuse the two by doing away with generic  questions about criminal records on job applications. Watch this […]
Posted in Civil Rights, Economics, Events | Tagged Ban the Box, Rhode Island State House | 5 Responses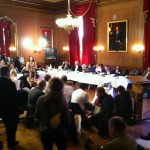 By Bruce Reilly on March 24, 2013
This past week, the House Labor committee heard from "Ban the Box" supporters, including a short film to illustrate the challenge of finding employment, and a new life, with a criminal past. The film (available here) makes the case for House Bill H5507, known as "Ban the Box." This piece of legislation removes that question, […]
Posted in Civil Rights, Criminal Justice, Featured | Tagged A.T. Wall, ACI, Attorney General, Ban the Box, Civil Rights / Liberties, DARE, Discrimination, film, General Assembly, Labor, Peter Kilmartin, Rhode Island State House | 1 Response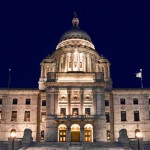 By Bruce Reilly on March 29, 2012
Every week in Rhode Island thousands of people are ushered through the court system, and every year nearly 20,000 will be released from prison.  There are 30,000 people currently on probation, as we have one of the highest rates of government supervision in the nation.  Over 100,000 Rhode Islanders have some manner of conviction on […]
Posted in Civil Rights, Criminal Justice, Featured | Tagged Ban the Box | 4 Responses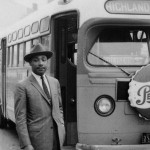 By Bruce Reilly on January 10, 2012
Next Thursday, on January 19th, at 6:30pm, members of the RIPTA board will be at Direct Actions for Rights & Equality (DARE), answering calls to reinstate two employees who were unjustly fired last month.  The fundamental question is: are  people with criminal histories are sentenced to a life of unemployment?  Even the New York Times […]
Posted in Civil Rights, Criminal Justice, Opinion, Rhode Island, Transportation | Tagged Anastasia Williams, Andrew Cuomo, Angel Taveras, Ban the Box, Brian Newberry, Charles Odimgbe, DARE, Edie Ajello, Jim Crow, Martin Luther King, Mike Chippendale, RICARES, RIPTA, Scott Slater | Leave a response