By Steve Ahlquist on March 23, 2017
Supporters of the bill angrily left the meeting room and before the night was over, Representative Arthur Corvese was backing away from the cruel, anti-immigrant bill he had introduced.
Posted in Civil Rights, Criminal Justice, Domestic Violence, Featured, Immigration, International News, Labor, National News, Photos, Poverty, Race & Racism, Rhode Island, State House, Video, Women, Youth | Tagged ACLU, Arthur Corvese, Blake Filippi, cale keable, carlos tobon, donald trump, east bay citizens for peace, Emily Jones, fair, Federation for American Immigration Reform, fuerza laboral, Georgia Hollister-Isman, House Judiciary, ice, Immigration and Customs Enforcement, J Molina Flynn, james diossa, Jason Knight, Jim Kelly, John Wesley, Jonathan Jacobs, jorge elorza, Learning Community Charter School, Mary Pendergast, Michael Araujo, Randall Rose, Raul Figueroa, Rhode Island Coalition Against Domestic Violence, Rhode Island Interfaith Coalition to Reduce Poverty, Rhode Island Jobs with Justice, Rhode Island Progressive Democrats of America, Rhode Island Public Defenders Office, riile, RIPDA, Robert Nardolillo, Rodrigo Pimentel, Roger Williams, Sanctuary cities, Sarah Friedman, Sheila Resseger, Shelby Maldonado, Southern Poverty Law Center, SPLC, Stacia Huyler, Stephenie Gonzales, Steven Brown, Susan Walker, terry gorman, Working Families Party | 3 Responses
By Rodrigo Pimentel on November 25, 2016
In a press release, Sheriff Thomas M. Hodgson stated that the Sheriff's Office will work to "protect the safety of our citizens and legal residents." In reality, the 287(g) partnership entails a diversion of resources from law enforcement, litigation, and fear in immigrant communities.
Posted in Civil Rights, Featured, Immigration | Tagged 287(g), arpaio, deportations, fair, hodgson, Immigration, massachussets, Trump | Leave a response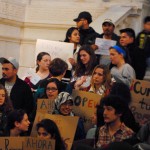 By Steve Ahlquist on March 16, 2016
Two competing bills were heard in the House Judiciary Committee meeting Tuesday evening in a hearing that lasted well over 6 hours and had over 4 dozen people testifying. House bill 7610, submitted by Representative Anastasia Williams, would grant driving privilege license to undocumented immigrants. House Bill 7859, introduced by Representative Arthur Corvese, would make […]
Posted in Activism, Civil Rights, Class Warfare, Events, Featured, Immigration, Labor, News, Race & Racism, Rhode Island, State House, Video | Tagged Anastasia Williams, Arthur Corvese, Doreen Costa, driver's licenses, fair, Federation for American Immigration Reform, Gina Raimondo, james diossa, jorge elorza, Joseph Almeida, riile, Robert Nardolillo, terry gorman, Undocumented Immigrants | 1 Response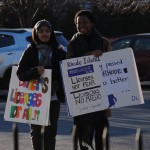 By Rodrigo Pimentel on March 7, 2016
I am not a criminal, but my life has been criminalized. I have lived in Rhode Island for practically my entire life, having moved here from Europe when I was merely ten months of age. My visa expired when I was a young child and just like that, I became an undocumented immigrant.
Posted in Civil Rights, Class Warfare, Featured, Immigration, International News, Labor, National News, News, Race & Racism, Rhode Island, State House | Tagged DACA, Deferred Action for Childhood Arrivals, fair, Federation for American Immigration Reform, hate group, Robert Nardolillo | 1 Response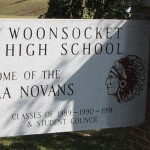 By Bob Plain on March 12, 2014
Is equal equitable with regard to state education funding? As it happens, even a progressive state funding formula isn't equitable when it comes to helping Rhode Island's economically diverse cities and towns provide an adequate education to all. That's what Pawtucket and Woonsocket are arguing before the state Supreme Court in a case that claims […]
Posted in Education, Featured | Tagged barrington, east greenwich, Education, fair, funding formula, pawtucket, Woonsocket | 1 Response