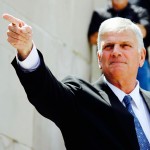 By Steve Ahlquist on August 16, 2016
Franklin Graham, son of the famous evangelist Billy Graham, is coming to the south steps of the Rhode Island State House on August 31 at noon, to preach his message of anti-LGBTQ, anti-Islam, pro-theocracy intolerance.
Posted in Activism, Civil Rights, Events, Featured, LGBTQ, National News, Politics, Providence, Race & Racism, Religion, Rhode Island, State House | Tagged fox news, islam, Roger Williams | 4 Responses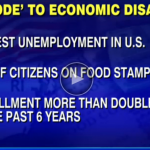 By Bob Plain on March 25, 2013
If you didn't know that local conservatives were going to take to Fox "News" to exploit Ken Block's food stamp fraud report, I would like to bet you that the sun will rise tomorrow morning. Then, maybe we can go double or nothing on whether or not the days will get longer until late June, […]
Posted in Class Warfare, Economics, Featured | Tagged costa, fontaine, fox news, SNAP, washington post, Woonsocket | 16 Responses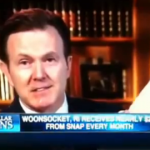 By Dave Fisher on March 22, 2013
It isn't just progressive news outlets like RI Future who are shining a light on the alarmingly high percentage of Woonsocket residents who can't afford to feed themselves without public assistance. Fox "News" interviewed Mayor Leo Fontaine about the national spotlight the city finds itself in.
Posted in Economics, Featured | Tagged ALEC, cvs, fox news, leo fontaine, washington post, Woonsocket | 3 Responses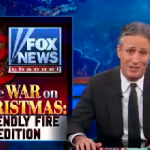 By Bob Plain on December 4, 2012
Sometimes only the court jester can successfully call out the king for wearing no clothes. While Fox News, John DePetro, Bishop Tobin and Rep. Doreen Costa are hardly still royalty in post-tea party America, John Stewart can still shed some sanity on their completely fabricated and self-indulgent "war on Christmas." After all, I'm certain the […]
Posted in Religion | Tagged christmas, daily show, depetro, Doreen Costa, fox news, Holiday Tree | 27 Responses