Browse:
Home
/
march madness
By Bob Plain on March 18, 2018
I don't put much faith in Punxsutawney Phil and I don't live so close to the land that the actual weather makes much practical difference to my life. For me, winter officially ends in the Ocean State when URI plays their last basketball game of the season. There's still snow on the ground but, as […]
Posted in Featured, Sports | Tagged college basketball, dan hurley, David Dooley, march madness, NCAA, Rams, university of rhode island, URI | 6 Responses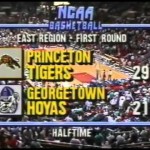 By Chip Young on March 15, 2016
This isn't the first time the NCAA tournament and St. Patrick's Day came crashing together in Providence, Rhode Island. The last time was 1989, and it turned out to be the show of all shows.
Posted in Featured, Providence, Sports | Tagged march madness, Providence, pvd | Leave a response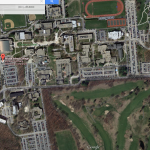 By transportprovidence on March 29, 2014
For those of you who aren't as obsessed over land use and transportation as I am, you may not be aware of the annual #MarchMadness #parkingcrater competition on Streetsblog. Last year's winner, Tulsa, Oklahoma, was certainly embarrassed to get national attention to its poor land use, but the pain must have worn off when the […]
Posted in Featured, Transportation | Tagged land use, march madness, URI | 5 Responses