Browse:
Home
/
Michael Brown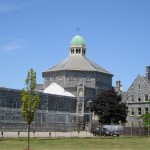 By Kenny Day on April 17, 2017
Since 2012, people have been protesting under the slogan "Black Lives Matter." But there is an additional issue here: why is it that a black life matters only when it's taken by a police officer?
Posted in Civil Rights, Criminal Justice, Featured, National News, Prison op/ed project, Race & Racism | Tagged Alton Sterling, black lives matter, chicago, eric garner, Eric Harris, Freddie Gray, Keith Lamont Scott, Michael Brown, Philando Castile, Samuel DuBose, sandra bland, Sean Bell, Tamir Rice, Terrance Crutcher, Walter Scott | Leave a response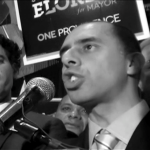 By Bob Plain on December 4, 2014
The lack of police officer indictments in the deaths of Michael Brown, in Ferguson, and Eric Garner, in New York, continue to inspire protests in Rhode Island and across the country. In Providence, where a firefighter showed solidarity with the protesters, Mayor-elect Jorge Elorza emailed the below statement to RI Future:  The events in Ferguson […]
Posted in Featured, Providence, Race & Racism | Tagged black lives matter, eric garner, ferguson, jorge elorza, Michael Brown, Providence | Leave a response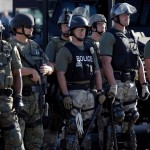 By Corey Agin on November 28, 2014
Regardless of whether or not Mike Brown assaulted the officer, justice was not served  A lot of people want to strictly blame the racial divide, some blame the relationship between the police and citizens, others still blame the clear flaws in the American criminal justice system. Not one of these factors caused the nationwide protests […]
Posted in Criminal Justice, Featured, National News, Race & Racism | Tagged ferguson, for profit prisons, Michael Brown, race | 9 Responses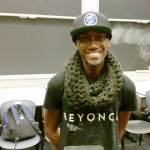 By Steve Ahlquist on October 26, 2014
Wearing a gas mask, Yacoob picked up a discharged container of tear gas that had been launched at protesters by police. The gas was labeled, "Not to be used against civilian crowds" and "not to be used after the expiration date." The police had violated the instructions on both labels.
Posted in Activism, Civil Rights, Class Warfare, Featured, News, Race & Racism | Tagged amnesty international, ferguson, Michael Brown, police brutality | 1 Response