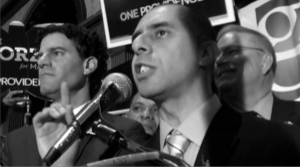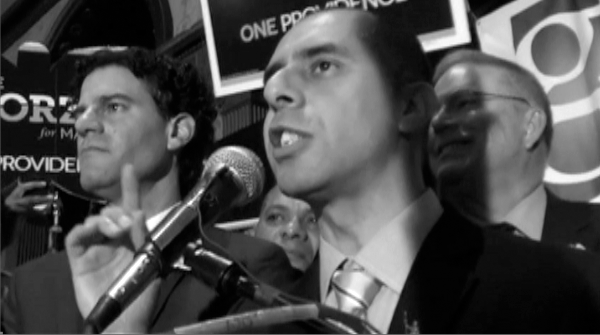 The lack of police officer indictments in the deaths of Michael Brown, in Ferguson, and Eric Garner, in New York, continue to inspire protests in Rhode Island and across the country.
In Providence, where a firefighter showed solidarity with the protesters, Mayor-elect Jorge Elorza emailed the below statement to RI Future:
 The events in Ferguson and Staten Island were tragic, and my heart goes out to the families of Michael Brown and Eric Garner and the entire communities that surround them. I understand the grief and concern that so many in our city and country are feeling in the wake of these decisions. As Mayor, I am committed to doing everything in my power to ensure that each of our residents is treated fairly under the law, and I will work every day to strengthen and rebuild the trust between the community and the police.
Tomorrow night in downtown Providence, the city holds its annual tree-lighting ceremony near Burnside Park at 6pm. At the same time, there is a protest action planned to begin at Central High School.