Browse:
Home
/
portsmouth
By John McDaid on May 8, 2018
Gov. Gina Raimondo and state officials were joined by former Congressman Patrick Kennedy on Saturday for a discussion about the mental health and substance abuse issues facing Rhode Island. Hosted by Portsmouth Sen. Jim Seveney, members of the Governor's cabinet and substance abuse community program leaders spent an hour and a half in a standing-room-only […]
Posted in Featured | Tagged mental health, mental illness, Patrick Kennedy, portsmouth | Leave a response
By John McDaid on April 3, 2018
Sen. Sheldon Whitehouse chose the flood-prone Island Park section of Portsmouth as the backdrop to introduce the National Oceans and Coastal Security Fund. With local business, government leaders, and NGOs looking on, Whitehouse announced that the fund received its first $30 million appropriation in last month's omnibus spending bill. Whitehouse began by showing the two dozen […]
Posted in Climate, Featured | Tagged climate change, Island Park, portsmouth, Save The Bay, sea level rise, Sheldon Whitehouse, whitehouse | 1 Response
By Bob Plain on January 29, 2018
Terri Cortvriend, a Democrat and the chair of the Portsmouth School Committee since 2014, is running for House District 72, currently held by Republican Ken Mendonca. I am running for State Representative of District 72 because I believe that the people of Middletown and Portsmouth deserve an engaged, compassionate, authentic, hard worker who has personal […]
Posted in Featured, State House | Tagged campaign 2018, D72, House of Represenatives, Ken Mendonca, middletown, portsmouth, State House, Terri Cortvriend | Leave a response
By Bob Plain on April 19, 2017
It's known as lunch shaming. Students are subjected to special, sometimes embarrassing, treatment because their parents didn't pay the school lunch bill.
Posted in Bristol, East Greenwich, Education, Featured, Portsmouth, South Kingstown | Tagged Bristol, east greenwich, lunch shaming, portsmouth, ride, school lunch, south kingstown, warren | 4 Responses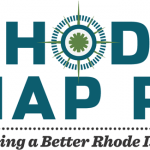 By Steve Ahlquist on March 10, 2015
Undoing the damage of decades of racist housing policy and preventing future Fergusons requires a plan. RhodeMap RI isn't quite that plan, it's more a collection of guidelines to help communities develop a plan, but it's a good step in the right direction.
Posted in Class Warfare, Featured, Housing, National News, Race & Racism | Tagged affordable housing, barrington, Charlestown, coventry, east greenwich, Economic Policy institute, EPI, exeter, ferguson, Justin price, Mike Brown, portsmouth, RhodeMap, Sherry Roberts | 6 Responses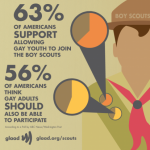 By Bob Plain on October 22, 2013
A Portsmouth activist is questioning the local school district's decision to host a field trip with a group known for discriminating. John McDaid, who blogs about local issues here, and his wife plan to address the Portsmouth School Committee tonight about a Boy Scout field trip. "The question we're going to put to the School Committee […]
Posted in Civil Rights, Featured, LGBTQ, Religion | Tagged boy scouts, church state, mcdaid, portsmouth | 1 Response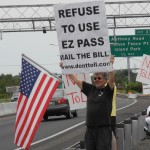 By John McDaid on August 19, 2013
"This bridge should not have a toll on it, it's that simple," John Vitkevich stood near the toll gantry on the bike path leading to the Sakonnet River Bridge, as more than 250 local residents assembled for the 5pm protest Sunday night, some waving flags, many carrying signs, and all receiving encouraging honks from the […]
Posted in Politics | Tagged portsmouth, sakonnet river bridge, tiverton, toll | 1 Response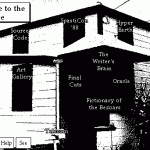 By Bob Plain on May 21, 2013
John McDaid, best known for the Hardeadlines blog, has been a digital publisher since the BI era (before internet). Now his pioneering efforts from that era are being curated, and saved for posterity, with the help of a National Endowment for the Humanities grant. McDaid's 1993, hopefully-soon-to-be-a-cult-classic "Uncle Buddy's Phantom Funhouse" is science fiction told […]
Posted in People | Tagged mcdaid, portsmouth | Leave a response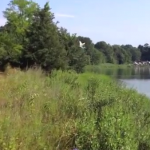 By Bob Plain on July 17, 2012
One of the main reasons our nation's economy is failing is because people don't buy stuff that Americans make anymore. Indeed, even the U.S. Olympic team has its uniforms made in China, by Ralph Lauren no less. Congressman David Cicilline, speaking at Northwest Woolen Mills in Woonsocket yesterday, said parts of those uniforms could be […]
Posted in Featured | Tagged ACLU, cicilline, olympics, portsmouth, romney | 18 Responses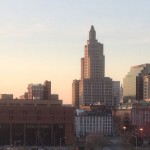 By Bob Plain on May 3, 2012
All best to the Central Falls Charter Commission. Here's hoping Councilman James Diossa is right on when he tells the Projo, "The charter commission is going to bring the community out and get them engaged and involved." Portsmouth Rep. Dan Reilly's parents, who are the biggest income tax evaders in the state, are not claiming […]
Posted in Featured | Tagged ALEC, dan reilly, portsmouth, Rhode Island, Woonsocket | 2 Responses