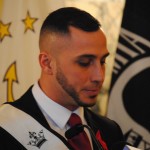 By Richie DeFilippo on December 3, 2015
…certainly more can be done to educate gay and bisexual men about PrEP. A few examples are targeted PrEP media campaigns, community forums at venues where gay and bisexual men congregate, and on online hookup sites, such as Grindr and Scruff. What is most important to highlight, in my opinion, is once PrEP was described to the men in these studies, interest in the use of PrEP was very high.
Posted in Featured, Health Care, LGBTQ, Rhode Island | Tagged PrEP, Rhode Island Pride, Richie DeFilippo | Leave a response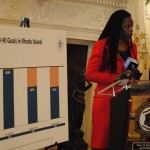 By Steve Ahlquist on December 1, 2015
"Rhode Island and the Providence partnership that we're doing together, represents the first city/state group to join this world wide 90-90-90 campaign." said Dr. Alexander-Scott in announcing the new effort.
Posted in Featured, Health Care, Photos, State House, Video | Tagged AIDS Care Ocean State, AIDS Project RI, David Cicilline, Gina Raimondo, jorge elorza, Kira Manser, Nicole Alexander-Scott, Paul Fitzgerald, Philip Chan, PrEP, Rhode Island Department of Health, Richie DeFilippo, RIDOH, Stephen Hourahan, world aids day | 1 Response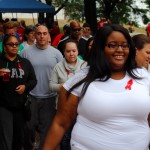 By Steve Ahlquist on September 14, 2015
This year's theme for AIDS Walk RI was "Keeping Hope Alive" and despite the reality of nearly 100 new cases of HIV being diagnosed in our state every year, there is hope that one day HIV will be eradicated.
Posted in Activism, Civil Rights, Featured, Health Care, History, LGBTQ, Photos, Video | Tagged AIDS Care Ocean State, AIDS Project Rhode Island, David Cicilline, jorge elorza, Nicole Alexander-Scott, Paul Fitzgerald, Philip Chan, PrEP, RI Department of Health, seth magaziner | Leave a response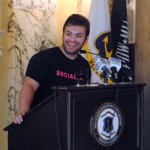 By Josh Kilby on December 3, 2014
I'm a healthcare worker, Queer activist, and consider myself to be pretty well-informed and connected and yet if you had asked me about PrEP as recently as September, I would have wondered what you are talking about. I'm up here today because I feel that the word PrEP needs to be on the lips of […]
Posted in Featured, Health Care, LGBTQ | Tagged aids, Health, health care, lgbtq, PrEP, world aids day | 3 Responses