Browse:
Home
/
Roe. v. Wade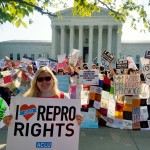 By Steve Ahlquist on June 27, 2016
"This year, Rhode Islanders will make it known at the polls that anti-abortion politicians have no place in the Rhode Island State House," said Craig O'Connor, Director of Public Policy and Government Relations, Rhode Island with Planned Parenthood Votes! Rhode Island
Posted in Civil Rights / Liberties, Featured, National News, News, reproductive freedom, Rhode Island, State House, Women | Tagged ACLU of Rhode Island, ACOG, All Saints Memorial Church, American College of Obstetricians and Gynecologists, Anthony Kennedy, Craig O'Connor, David A. Ames, Elena Kagan, General Assembly, Jennifer Villavicencio, NARAL Pro-Choice America, Planned Parenthood Action Fund Clergy Advocacy Board, Planned Parenthood Votes! Rhode Island, Roe. v. Wade, Ruth Bader Ginsburg, Sonia Sotomayor, Steven Breyer, Steven Brown, The Guttmacher Institute, United States Supreme Court, Whole Woman's Health v. Hellerstedt | Leave a response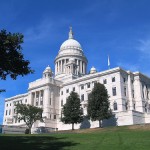 By Rep. Edith H. Ajello and Sen. Gayle L. Goldin on January 20, 2016
Unfortunately, the gains made to protect women's reproductive care – from access to abortion to affordable, accessible birth control – continue to be threatened by those who aim to take away a woman's right to determine what is best for her own health and her own life.
Posted in Featured, reproductive freedom, Rhode Island, State House, Women | Tagged Griswold v. Connecticut, NARAL Pro-Choice America, Roe. v. Wade, U.S. Supreme Court | 1 Response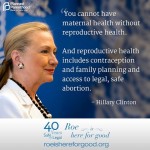 By Paula Hodges on January 22, 2013
On the 40th anniversary of Roe v. Wade, the Rhode Island Coalition for Reproductive Justice (formerly RI Choice Coalition) continues to stand with women and their families to reinforce the importance of safe and legal abortion.  The coalition is pleased to announce its new name on this important anniversary and to recognize the significance of […]
Posted in Women | Tagged Planned Parenthood, Roe. v. Wade, women | 1 Response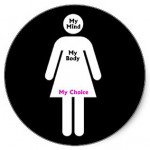 By Paula Hodges on January 17, 2012
The Rhode Island Choice Coalition will gather in the RI State House Rotunda on Thursday, January 19th at 3pm to recognize the 39th anniversary of the landmark Roe. v. Wade decision. In Roe, the Supreme Court found that a woman's right to decide whether to become a parent deserves the highest level of constitutional protection.  The commemoration event will recognize decision makers […]
Posted in Events, Rhode Island, Women | Tagged Planned Parenthood, Pro-Choice, Rhode Island Choice Coalition, Roe. v. Wade | Leave a response