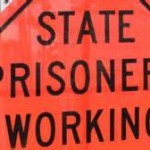 By Harry Rix on February 15, 2016
"Churches can be a place where judgment, shame and contempt [for families with felons] are felt most acutely." Michelle Alexander Time for a pop quiz question. Ready? In what year did the U.S. end slavery? Most agree it's 1865. Some historians disagree. Their answer: 1942. True, the Triangle Trade's enrichment of slave shippers ended with […]
Posted in Civil Rights, Class Warfare, Criminal Justice, Featured, History, Homelessness, Housing, Labor, Marijuana, Opinion, Politics, Poverty, Race & Racism, Religion, Unemployment | Tagged mass incarceration, Slavery, war on drugs | Leave a response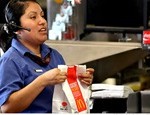 By Harry Rix on November 10, 2015
"The worker deserves his [or her] wages." – Apostle Paul (1 Tim 5:18) Let's get real. Any adult working for $7.25 an hour is being exploited, and the $9.60 Rhode Island minimum beginning January 1, 2016 also falls far short of being just. Ask any Haitian garment worker: Survival requires servitude—-even if paid a scandalous […]
Posted in Class Warfare, Corporate Greed, Featured, Labor, Poverty | Tagged Capitalism, free market, living wage, minimum wage, Slavery, wage slavery | 10 Responses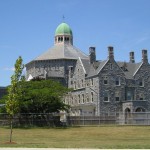 By James Poston on May 12, 2015
Slavery is the most extreme form of stratification. It relegates people to the status of property for the purpose of producing labor. The slave is a commodity. The slave trade was very profitable on an economic level and very damaging on others. Slavery is now prohibited by every nation in the world and is declared […]
Posted in Featured, Prison op/ed project | Tagged ACI, mass incarceration, prison, prison industrial complex, Prison Op/Ed project, Slavery | 8 Responses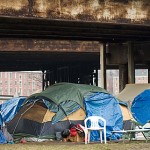 By Steve Ahlquist on November 12, 2014
Those of us who are not homeless might work hard and do all the right things, but when it comes time to account for our fortune the number one determinant is luck.
Posted in Featured, Homelessness | Tagged Homelessness, Slavery, Zero: 2016 | 2 Responses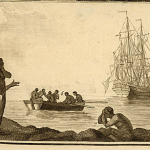 By Marco McWilliams on February 6, 2014
I wonder what Little John thought as he gazed into the lamenting eyes of captive Africans, as their shackled feet pressed their way onto the blood-stained sailing vessel of death. One can only imagine Little John fears as he beheld those humans — some of whom were his same age. "Will they kill me? Will I return home to my mother and father and brothers and sisters?" he must have speculated to himself."
Posted in Featured, History, Race & Racism, Rhode Island | Tagged Africa, Black History Month, Newport, Rhode Island, Slavery | 1 Response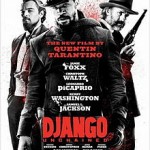 By Marco McWilliams on January 16, 2013
Soon Black History Month (Feb) will be here, and if the past is truly prologue, we should expect the typical, mediocre and depoliticized historical trivia that gets passed off as "Black History." However, I intend to combat this with historical commentary, that occasions a more relevant way in which to engage Africana history, philosophy, and […]
Posted in Education, Featured, Race & Racism | Tagged Bristol, Newport, Rhode Island, Slavery | 2 Responses
By Marco McWilliams on October 18, 2011
Human agency as the right to live, to be free, to self-determine your existence characterized the initial struggle for enslaved Africans in the American empire. The long prelude to becoming "American" played out on a bloody stage. And though less overtly bloody, this insidious political drama continues unabated.
Posted in News | Tagged Latino, Politics, Race & Racism, Rhode Island, Slavery | Leave a response