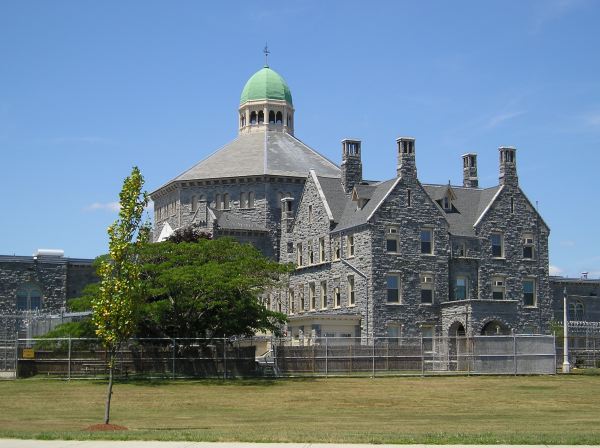 Slavery is the most extreme form of stratification. It relegates people to the status of property for the purpose of producing labor. The slave is a commodity. The slave trade was very profitable on an economic level and very damaging on others. Slavery is now prohibited by every nation in the world and is declared so in the Universal Declaration of Human Rights.
But is slavery dead, or has it been reborn in a new form? I believe slavery is still alive and is in fact thriving. Slavery has adapted to the times. Modern mental slavery imprisons the mind while the body appears free.
Now ask yourself how does one come to have a slave mentality? It runs deep. This country is built on slavery and all the policies keep minorities in an oppressive state. Here's a little history on the slave trade and its wonders. It was the interest and business of a slave owner to study human nature. They were good at breaking men and making slaves. They all had different ideas and methods they used to keep the slaves more efficient and submissive to their every command.
The ultimate goal was to create a method or system that could keep the slaves basically enslaving themselves. Virginia in the year of 1712 had a British slave owner by the name of Willie Lynch, who created the system that would enslave African Americans for generations.
They compare the process of breaking a horse to making a slave. Cardinal principles were to break you from one form of life to another. Reduce them from their natural state in nature. The focus was on the female slaves and their offspring. Everyone knows mothers will do whatever it takes to protect their children. So you prey on that to break the will to resist.
In doing so they would get the toughest, meanest male slave, and viciously beat him in front of the other female slaves and their children, and then kill him to put fear in them. After witnessing something like this, what do you think the mothers will teach their children? The male children to be mentally weak and dependent, and the females to be independent. So take away the fathers and leave the female to raise and break the offspring in the early years of development with her natural protective nature.
Does any of this sound familiar?
What race has the most single-parent households with the mother all alone to raise young men and women? Single, independent black women. I know you heard that term before. Psychologically, the effect that slavery had on our culture runs deep. We went from overseers on a plantation, which was someone who harassed and watched over your every move, to officers in the streets. You see it every time you turn on the news.
I was watching the news the other day and there were covering some of the unjust and discrimination that African Americans endure. And the news reporter asked a young African American woman who was a mother what she would tell her son about the young African American teenager that was gunned down by a police officer for allegedly showing aggression. The young mother said she wouldn't tell him anything; she said she would teach him that when he sees a police officer, take his hands out of his pockets, be polite even if the officer is not, and to comply with everything he says no matter what he says, because I just want my baby to come home. Motherly instinct at its best.
Some of you reading this are probably thinking no way. Slavery is morally inhumane and it's been abolished in this country. It says to in the constitution, the 13th Amendment was the act to abolish and outlaw such a dehumanizing thing as slavery.
Read carefully the exact words of the oh-so-important 13th Amendment so you don't misunderstand: "neither slavery nor involuntary servitude, except as a punishment for crime whereof the party shall have been duly convicted, shall exist within the United States, or any place subject to their jurisdiction."
So in other words, according to this so-called punishment clause, if you get arrested, no matter how minor or major the offense, and get convicted, there's nothing in that 13th amendment to ensure you can't be enslaved by your state. This clause is being used to reinstate slavery under another guise.
No wonder America's quick to criminalize everything and lock you up—it's big business. They hole slave trade was based on economical gain. Now ask yourself, what groups of people come to jail the most? You guessed right if you said minorities and the lower class. Think about that.
If you owned a business, what would you do to keep it running? Keep your supply and demand up, right? If you owned a prison, you would keep your customers coming back. American locks up half a million more people than China, whose population is 5 times greater than that of the United States. Statistics show America holds 25% of the world's prison population, and only 5% of the world's people. What does that tell you?
The prison system is big business; it's estimated that prisons make over $3 billion yearly and that number is growing. Statistics show that black men are incarcertated six times the rate of white men, and government studies also found that black men are at a higher chance to being searched, prosecuted, and convicted more than white men, and serve longer prison sentences.
Constant social injustice and inequalities have a major influence on black males' psychological development and life course trajectories and transitions. Mass incarceration is a new way of reimposing the Jim Crow laws to segregate. By definition, slavery goes far beyond the actual removal of freedom; it denies the humanity of the enslaved.
Racially imbalanced enforcement also means that minorities are more likely to suffer consequences that outlast their prison sentences, like difficulty finding jobs and housing, lost access to government benefits and in some places disenfranchisement. The prison system makes so much money that it encourages racist practices in the American criminal justice system.
At the economical height of slavery there were approximately four million African American slaves. Today there is approximately six million African Americans in some form of incarceration or "correctional supervision": prison, probation, or parole. That's more people locked up than were slaves at its highest peak.
Or is it just slavery adapting to the times? The prison system is among the most profitable industries in the United States. Despite our nation's self-perception as a bastion of freedom, we lock up more people than anyone else in the world. But we have songs about the "land of the free". What an oxymoron.
What's more important to you: schooling for higher education, or mass incarcerations? Like minds will say education, because our children are most important right? You see, there's a question mark because if you were interested and cared about something like education, you would show it in every way possible by your actions and concerns, but that's not the case. It seems as if mass incarceration is more important.
The money that states spend on prisons has risen six times the rates of spending on higher education. What does that tell you? It seems to me they'd rather put you in prison than through school. In urban communities, they cut all funding for after-school programs, recreation centers and other extra-curricular activities. What's left for these kids to do to occupy their time? If kids are the heart and soul of this country and hope for the future, wouldn't it be in our best interest to help them be all they can be? What do your schools look like? Are they clean? Are the books and curriculum and the teachers teaching up-to-date? Some of you reading this might think, "who has schools like that?", while for others this is the norm.
In all actuality, this should shock and appall you that the environment we teach kids in is not up to Grade A standards. I speak for myself when I say the schools I've attended weren't up to standard. In come from the inner city urban community, a predominantly black and Hispanic neighborhood. I remember going to school in the summer and it being hot and going to school in the winter and it being too cold. Try learning under those conditions, with outdated books they used to teach your parents that still says that Christopher Columbus discovered American. If you still believe that, chances are you went to one of those schools.
Schools have adopted this "zero tolerance" policy where anything they presume as deviant will kick you out of school or even worse, lock you up, depending on what you've done. My point is this: we're failing to realize that we're dealing with adolescent kids that are dealing with emotions or feelings they can't describe or understand, so they're confused and don't know how to express themselves. So instead of a "zero tolerance" policy, how about a "try-to-understand" policy!
Don't get me wrong, I know there are plenty of teachers that truly care and love their students, but they're underpaid with not enough resources. I think America should stop trying to criminalize everything and try to find solutions instead of spending all of that money on the "war on drugs" that never seems to be ending, due to the success of mass incarceration and waging a "war on schools". That to me seems like you'll get better results from if you really cared about the children. With all this being said I ask one last question: is the system set up against us? Or is it slavery in a more modern form?
---
This post is published as part of the Prison Op/Ed Project, an occasional series authored by CCRI sociology students who are incarcerated at the Rhode Island Adult Correctional Institute.