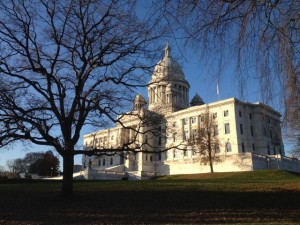 Influential progressives and others from the chattering class may be turning away from Providence Mayor Angel Taveras, but their suspicions haven't seemed to seep into the minds of average Rhode Islanders yet.
After a rough first few weeks running for governor, Taveras still seems to be the most popular candidate, according to a new Fleming Associate poll paid for by the Providence Journal and WPRI.
But while the poll shows a plurality of people believe Taveras is best equipped to fix the economy and he enjoys the highest favorability ratings of the five assumed candidates, the most telling indicator for the left may be that 60 percent don't yet know enough about Clay Pell. In the entire poll, the only thing respondents agreed on more was that they don't yet know Ken Block.
Here's the Providence Journal story on the poll and here's the WPRI version. Maybe the most fascinating thing about this poll is how the two rival news agencies handle the exact same data?
But please comment below and let us know what you think is the most interesting thing about the latest look into what regular Rhode Islanders think of the field and some of the issues.