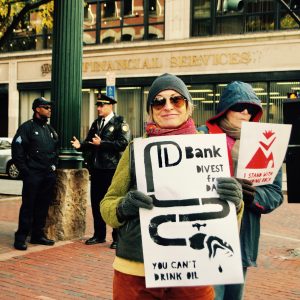 The FANG Collective staged a demonstration outside TD Bank Wednesday to protest the company's support of the Dakota Access Pipeline (DAPL), which is even now being blocked by First Nation protesters from many different tribes. TD Bank is one of many lending institutions financing the pipeline.
This protest follows an action last week in which two protesters locked themselves down in the bank's lobby and had to be removed by police. Wednesday's action, which was publicly announced on Facebook, drew a Providence Police detail, but the entire affair was very low key, and no arrests were made.
Protesters handed out flyers and held signs. One woman, Amy, after hearing from protester Sally Mendzela about the bank's involvement with DAPL, told me that though she had come to open an account with the bank, she was not. Mendzela said that the woman was the second person to be dissuaded from doing business with TD Bank since she arrived.
Meanwhile, tensions remain high between the "water protecters" and DAPL developer Energy Transfer Partners. Tribes are invoking their treaty rights even as the developer threatens arrests and even violence. As reported by Mary Annette Pember, "the Morton County Sheriff's Department backed by North Dakota Governor Jack Dalyrmple continued to ratchet up displays of military-style police force."
The video below, published by Jennifer Minor on October 25, shows police using pepper spray before arresting protesters.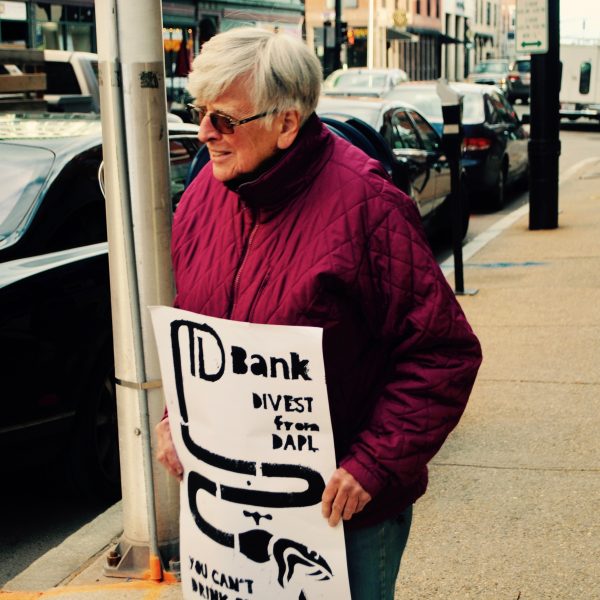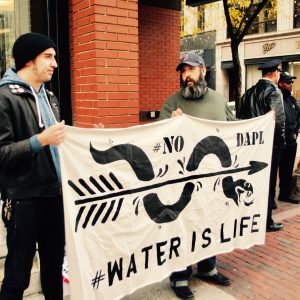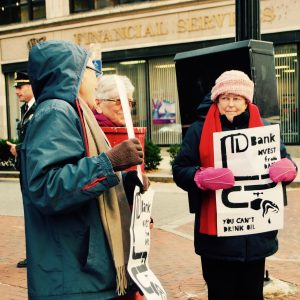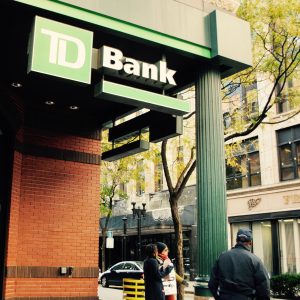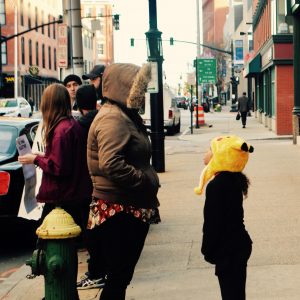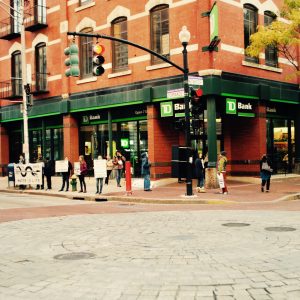 TD Bank targeted by protesters for DAPL support

,