Some on the conservative right and the progressive left are angry about tolls and others, on both the right and left, are smart enough to understand why tolls make sense. But everyone should agree, beyond all doubt, that it doesn't make sense for us to put 4 out of 7 toll dollars to work rebuilding an urban blight.
The oldest section of the 6/10 Connector, Rt. 10 Huntington Expressway, is the oldest highway in the state, and is mostly redundantly a mirror of I-95. It cuts neighborhoods from each other, lowers property values, takes up developable space, and pukes smog into the air for poor folks to breath. One of our state's best resources, the Washington Secondary Bike Path, is poorly used because its natural connection to Providence from Cranston is at Cranston Street, where only the boldest ride their bikes under the highway through thick, multi-lane traffic jams.
Read: Why Should We Remove Rt. 6/10?
Read: RIDOT Director Alviti Promises 6/10 Bus Lanes: Why Are They a Bad Idea?
Read: Providence is in the Top Ten for Lane-Miles Per Capita of Highway
But forget all that. Here are some places that used to be highways in other parts of the world. If pictures can't convince you, then what can?
Seoul, South Korea
Used to be a(n American-built) highway. This is one of several that have been removed.
Portland, Oregon
Used to be a highway. The on- and off-ramps for the Harbor Drive highway now serve a bike path.
San Francisco
Used to be a highway. There was no access to this old ferry building when the Embarcadero stood. Luckily an earthquake took it down, and the people of San Francisco decided it wasn't worth replacing it.
Milwaukee
The Park East Freeway–not there anymore. Removed.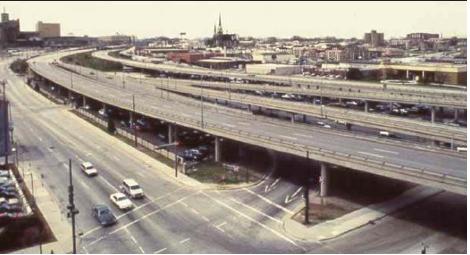 Chattanooga, Tennessee
Used to be this: limited access.
Now it's this: complete streets.
Memphis
Before.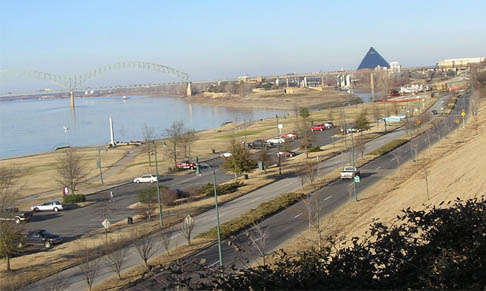 After:
Jamaica Plain, Forest Hills
I-95, proposed:
Almost happened:
Stopped:
Dallas
Rt. 345. What it is:
What it could be: lots of development land, right next to downtown.
New York City
West Side Highway. Before:
After:
Philadelphia:
(Never happened, South Street)
Proposed:
What it would've taken:
Isaiah Zagar helped fight that highway. Here's his Magic Garden.
Providence
How it was: (Oh yeah! We did that!)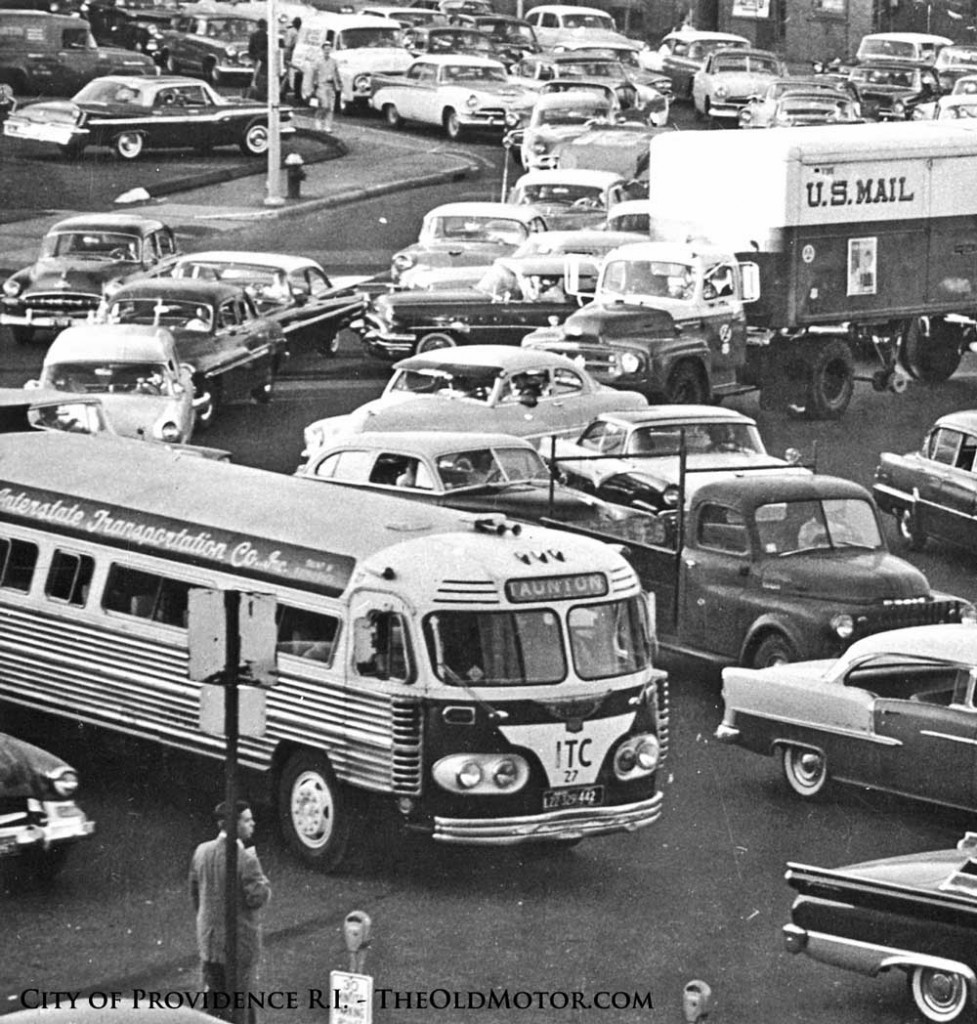 How it is:
Olneyville
How it was:
How it is:
Call your reps, state senators, and other officials, and let them know what should be done with the 6/10 Connector. No urban place has ever been made better by a highway. Every urban place that has removed a highway has flourished. It doesn't make sense to spend so much money on something that will make our city worse. It's a no-brainer.
~~~~
Tear down 6/10: Pictures of our potential future

,