Teny Gross, Executive Director of the Institute for the Study & Practice of Nonviolence, did not pull any punches yesterday as he spoke to a crowd gathered under the dome of the Rhode Island State House about class, race and gun violence. Guns are the leading cause of death for young black men and it's the second leading cause of death for young men in general in the United States, according to Gross.
"I'm not a prophet," said Gross, "but I will make a very sure prediction today. You can take it to Wall St. and bank on it. There will be another Sandy Hook. There will be many more Sandy Hooks in the United States. It is partially, in large part, because of the proclivity and the looseness and the stubbornness of a small group of leaders in the NRA and their local supporters. I recommend to the NRA members that are here: Start thinking about a compromise. This is not about the Second Amendment. No right is absolute."
Gross had some tough words for Representative Doreen Costa, who at the time was outside the State House at the anti-common sense gun laws rally.
"The one comment from last year that really rings in my head and it was recently reawakened is Representative Costa saying at a hearing that [gun violence] doesn't happen in Exeter, [gun violence] happens in the inner city. Recently a letter to the newspaper… also said this violence is an inner city problem. Last I checked, the inner city is part of the United States of America and they're citizens."
"I have a question," asked Gross, putting it all out on the table, "Does the gun lobby have a racial problem? Let's put the elephant right here in the room."
Not compromising on reasonable gun legislation and refusing to work with law enforcement suggests that, "you think that your children are not dying, it's other children. Are some Americans worth less if their skin color is darker?… On some streets it's okay when there's death and some streets it's not okay? Some children dying is okay and some children dying is not okay? Tell us? This is an open question."
"Let's be honest," continued Gross, "Sandy Hook got a lot of press partially because it was white kids in a privileged community."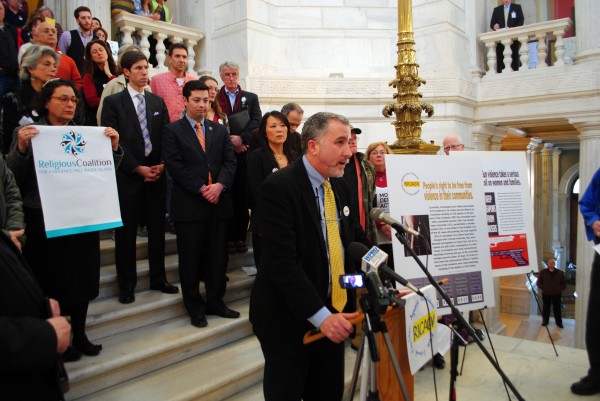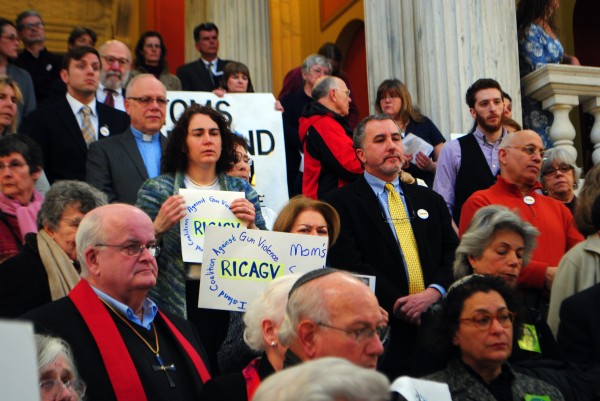 Teny Gross: Does the gun lobby have a racial problem?

,