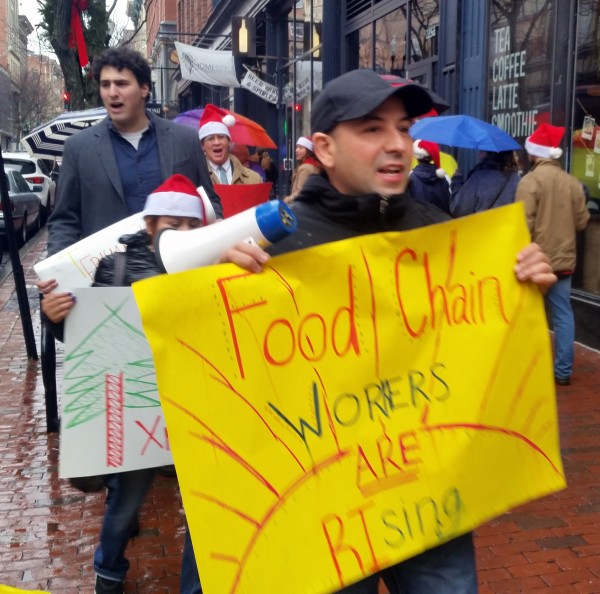 Former Teriyaki House workers and their supporters picketed, held signs and sang Christmas Carols outside the downtown restaurant Tuesday afternoon to remind the owners that they have agreed to pay $36,000 in unpaid wages by March 5, 2016 as per an agreement made with the US Department of Labor. Workers held the action to "to keep up the public pressure" against Teriyaki House and "to make sure they make good on this settlement and pay up as soon as possible because workers have waited long enough for their wages."
The workers organized through Fuerza Laboral / Power of Workers, a community organization that builds worker leadership to fight workplace exploitation, and RI Jobs with Justice, a coalition of community and labor groups. In June 2015, former Teriyaki House workers filed a complaint with the US Department of Labor regarding their unpaid wages. The employees who filed the complaint had worked at the restaurant for up to three years, between 72 and 85 hours per week. During that time, they were only getting paid between $450 and $600 a week. The restaurant management discounted two hours of lunch/break each day when workers were actually given only 15 minutes to eat their lunch and took no other breaks.
The Christmas theme was especially poignant, as unpaid workers will be foregoing many aspects of Christmas that many who celebrate the holiday take for granted. "Christmas is an important time to be with family and buy gifts for your children, but we won't have money this holiday," says former Teriyaki House employee Fidel de Leon, "By stealing our wages, Teriyaki House stole Christmas from us and our children."
During the action, a man who identified himself as the manager of the restaurant stood nearby with his cellphone, filming those who spoke out about the wage theft they experiences. his actions seemed intended to intimidate the former workers, and he laughed as speaker's asserted the facts of their case. Later, the same man exited the restaurant a second time. This time he attempted to force a worker to lower his protest sign so that the cellphone camera could capture the worker's face.
"I worked first 6 days a week, 12 hours a day but I was only paid $514 a week, which comes out to only $7/hr without any overtime," says Vicente Lobos, one of the former Teriyaki House workers taking action today. "I'm very happy that the DOL has reached an agreement with Teriyaki House to pay us, and we want Teriyaki House to know that we will make sure they come through with this payment. I need my money now, I cannot wait any longer than I already have."
Teriyaki House workers are part of a greater push to organize workers all along the food chain through Food Chain Workers RIsing, led by Fuerza Laboral and other members of RI Jobs with Justice. The workers' struggle against wage theft at Teriyaki House is also part of a larger national campaign with Jobs with Justice to pressure the US Congress to pass the Power Act. The Power Act would expand protections for undocumented workers who are organizing for their rights in the workplace.
See also: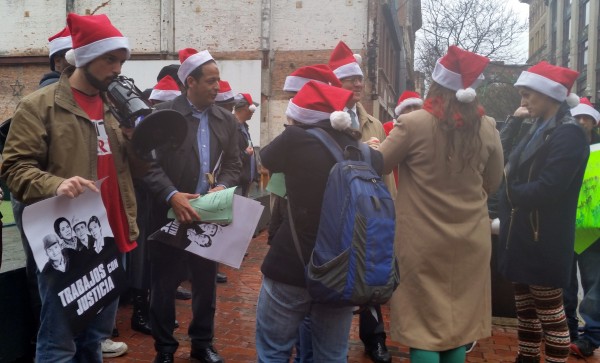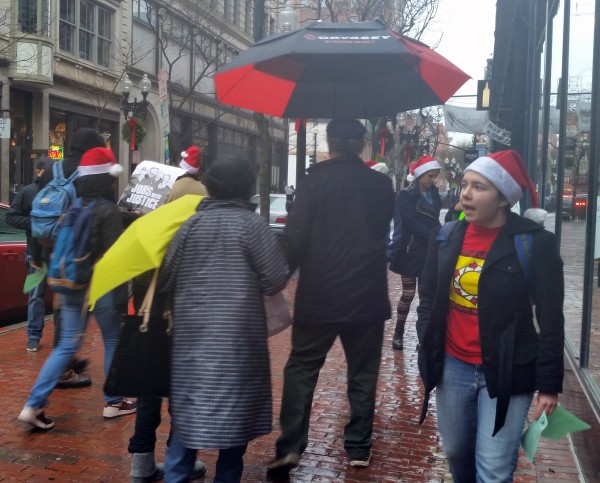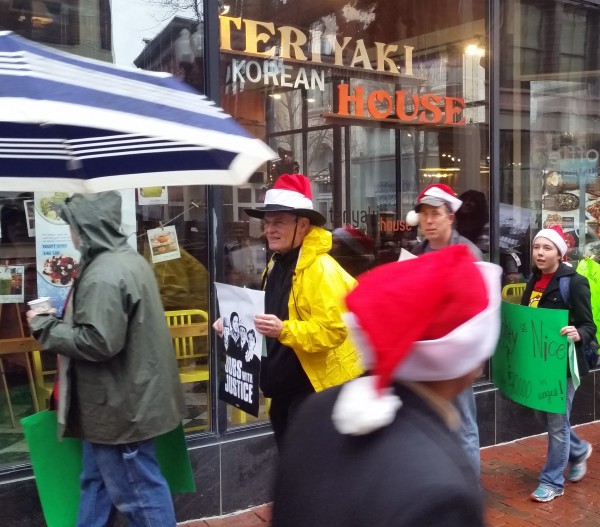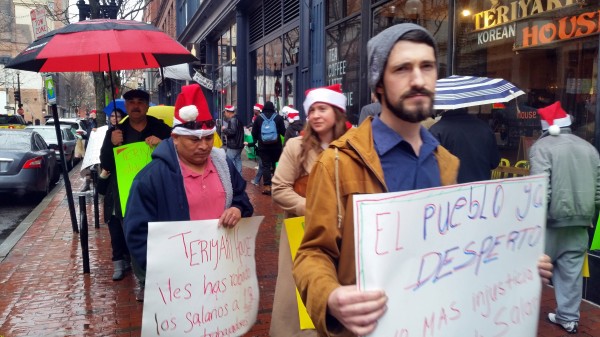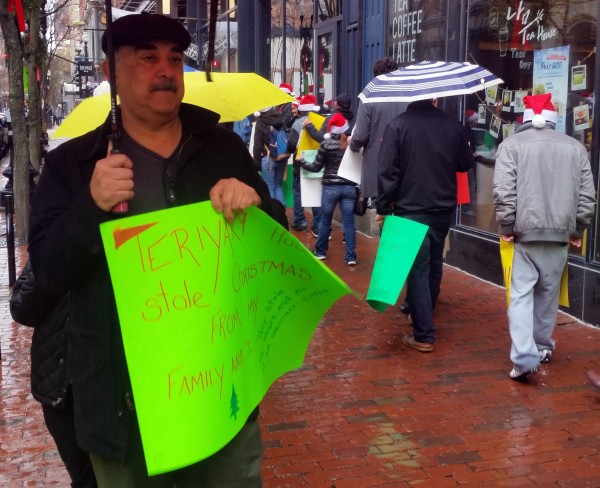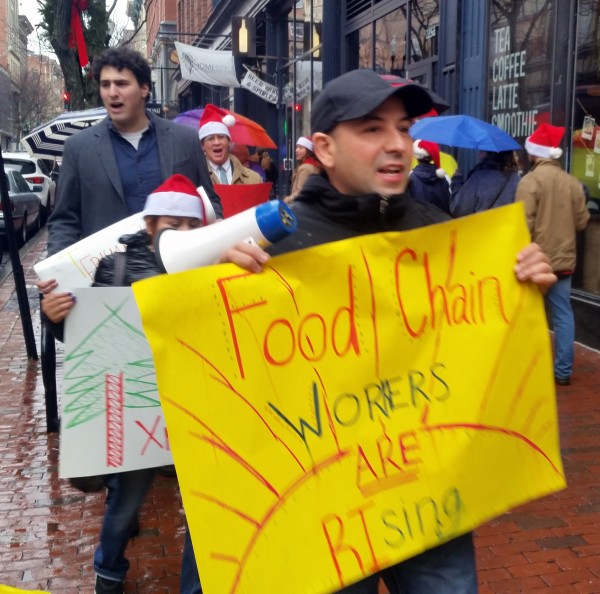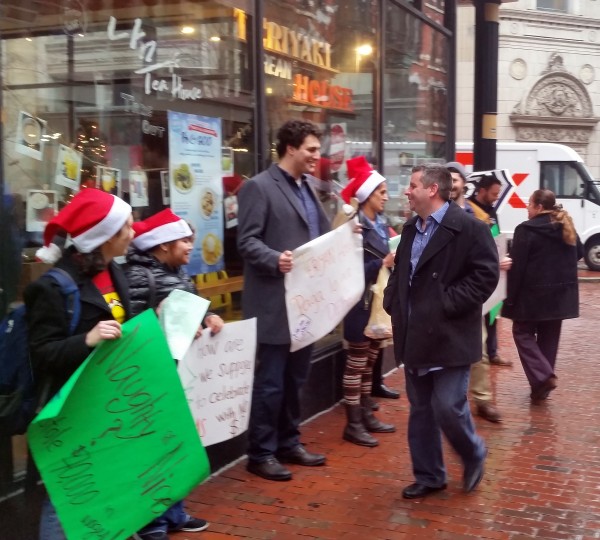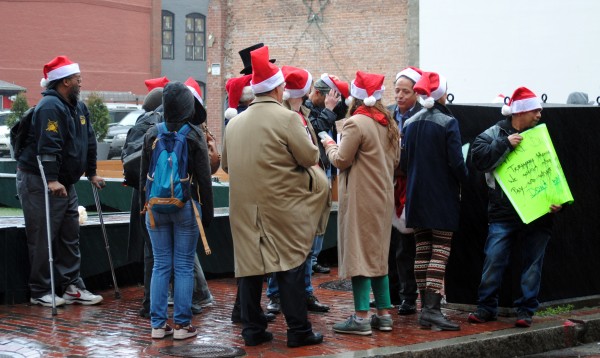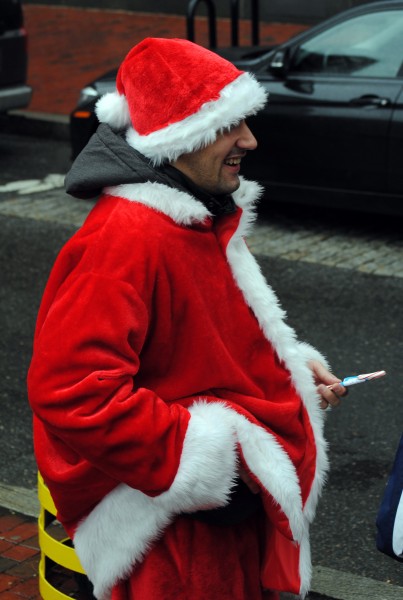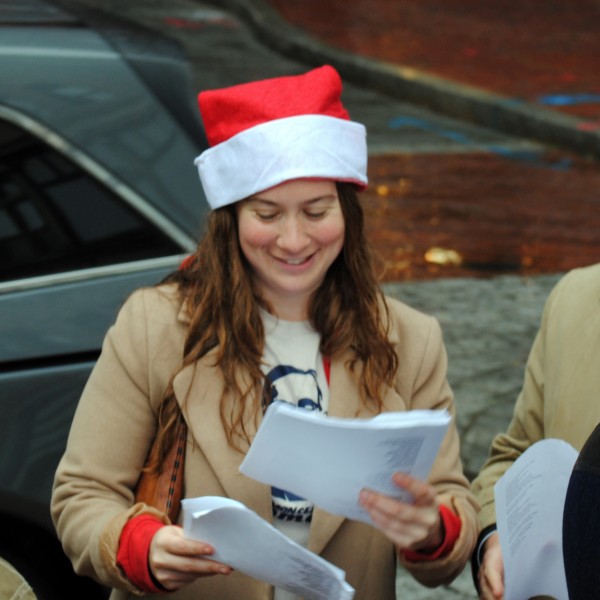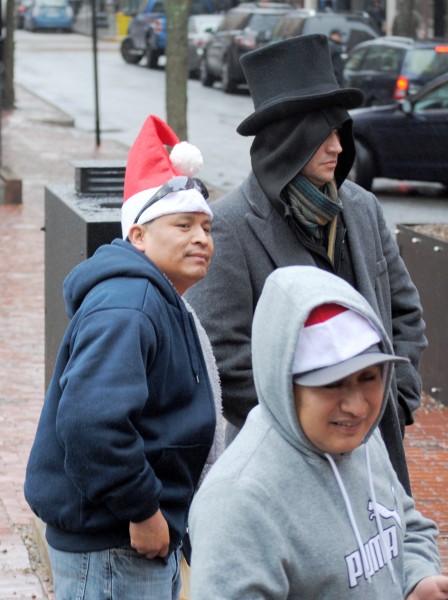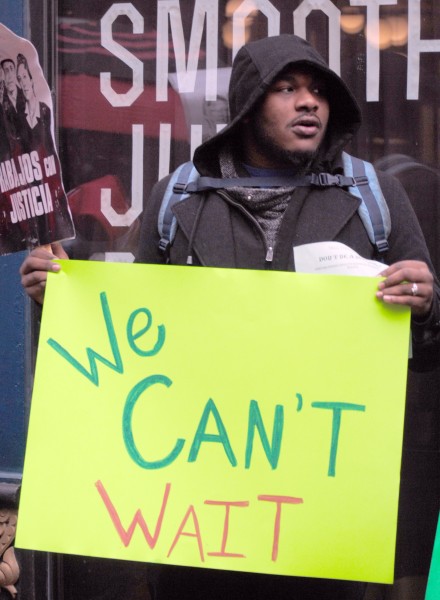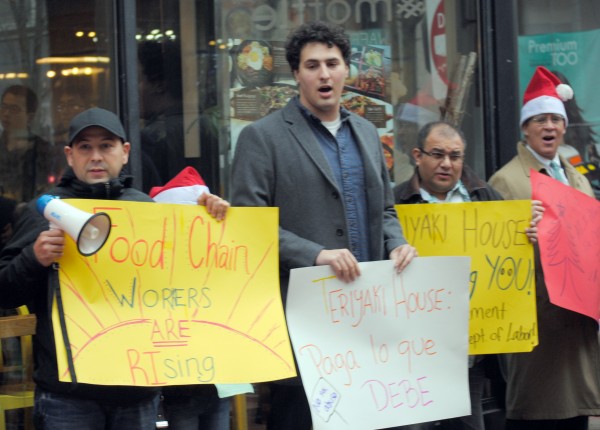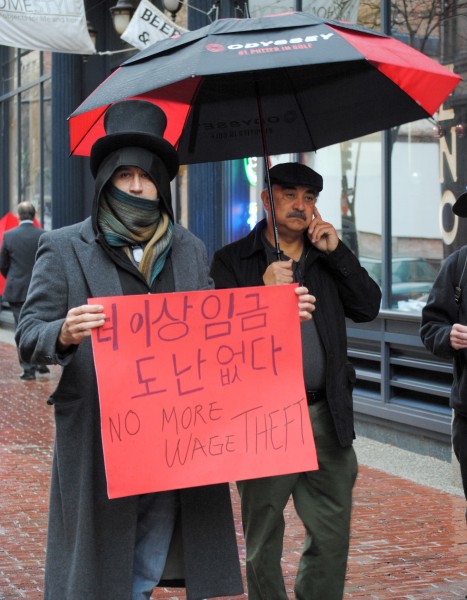 Teriyaki House ruining Christmas for unpaid employees

,